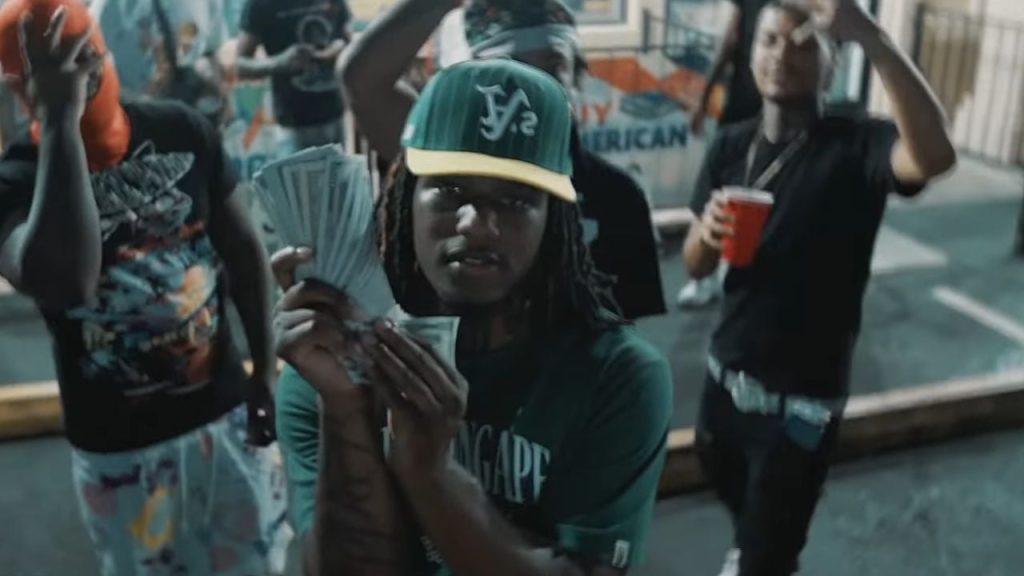 Las Vegas rapper Big Finn4800 has been jailed after implicating himself in connection with a murder in 2021. Authorities took the rapper into custody, arresting him on two charges.
Caught Dry Snitching
Kenjuan McDaniel, also known as Big Finn4800, was arrested after he rapped about a 2021 killing in a song. The Las Vegas Metropolitan Police Department suspects that the 25-year-old rapper is connected to an unsolved homicide that took place there September 2021. McDaniel has been charged with murder with a deadly weapon and violating probation.
In July 2023, a Las Vegas detective viewed Big Finn 4800's song "Fadee Free" on YouTube. In the song, Finn can be heard rapping key lyrics that led to his arrest.
"I be the reason why he's dead, we still taunt him when he die/ not the reason he's dead, so celebrate the reason why his momma cry."
The police report also noted that the song contained previously undisclosed details about the shooting.
Big Finn4800 is scheduled to appear in court for a hearing on September 29. 
Social Media Reacts
Users on X responded to Big Finn4800's arrest with a mix of humor and disappointment, highlighting how the rapper incriminating himself through music. 
One user commented " These rappers are incriminating themselves😂," and another said "Smh nggas only do crime to impress other nggas. I keep saying it. Real nggas don't talk about their crimes. "
Keefe D & The Case Of Tupac Shakur
In a similar case, Duane Keith "Keefe D" Davis inadvertently confessed to his involvement in the shooting of rap legend Tupac Shakur during an interview with Vlad TV in March 2023. Just like Big Finn4800, Keefe D found himself facing imminent charges and was ultimately convicted for Tupac's murder.