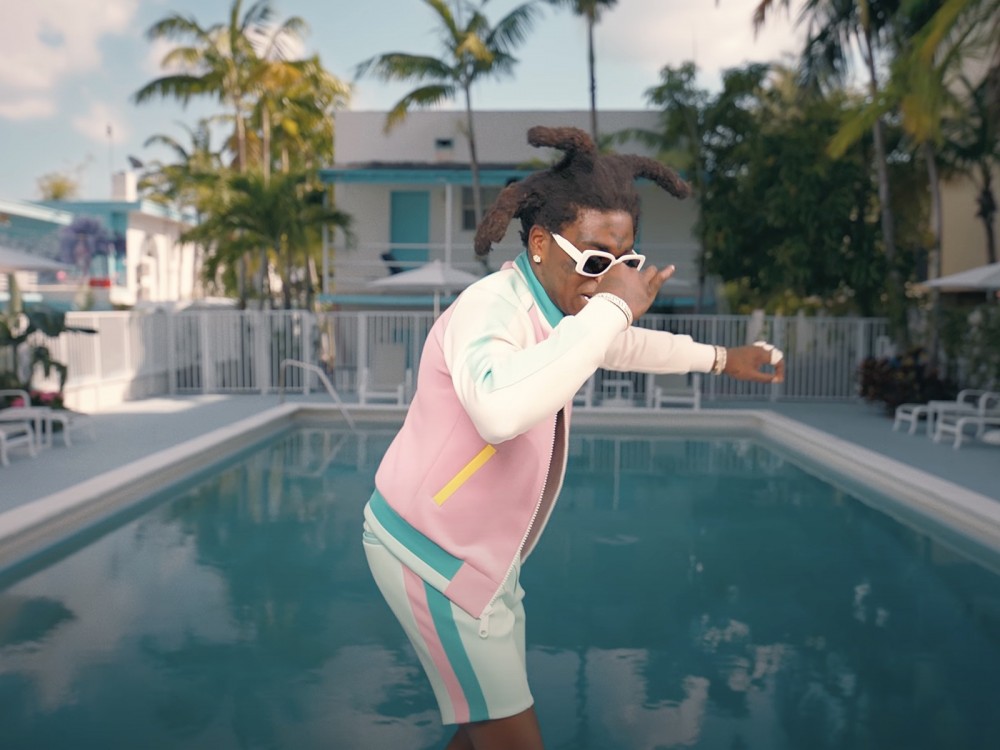 Florida rapper Kodak Black has people questioning his whereabouts. The hip-hop troll has decided to seek some privacy at this time to – presumably – reflect on how he literally flushed any hopes of financial security down the toilet.

149 Views
Comments Off on Kodak's Instagram Page Has Faded To Black
Kodak's Instagram Page Fades to Black
Just yesterday the Sunshine State rapper shared super cringe footage of himself throwing thousands of dollars in the ocean and flushing hundreds down the toilet. Hours later, his Instagram page has gone totally dark.
Some online speculate he has left Instagram to collect himself after wasting such a large amount of money as a flex. KB could possibly return when he has found a way to recover the lost stacks.
Social media immediately ignited as a response to Yak doing the most with his money. The Internet is going nuts right now and it's only right we highlight 10 wild reactions to the craziness.
Some people weren't satisfied with seeing the money going to waste. Memes of fellow Southern rapper Gunna and JAY-Z going on the prowl into the ocean are too epic to miss.
Kodak Black Flexes MAGA Drip For Trump's Birthday
Earlier this month, ousted president Donald Trump turned 75 years old. Kodak Black marked the occasion on Instagram by throwing on an autographed Trump 2016 campaign hat and a Trump 2020 jacket while wishing his politician homie a happy z-day.
"#HappyBirthdayTrump DT @realdonaldtrump #HappyBirthdayKodak #GeminiGang#FeelinPeachy Out Now"
Kodak Honors Trump With Iced-Out Piece
Back in February 2021, Kodak Black was still freshly enjoying his freedom. So while it didn't sit right with most of the hip-hop community, he decided to honor the man responsible for getting him out of prison with a new diamond ring.
Trump Ties @kodakblack 1st interview TFJS
In January 2021, Kodak was rejoicing after Trump sprung him from jail. KB took to Twitter with a message thanking the now-former President and showed appreciation over being granted freedom .
"I Want To Thank The President @RealDonaldTrump For His Commitment To Justice Reform And Shortening My Sentence. I Also Want To Thank Everyone For Their Support And Love. It Means More Than You Will Ever Know. I Want To Continue Giving Back, Learning And Growing. @DanScavino"
Lil Wayne + Kodak Black Pardoned
Kodak and Grammy-winning rapper Lil Wayne were two winners in the wake of Trump's re-election loss. The hip-hop pair received huge pardons in their criminal cases courtesy of President Trump's remaining hours in office.
President Trump has decided to pardon his former chief strategist Steve Bannon, rappers Lil Wayne and Kodak Black, as well as former Detroit mayor Kwame Kilpatrick, according to reports, citing sources. As of midnight, Trump had yet to release a list of individuals he was pardoning or granting clemency to — estimated to be about 100 individuals. Reuters, which reported Lil Wayne and Kodak Black, did not have any additional information. (Radio)