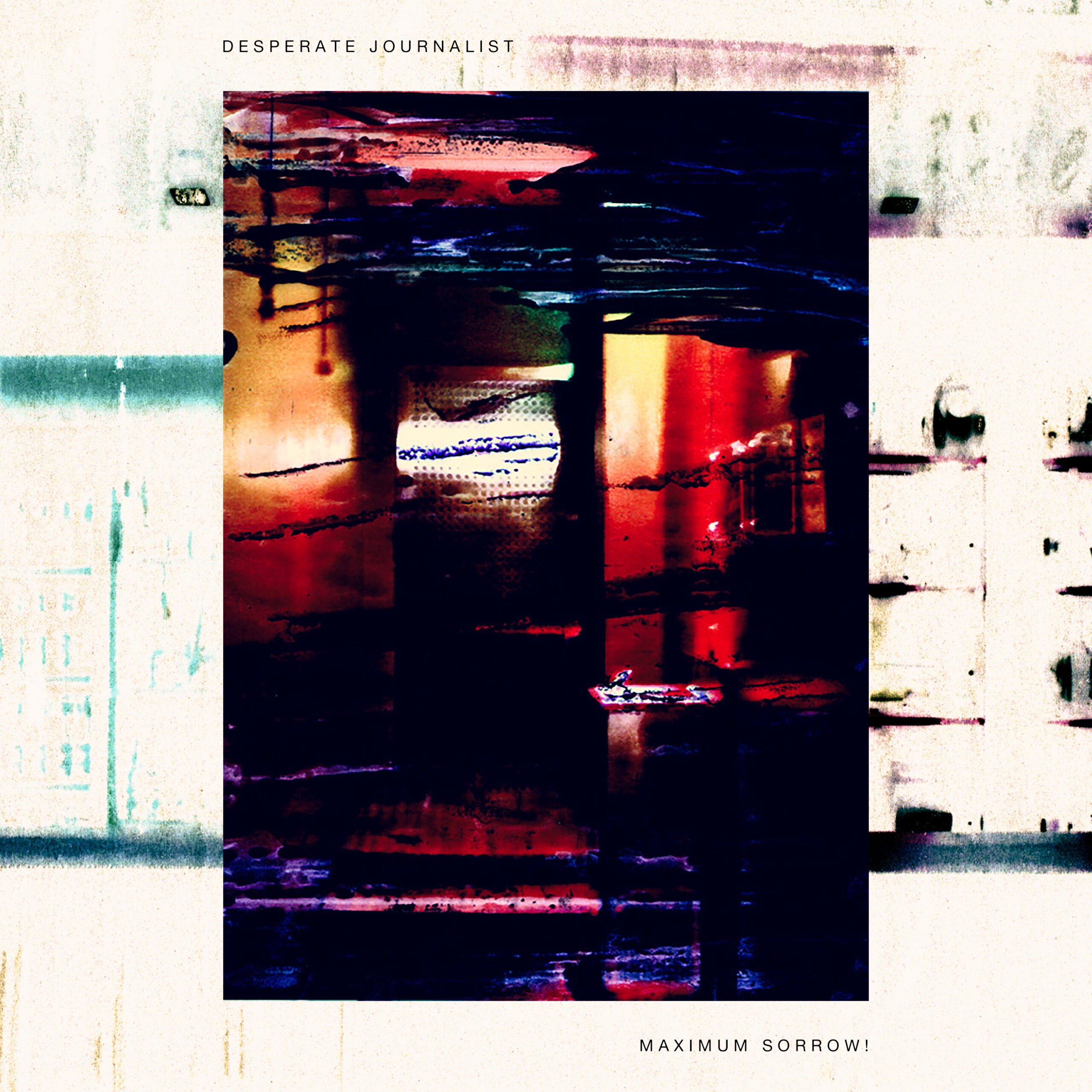 In a similar vein to their third album, Desperate Journalist have named their fourth release after a phrase borrowed from a visual artist – this time Internet artist Kevin Bewersdorf.  Bewersdorf's work was dominated by images of corporate branding, seeming intent on sucking you in, beguiling you into maxing out on screen time and cybergawp (what is Google anyway other than the words 'go' and 'ogle' smushed together?).  Many of us are frequent, voracious consumers in this sorrow industry.
For brooding indiegoths, like Desperate Journalist, summer is the ideal time to stay indoors and vex, away from the melting Mr Whippy cones, and the angry flesh and singed odour of over-cooked humans.
 The album begins in what feels like a darkened room with atypical opener 'Formaldehyde' – predominantly Jo Bevan's slow, ominous vocal aIn Search of the nd a piano delivering a slow, self-examining existentialism, asking "When you are gone, who will remember you?"
Desperate Journalist can also hammer you in the places you really don't mind being hit, with tracks like 'Hollow' on Grow Up or 'Jonatan' on In Search of the Miraculous.  Unsurprisingly, there's plenty of life's baleful maelstrom here.  The first single from the album, 'Fault' follows straight on with full band turmoil, Bevan acknowledging, "Teenage hang-ups are hard to beat/ When your closet's piled up with defeat."  Rob Hardy wrings maximum sorrow out of a single guitar.  Simon Drowner's bassline and Caz Hellbert's drum line are both relentless, like the inner and external world they portray.  Throughout, the rhythm section excels.
'Utopia' couldn't feel much more dystopian if it started telling us that we're living in The Truman Show, or that we've actually been bred as clones for future organ donation to the privileged classes (the latter seeming ever less far-fetched).  'Poison Pen' is a tide of ire that asks of the privileged, "Oh, you venerated writer,/ Could your knighthood be much whiter?"   Beneath the crossfire of Bevan's wail and the turbulent instrumentation, we hear the spoken word – a new addition to Desperate Journalist's composition.
This truth-telling cuts through at moments when we could get lost in the sonic sorrow and adds an extra level of directness to their message.  We find it on 'What You're Scared Of,' with its beautiful melancholic Björk 'Birthday' stylings and on single number two, 'Personality Girlfriend'.  More typical of the sound of albums one and two, 'Personality Girlfriend' has a satirical edge and a solemn undertone.  There's a wee bit of Britpop in it, but not 1996 Britpop – more like what Britpoppers probably feel like twenty-five years on: far more careworn.  A bit like Sleeper, but Sleeper after taking a sleeper, and still having a particularly bad night's sleep.
As exclamations go, 'Maximum Sorrow!' feels like it's laced with that ironic, sardonic sense of 'Yay! Thanks, universe! What next? Can't wait…'  Bewersdorf offered a theory that we might all have a saturation point, where we could be so full of melancholy that we could not go any further.  There are no phrases about 'difficult' fourth albums, but there's always a question about what a band can do differently with a winning sound.  The answer, for Desperate Journalist is to ramp up the emotional reverb to the max.  Winningly.
See the video for 'Personality Girlfriend' here:
Maximum Sorrow is released via Fierce Panda on July 2nd.