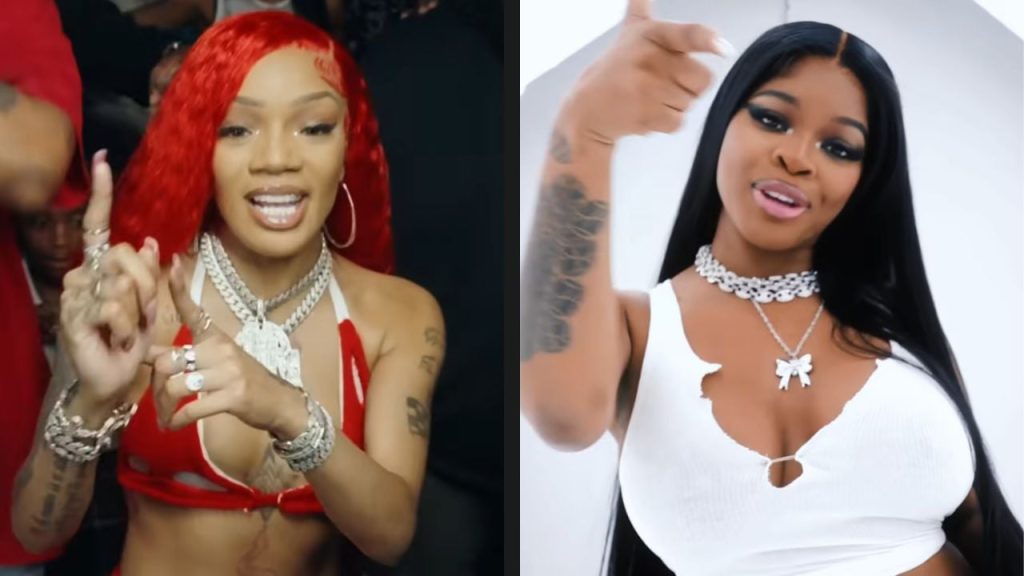 City Girls' JT and GloRilla found themselves at the center of controversy as news broke of an altercation between the two backstage at the 2023 VMAs. As fans question the validity of these claims, both rappers have remained relatively silent. 
Behind The Scenes Of The Alleged Brawl
The incident took place on September 12, 2023, during the 2023 VMAs held at the Prudential Center in New Jersey. An unnamed source revealed that GloRilla instigated the altercation by throwing a drink and her purse at JT.
In a since-deleted tweet on Oct. 7, the "No Bars" rapper stated: 
 "Does this look like someone who got they ass whooped? I know y'all lives hella boring & y'all love to believe that, but it didn't happened. Next caller!" 
On the other hand, Glo has chosen not to address the rumored fight or provide any details regarding the incident, leaving fans speculating about the true nature of their backstage clash.
JT Throws Her Phone At Uzi
However, without further evidence to substantiate these claims, some fans on Twitter(X)  expressed skepticism. 
One user pointed to the lack of footage from the event, stating, "All them cameras at the VMAs, nobody saw JT and GloRilla 'alleged' fight?" While another user commented, " If it's true that Glorilla beat up JT, the city girls never beating the can't fight allegations. They just be talking Imfao."
If this rumored altercation did indeed take place, it wouldn't be the first time the City Girl has found herself embroiled in such incidents.
During the 2023 BET Awards, JT reportedly tossed her phone toward Lil Uzi, allegedly over a seat mix-up, sparking speculation about the incident's underlying causes, which may include a history of personal conflicts stemming from their past relationship.
'Y'all Are Both Wrong' 
Similarly, Cardi B was seen in a video breaking up the alleged fight between Quavo and Offset backstage at the 2023 Grammy Awards. Cardi also condemned the former Migos group mates, saying they're both "wrong."