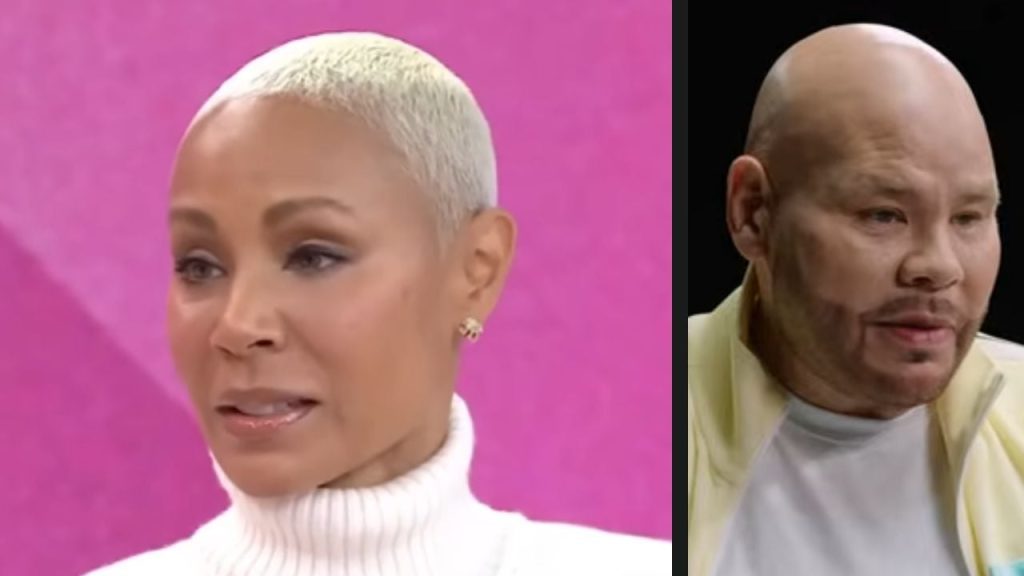 Jada Pinkett-Smith has been making headlines once again, this time for her candid conversation with Fat Joe. In a recent sit-down, Jada discussed her relationship with the late Tupac Shakur and addressed the rumors surrounding her marriage to Will Smith.
The Truth Behind The Tabloids
Jada Pinkett-Smith is back in the headlines, this time for her recent conversation with Fat Joe. The interview took place at a shoe store to promote her book Worthy. 
With her trademark honesty, Jada set the record straight about the tabloid stories and shared the healing journey she and Will have gone through. 
In the Instagram clip, Jada Pinkett-Smith and Fat Joe delve into her personal life, covering topics that have been making waves on social media. Jada begins by mentioning that she and the former Fresh Prince of Bel-Air star are "in a good place," contradicting the rumors of separation and split. She dismisses tabloid reports, stating:
 "That's just the tabloids. Everybody's been sticking to we split up and we've separated." 
Connecting The Dots
Jada reveals that they actually got back together after the tumultuous 2022 Oscars, where Will Smith defended her honor by slapping Chris Rock for including her in a joke during his onstage performance. She went on to say:
 "After that we did so much healing together."
However, Fat Joe brings up Jada's past remarks about Tupac Shakur, whom she considers her soulmate. Surprisingly, Jada acts as if she never made those statements. When asked about her connection with Tupac, she questions:
 "Did I say that?  It's very clear in the book. Me and Pac were NEVER an item…Never Joe! We were never together!" 
This contradicts her previous statements and leaves fans on Instagram expressing their annoyance with her inconsistent comments. 
One user stated, "With all the issues in life why do we care about their relationship? It's been a rollercoaster since the 90's before the kids. Ain't nothing new. Just the latest episode. I swear fame is a drug. SMH." While another user stated, "Man, she's so fckn annoying at this point!!"
Jada Reminisces About Tupac
As for Jada and Will's marital status, neither has come forward to offer clarity. The Red Table Talk host's recent comments have stirred up a mixture of emotions among her supporters, with some expressing frustration over the continuous attention placed on their relationship.
In relation to Tupac, Jada Pinkett-Smith recently shared a vintage video of her and the late rap icon lip-syncing and dancing to Will Smith's song "Parents Just Don't Understand." The video was released in promotion of her new book and memoir titled Worthy.
In other Tupac-related news, a shocking confession has also come to light as a recently resurfaced video clip reveals Duane "Keefe D" Davis admitting Diddy hired him for the murder of the late rapper. The revelation has reignited the long-standing conspiracy theories surrounding Tupac's untimely demise, leaving fans and the music industry stunned and outraged.
A Bunch Of Bull Sh**
Speaking of complicated and controversial relationships, another public figure expressing disapproval is NBA legend Michael Jordan. He recently voiced his disapproval of his son's relationship with Larsa Pippen, the ex-wife of his former teammate Scottie Pippen.