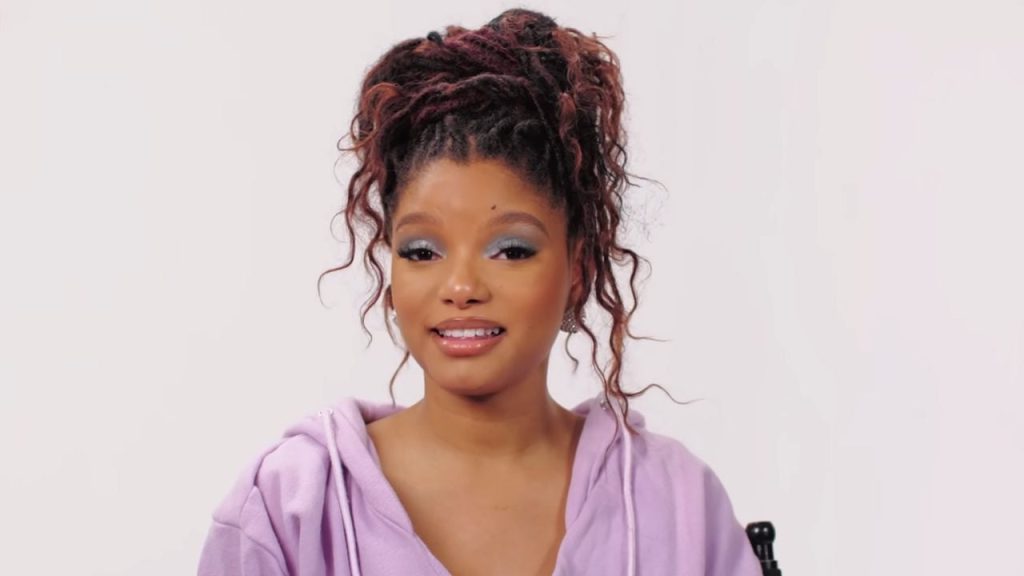 Halle Bailey has been at the center of social media discussions for months amidst alleged pregnancy rumors with her boyfriend, DDG. While the talented singer and actress has remained silent about the speculations, fans now question whether Glamour UK Magazine deliberately fueled the fire. 
Slick Announcements
On Tuesday, Oct. 17, Halle Bailey recently received the prestigious 2023 "Glamour Woman of the Year Gen Z Game-Changer" award from Glamour UK Magazine. Taking to her Instagram, Halle expressed her gratitude, writing:
"Omg you guys…what a beautiful night .. i'm so grateful that I was honored with the Glamour Woman of the Year Gen Z Game-Changer award …this is such a special honor to me and feels oh so amazing to be recognized for the work that I have put in all the years of my career. being a young woman in the spotlight is definitely not for the weak.. but because of God, my loved ones and mentors I am able to face the world everyday with my head held high.. i'm so grateful for all of the beautiful souls that continue to lift me up and guide me as I continue this blessing of a journey which is my life…thank you God!!!"
However, the magazine's subsequent actions have sparked outrage among fans. As Glamour UK prepared to promote their latest cover issue featuring Halle, they mistakenly included a quote from an interview with British girl group Little Mix's Leigh-Anne Pinnock, implying that Halle is married to DDG and a new mother. The quote read:
"Being a mum, being newly married – there's the positive side of it, but also the negative. I want to show that although things might look perfect from the exterior. That's not always the case."
Mistake Or Deliberate Action?
Fans deemed this move tasteless and disrespectful, particularly considering the ongoing controversy surrounding Halle and DDG, as The Shaderoom Teens published a photo of the couple, further fueling pregnancy rumors. Out of frustration, fans took to social media writing,  "Glamour UK making the mistake saying Halle Bailey announced she was pregnant by switching quotes has me gagging! It was intentional." 
Another fan wrote, "This really is the age of misinformation. And it's not by accident. That sh*t is on purpose. SMH."
The fan backlash surrounding Halle Bailey and DDG's relationship primarily arises from DDG's past behavior on social media and his treatment of Halle. In February 2023, the YouTuber's ex-girlfriend and rapper, Rubi Rose, publicly revealed that DDG previously sent her direct messages while still in a relationship with the actress. This reveal did not sit well with fans.
'The Color Purple'
On a lighter note, the singer has many achievements to her name, and her latest accomplishment is her starring role in the upcoming adaptation of The Color Purple, where she shares the screen with Taraji P. Henson and Fantasia. The highly anticipated film is scheduled for release on Christmas Day.
Baby RZA's Name Leak
The intrusion into celebrities' personal lives is an ongoing issue in the entertainment industry. Similar controversies have emerged in the past, such as when Rihanna announced her pregnancy and not revealing the gender of her second-born child, only for information to leak regarding the child's name.