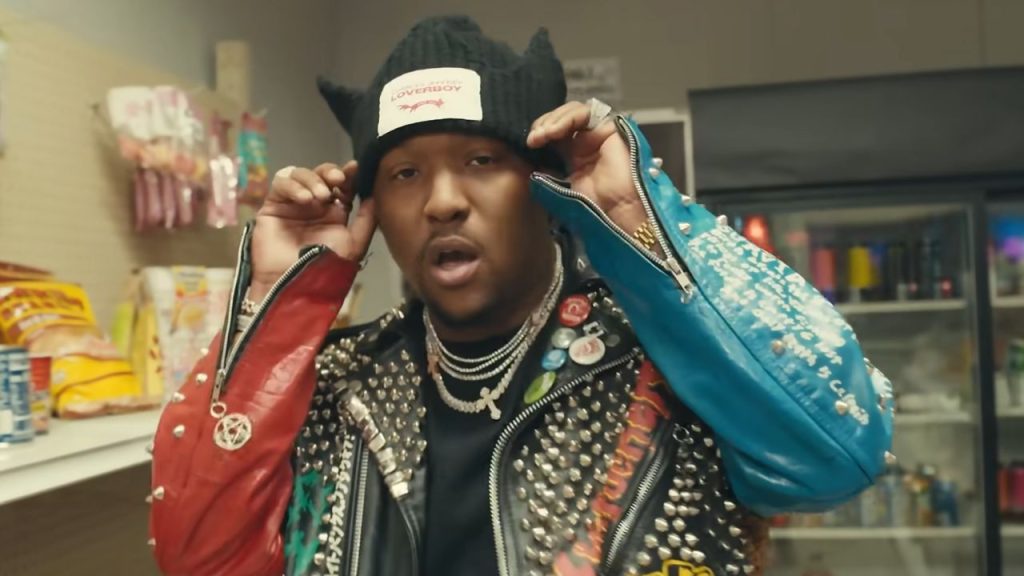 Hit-Boy is making headlines as he actively seeks to sell his publishing rights to Travis Scott's highly anticipated album UTOPIA. In a surprising move, the hip-hop producer has listed his publishing stake for the hit track "Delrestro (Echoes)" on eBay, which features the iconic Beyoncé. Alongside this sale, Hit-Boy has also put his Akai MPK 261 Keyboard up for grabs. 
Hit-Boy Takes To eBAY
Hit-Boy, known for his exceptional production skills, has boldly decided to part ways with his publishing rights for Travis Scott's UTOPIA album. One of the standout tracks on the album is the collaboration between Queen Bey and the "SICKO MODE" rapper titled "Delrestro (Echoes)." 
Recognizing its potential, Hit-Boy has taken to eBay to auction a 5% publishing stake in the song, allowing fans and investors to have a stake in this monumental release.
The eBay listing, posted on Wednesday, September 27, has already attracted a significant amount of attention. As of now, the bid for the publishing rights to "Delrestro (Echoes)" stands at $15,000, where it currently has 128 bids. Auctioning for the stake is set to end on October 7, 2023.
Making Moves
Additionally, the California producer isn't stopping at selling his publishing rights either, Hit-Boy has also listed his Akai MPK 261 keyboard for sale. 
Hit-Boy's involvement in building a publishing team for EMPIRE Records adds an intriguing dimension to his decision to sell his publishing rights. The partnership with EMPIRE Records allows him to dive deeper into the world of analytics, financials, and royalties, solidifying his position as a producer and a savvy entrepreneur. 
Travis Scott's recent accomplishments and ventures also highlight the power of his brand. From releasing the film Circus Maximus under independent film company A24 to announcing an upcoming tour. 
Mase Reaches Publishing Victory, Ending Feud With Diddy
The recent focus on publishing rights in the hip-hop industry extends beyond Hit-Boy's decision to sell his stake. Former Bad Boy artist Mase recently put an end to his long-standing feud with rapper and business mogul Diddy, who granted him the opportunity to regain his publishing rights.