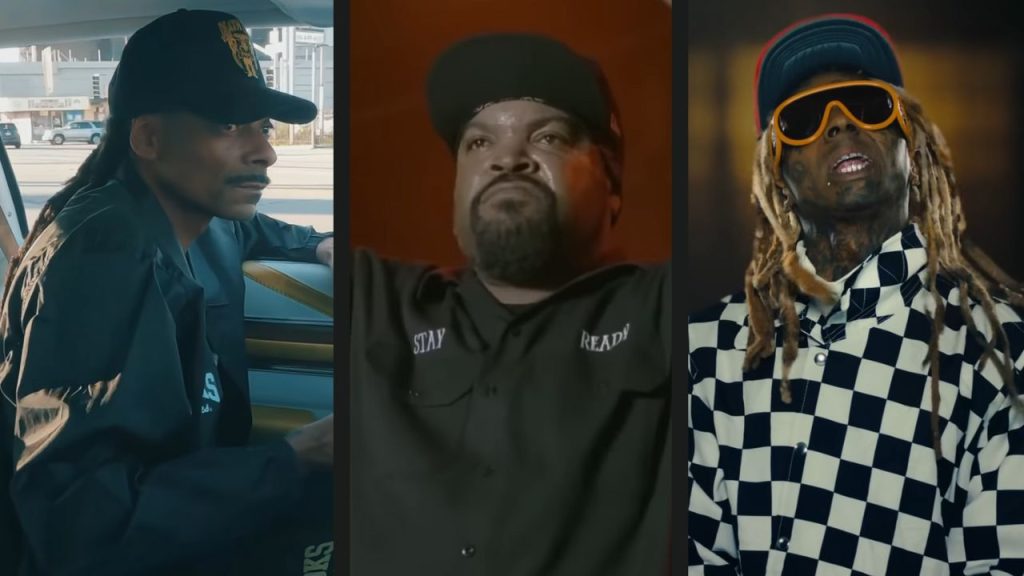 Hip Hop 50 Live, a star-studded concert co-produced by Mass Appeal, Live Nation, and the New York Yankees, celebrated the 50th birthday of the influential music genre. The show brought together legendary artists like Run-DMC, Nas, Snoop Dogg, Lil Wayne, Ice Cube, and many others, creating an unforgettable night for hip-hop fans worldwide.
Hip Hop 50 Live At Yankee Stadium
On August 11, 2023, a historic event occurred at the Yankee Stadium in the Bronx, New York. Hip Hop 50 Live celebrated the 50th birthday of hip-hop with a star-studded lineup. In addition to the stellar musical lineup, Hip Hop 50 Live also featured special guest appearances that added to the event's excitement. 
Senator Chuck Schumer and Governor Kathy Hochul were among the notable figures who attended the concert, showcasing hip-hop's cultural and political significance. Other surprise guests included Derek Jeter, Lauryn Hill, Ashanti, and more, who added their touch to the celebration.
One of the highlights of Hip Hop 50 Live was the presentation of the RIAA Cultural Impact Award to DJ Kool Herc, a pioneering figure in the birth of hip-hop. DJ Kool Herc's contributions to the genre were recognized and honored during the concert, emphasizing the impact and legacy of hip-hop on music and culture.
Fans can rewatch the concert on Mass Appeal's official YouTube Channel.
Updated By: Catherine Dallum (8/14/23 at 6:37 pm)
Run DMC, Snoop Dogg & More Headline Historic Hip-Hop 50 Live Concert at Yankee Stadium
Hip-Hop legends Run DMC, Snoop Dogg, Ice Cube, and Lil Wayne are set to headline the highly-anticipated Hip-Hop 50 Live concert at Yankee Stadium, commemorating the 50th anniversary of hip-hop. This concert marks a historic moment for the genre, celebrating its roots in the Bronx, the birthplace of hip-hop. 
In honor of hip-hop's 50th anniversary, a meaningful celebration will occur at Yankee Stadium with the Hip-Hop 50 Live concert. The star-studded event, held on August 11th, the official anniversary date of the culture, will feature a lineup of legendary artists who have shaped the genre over the past five decades. 
The iconic rap group Run DMC will headline the concert. Known for their groundbreaking contributions to hip-hop, this performance is speculated to be their final show, fueling rumors of their retirement. Joining them on stage will be esteemed artists Snoop Dogg, Ice Cube, and Lil Wayne, creating an unforgettable experience for fans.
The concert will showcase diverse acts, paying tribute to hip-hop's different eras and styles. DJ sets by influential figures such as D.J. Clark Kent and Clive "D.J. Kool Herc" Campbell, who played a crucial role in the genre's early development, will set the stage for an immersive celebration of the culture.
Additionally, the concert will feature unique sets highlighting the significant contributions of various artists. The Queens of Hip Hop set will include performances by Eve, Lil Kim, Remy Ma, Trina, and more, showcasing the powerful impact of women in the genre. 
The Pillar of Hip Hop set will honor Kool Herc, Cindy Campbell, Grandmaster Caz, Kurtis Blow, Melle Mell, Roxanne Shante, Sugar Hill Gang, and others who have played instrumental roles in hip-hop's foundation.
Tickets for the Hip-Hop 50 Live concert will be available for purchase starting June 9th, with a presale option beginning on June 8th. Inclusivity is a key aspect of the event, as early ticket access will be granted to youth centers in the surrounding area, ensuring young fans can be part of this historic celebration.
The concert is co-produced by Mass Appeal, Live Nation, and the New York Yankees, emphasizing the collaborative effort to honor Hip-Hop's rich legacy. Emmy Award-winner Adam Blackstone and Omar Edwards will serve as creative music directors, bringing their expertise and vision to curate a memorable experience for attendees.
Adam Blackstone, the musical director for Hip-Hop 50 Live, has been involved in various summer events, including the Roots Picnic in Philly and the upcoming Essence Fest.
As part of the ongoing celebrations for Hip-Hop's 50th anniversary, Sprite, a popular soda brand, is hosting events featuring artists such as Nas, Rakim, Latto, and GloRilla.
Amazon Music Celebrates Queen Latifah For 30th Anniversary Of U.N.I.T.Y.
In a continued celebration of Hip-Hop's 50th anniversary, Amazon Music paid tribute to rap icon Queen Latifah for the 30th anniversary of her groundbreaking song  U.N.I.T.Y.
Originally Written By: Dorian Waller (6/7/23 at 3:31 pm)