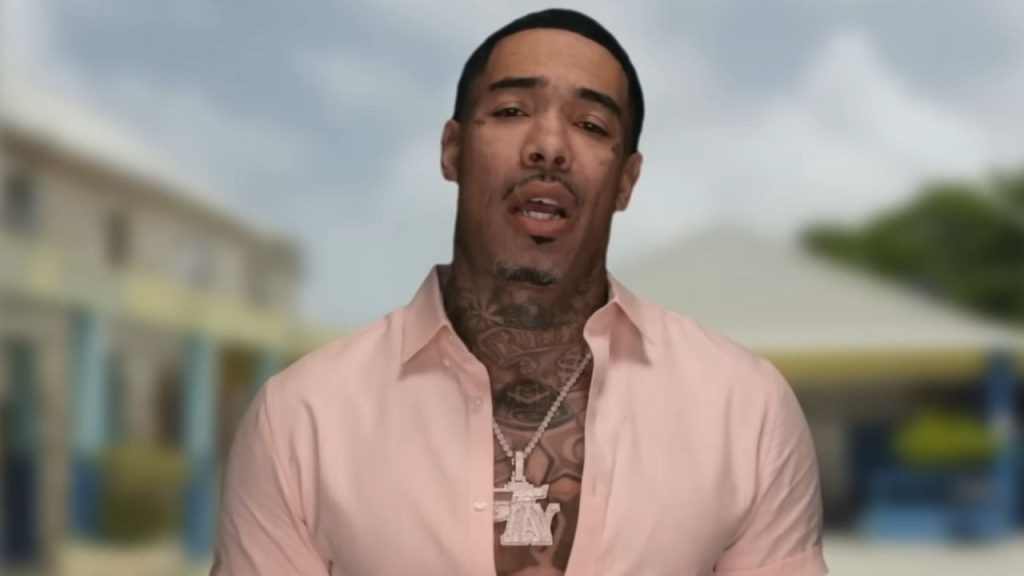 Gunplay found himself in hot water after being arrested for an incident involving his wife and child. The Miami rapper is facing charges of aggravated battery with a deadly weapon, domestic violence, false imprisonment, and child abuse. The rapper's wife, VonShae, recently took to Instagram to share further details of the violence inflicted upon her and their child.
Gunplay's Wife Brings Out More Receipts
In an Instagram post on August 24, VonShae posted photos of a broken sink and screenshots of messages exchanged with her therapist. She also included messages of Gunplay, whose real name is Richard Morales Jr., reaching out to a lawyer to request a bond. Alongside the evidence, she wrote a caption shedding light on the situation. VonShae wrote:
"This entire situation is sickening…. that you live you guys are trying to use as the event is FALSE. That is his studio in our laundry room. Two entire different situations and events. The video game is in our bedroom. Tensions been high in the house, I've been fed up with a lot of stuff. I was already looking for a divorce in June. He was begging me not to leave. He said he would do therapy and I tried it. He went to one session and never did it again." 
VonShae's post highlighted the "unacceptable" nature of the incident, stating, 'It doesn't matter however ya'll spin it. Pulling a gun out on your family and then choking a child in the mist is UNACCEPTABLE."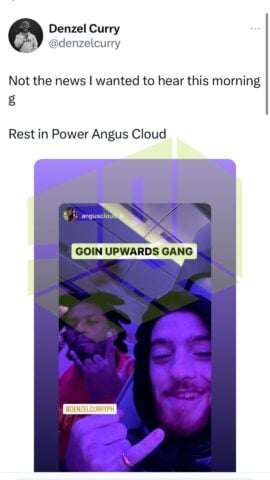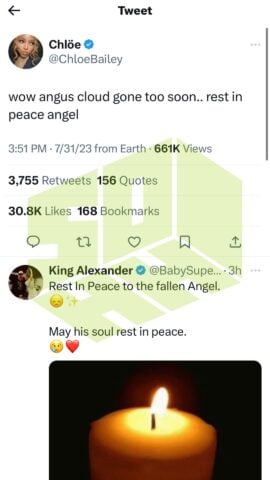 Updated By: Yasmine Duhé (8/24/23 at 3:28 pm)
Gunplay Arrested: Miami Rapper Faces Arrest For Pointing Gun At Wife
Gunplay has found himself in legal trouble after being arrested on August 19 for allegedly pointing a gun at his wife. The Miami rapper faces charges including aggravated battery with a deadly weapon, domestic violence, false imprisonment, and child abuse. 
Gunplay Faces Serious Legal Charges
Gunplay, whose real name is Richard Morales Jr., allegedly pointed a gun at his wife while holding their six-month-old child. According to Miami journalist Andy Slater, The former Maybach Music Group rapper's arrest came after an argument with his wife over playing video games. 
His wife reportedly asked him to "quiet down," which angered Gunplay. The situation escalated to the point where he allegedly pointed a rifle at her while she held their child.
Gunplay has denied all the allegations against him. However, he is currently being held in Miami-Dade County Jail on a $20,000 bond. This incident has sparked widespread outrage, with many condemning Gunplay's actions.
The arrest has led to a wave of discussion on social media platforms. Users on X have expressed their views on Gunplay's arrest. One user said, "Keep him locked up," while another simply said, "This is disgusting."
Gunplay's Wife Speaks Out: "I've Tried Everything In My Power To Help Him" 
On August 20, Gunplay's wife, Vonshae Taylor-Morales, took to Instagram to share her story. She assured her followers that she and their daughter were safe in a lengthy post. Taylor-Morales also revealed that Gunplay is battling substance abuse issues, which she believes contributed to his behavior that night:
"I just want everyone to know my daughter and I are safe," Taylor-Morales told her followers. "Unfortunately, Richard is back using and developed a very bad drinking problem. I've tried everything in my power to help him and love him." 
Gunplay has had substance abuse problems in the past. Taylor-Morales also described what led up to Gunplay's arrest. 
"To summarize last night event. I asked Richard to quiet down as he scared the baby sleeping by yelling playing call of duty," she continued. "He started going off on me for asking him to be quiet. I tried to collect a bag so my daughter and I can go to a room while he sobers up. He didn't want us to leave and things went left fast."
In light of these events, Taylor-Morales intends to file for divorce and obtain a restraining order for her and her children's safety. Gunplay's arrest and the subsequent revelations about their troubled relationship have raised concerns about the rapper's well-being and the impact of substance abuse on his actions.
Soulja Boy Ordered To Pay Ex-Girlfriend Over $200K In Assault Case
In a separate incident involving a rapper, Atlanta artist Soulja Boy recently made headlines for being ordered to pay over $200,000 to his ex-girlfriend in an assault case from 2019. The rapper has had a pattern of violent behavior with women.
Originally Written By: Chris Samuel