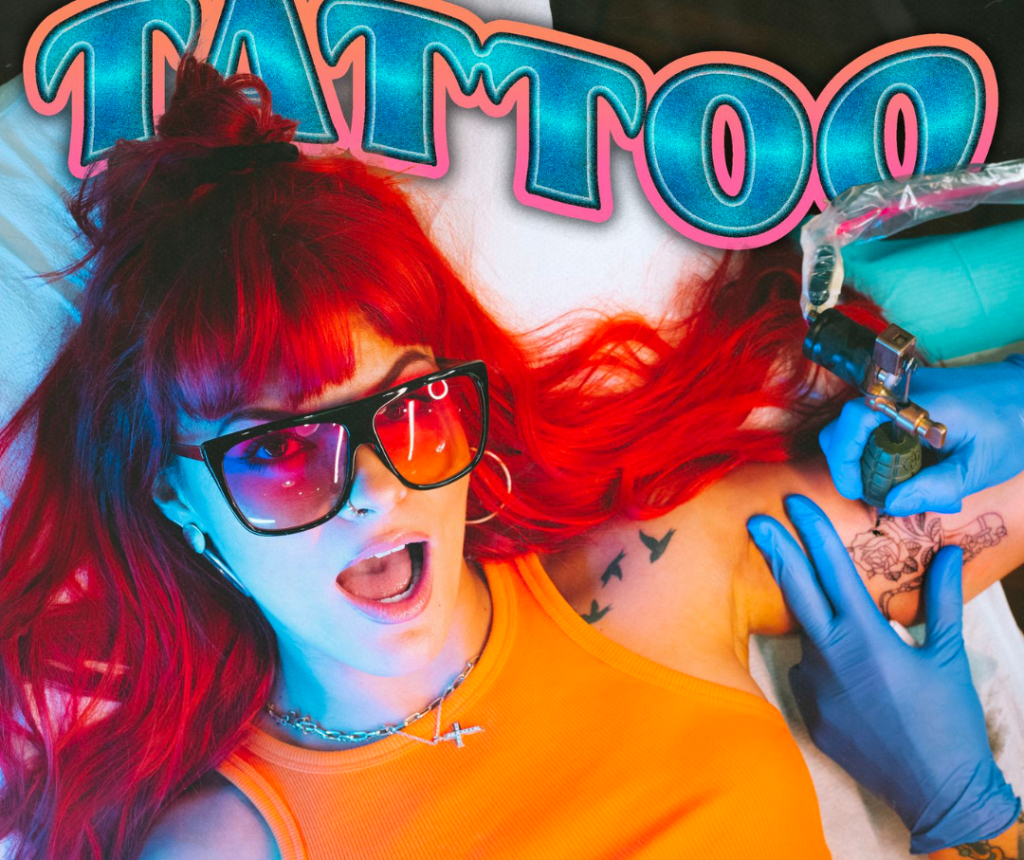 Enrose 's latest drop, titled "Tattoo," is a captivating auditory adventure that brings together the skills of Kit Benz, Gabi Rose, Jake Navarro. Spearheaded by the adept production of Anthony Lopardo, this track effortlessly fuses a range of inspirations, stretching from the domains of Pop R&B to the serene tones of Chill Pop. With the band's masterful lyricism, they weave together themes of strength, openness, self-discovery, and affection, resulting in a rich musical tapestry that fully engrosses the listener.
Discussing her sources of inspiration, Gabi, the singer-songwriter of Enrose, shares that her songwriting is centered around subjects of significance to her and the band, such as self-expression, courage, self-care, and love, which is clearly conveyed in the lyrics: "All of the regrets and temperaments/ Give it to me I want all of it/ Need a little something cute to match my mood/ I feel brand new/ All I got is gray and black and white/ Gotta roll the color into my life/ Feel a little reckless might regret this soon."
The group places equal importance on their live performances as they do on crafting the songs. Each member has a deep passion for performing live, and it's how they all initially ventured into the world of music. The sensation of having an audience sing along with the lyrics, groove to the music, radiate joy, and revel in the moment is unparalleled. Gabi's aspiration is for their music to deliver precisely that kind of transformative experience.
Apart from launching chart-topping hits, Enrose is committed to breaking down taboos and empowering women. Their mission serves as a platform to challenge societal norms and encourage unapologetic self-expression. While the band continuously pushes the limits of artistic norms, their music profoundly resonates with a diverse range of listeners, fostering a sense of liberation and unity. Through songs like "Tattoo," their goal is to mirror individual evolution, empowerment, and the path to boundless creativity.
Listen to "Tattoo" here: