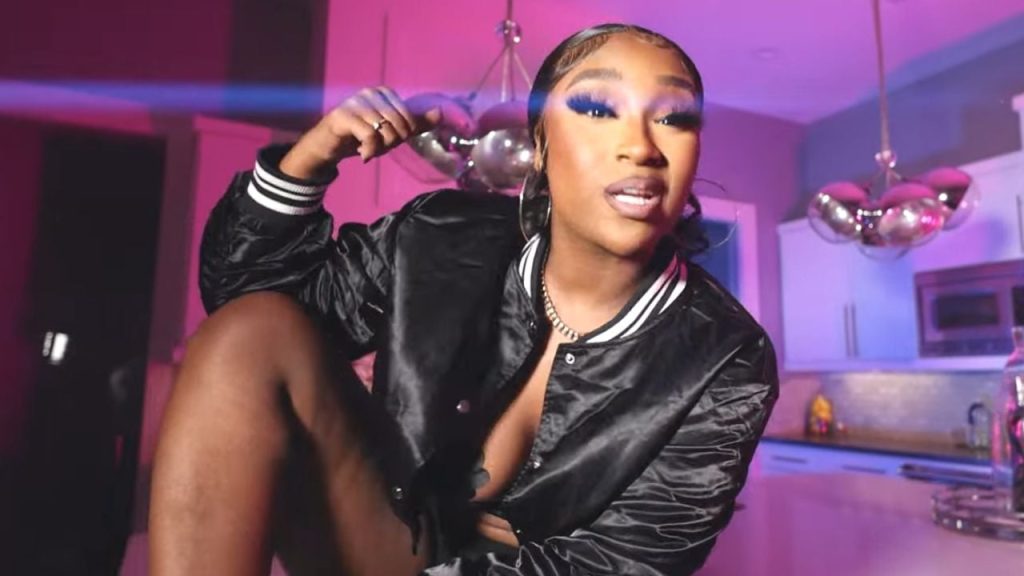 Erica Banks recently stirred up tension with a teaser of her upcoming single "Real Rap B*** (Poppin' It)." In the snippet, Banks shades her label, 1501 Certified Entertainment, suggesting that they owe her money and labeling them greedy. This follows the ongoing legal battle between 1501 and fellow artist Megan Thee Stallion, who filed a $1 million lawsuit against the label. While 1501's founder, Carl Crawford, denied the "Buss It" rapper's claims, the allegations add to the growing concerns about financial disputes within the label.
On July 9, Erica Banks took to social media to preview her new single, "Real Rap B*** (Poppin' It)," in which she delivered a notable line aimed at her label, 1501. With lyrics stating, "Give a f**k 'bout that label they see me, and they owe me some money, they greedy," Banks hinted at potential disputes over unpaid earnings. 
This comes after ongoing financial tensions between artists and 1501, as demonstrated by Megan Thee Stallion's lawsuit against the label, demanding her freedom and claiming unpaid royalties. 
Carl Crawford Responds
In response to Erica Banks' claims, Carl Crawford, the CEO and founder of 1501, addressed the allegations in a series of online videos saying, "Erica not even making no money for me to take." 
He expressed surprise at the accusations of greed and theft, stating that Erica Banks was not generating enough revenue for him to take. 
Crawford also referenced the label's financial situation, mentioning that they reportedly had a $500,000 debt with Warner Records. However, Banks has yet to respond or confirm her intentions regarding her future with the label.
Ongoing Legal Battle With Megan Thee Stallion
The financial troubles within 1501 extend beyond Erica Banks, as fellow artist Megan Thee Stallion has been entangled in a legal dispute with the label. The Houston rapper filed a $1 million lawsuit against 1501, accusing them of withholding payments and restricting her artistic freedom. 
The trial for the lawsuit is scheduled to commence on August 7, further shedding light on the label's financial practices and raising questions about its treatment of artists.
While Erica Banks' teaser single and the subsequent response from Carl Crawford provide insight into the ongoing tensions between the rapper and 1501, many questions remain unanswered. Banks has not explicitly confirmed her allegations or clarified her position within the label. 
As the legal battle with Megan Thee Stallion unfolds, the scrutiny of 1501's financial practices continues to grow, prompting concerns about the treatment and compensation of artists within the music industry.
FN Meka Claims Label "Ghosted" Him
Erica Banks' claims of unpaid money and financial disputes with her label, 1501, reflect a broader issue within the music industry. Rapper FN Meka recently exposed his label, Capitol Records, for allegedly ghosting him and failing to fulfill their contractual obligations.