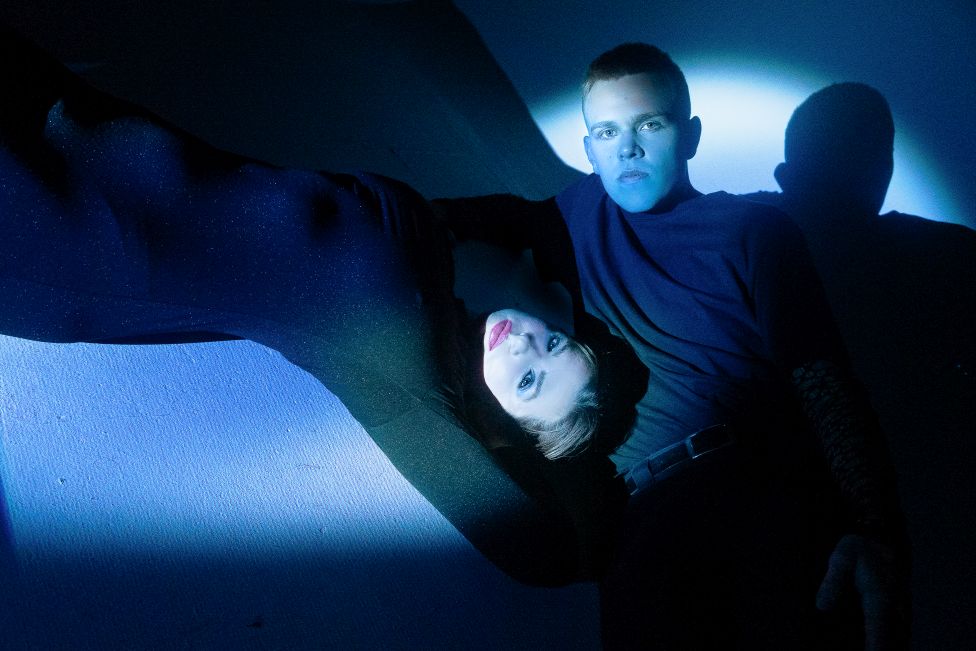 Leeds-based alt-pop duo Lucky Iris return with 'blowing kisses' on July 7th, taken from their eagerly awaited upcoming EP maybe i'm too much out on August 11th, their latest expression of lessons learnt in love and friendships.
Oscillating between the swelling ethereal textures of School Of Seven Bells and the emotive pop sound of the more sedate moments of CHVRCHES, 'blowing kisses' ripples with synth textures, punchy electronic drums and illuminating analogue synths. Threaded with a delicately bittersweet vocal consumed by that feeling of being besotted with someone as you fall further under their spell. 
Written and produced by the duo, and mixed by Richard Wilkinson (Adele, Kaiser Chiefs) and mastered by Antony Ryan (Oh Wonder), the track offers another ethereal addition to the band's growing catalogue.
Speaking on the track the band share:
" I overheard someone say; 'a crush is just a lack of information', and I just couldn't get that out of my head – but I refuse to see a crush as just that because it just takes all the fun out of it, doesn't it?! 'blowing kisses' is about having a crush. It's about that point where it turns into something more, because unlike that stranger implied, the more information you learn about your crush, the more you end up falling for them. It's about hanging on every word they say, being out and only being able to see them. And when they say your name, that feeling you get each time, it's like the first time anyone has ever said your name… I guess it's an 'if you know you know' feeling… if you do you'll understand and if not, know it's a precious song about being desperate to know what that other person is thinking."
Having formed during lockdown, the pair have rapidly gained momentum. The duo started performing live in September 2021, which has seen them touring cities such as Leeds, London, Liverpool and many in between supporting the likes of Stealing Sheep, Real Lies and The Lottery Winners, as well as appearing on festival lineups including Live At Leeds, Long Division, 110 Above and most recently The Great Escape.
The new single 'blowing kisses' was released July 7th.