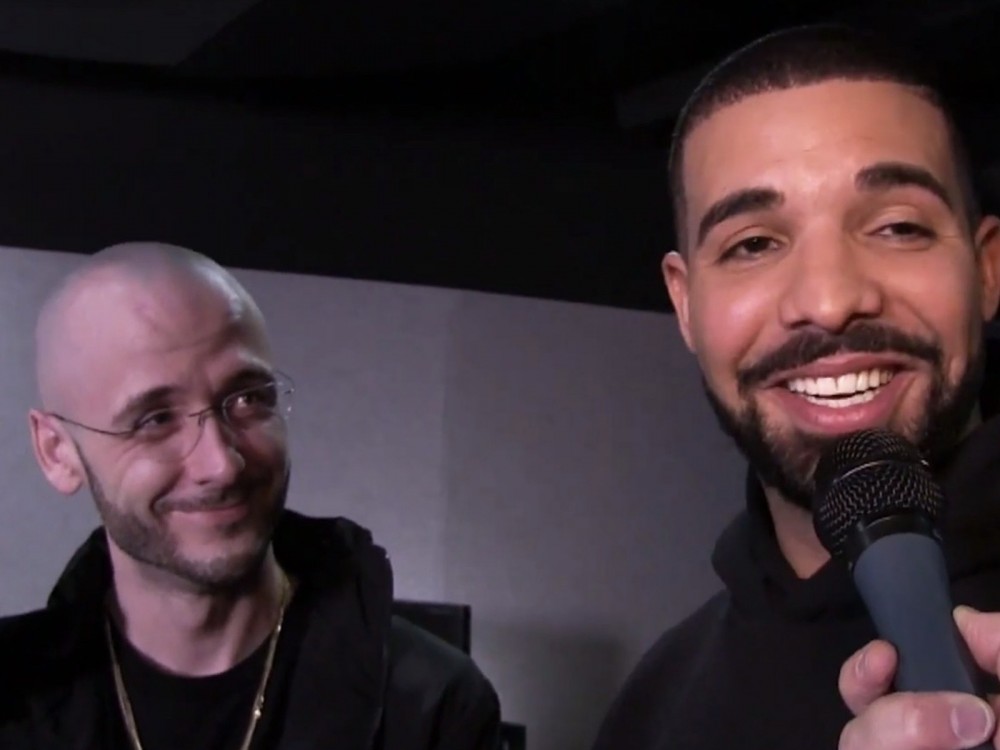 Toronto rap star Drake's producer is finally vaccinated. Longtime friend and music partner Noah Shebib, better known as 40, went online to note the emotional procedure and dish on just how much it means to him to have a weapon against COVID-19.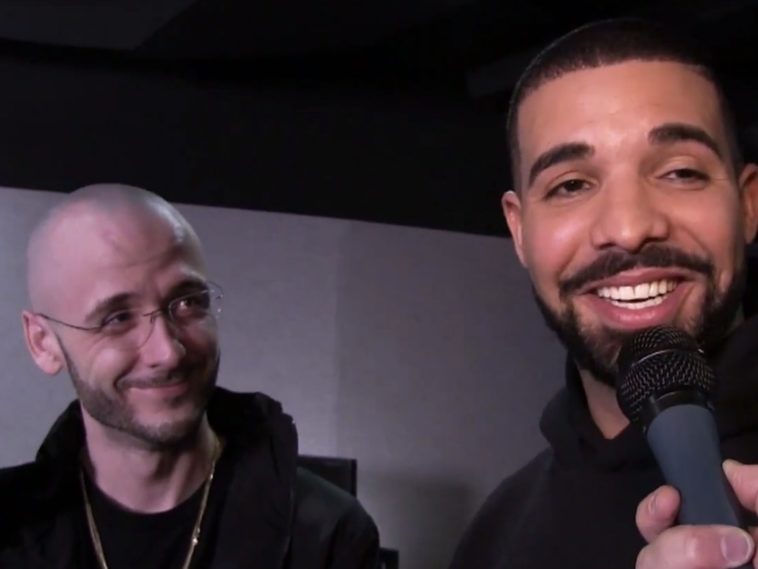 149 Views
Comments Off on Drake's BFF Finally Gets COVID-19 Vaccination
40 Gets His Vaccine
40 went to Instagram to celebrate getting his vaccine. Shebib dropped a picture of himself giving a thumbs up alongside a nurse.
I wasted no time and signed up for a vaccine as fast as humanly possible. All I want to say is that getting the vaccine is a privilege we have in this country but not all of us have it. And that's even more reason for those of us who do to get our shots and protect vulnerable people who can not. Nothing makes me happier then being a part of a team and helping and this is a way for us to all help each other. Be kind to each other, and change each others lives. We are all in this together and together we can get out of it!! We're almost there 😇 Peace and love ❤️🧡
The OVO Sound producer took it a step further and made his caption deeper than just a shot. He noted his Multiple Sclerosis and added in details about what the vaccine means to him.
I'm proud to share that this is my happiest moment since this pandemic started. I was originally told I could not get vaccinated due to the medications I have to take to manage my Multiple Sclerosis. Really it had to do with vaccine availability and the reduced effectiveness because of my immunosuppressant meds but none the less, they figured out the timing for things to be more affective and suddenly I was eligible.
Wiz Khalifa Tests Positive For Coronavirus
The vaccination news comes as rap star Wiz Khalifa went to Twitter to announce he tested positive for coronavirus. The "Black and Yellow" rapper also noted he was doing well and was asymptomatic.
"Okay loved ones….sooo…..Ya boy got covid. No symptoms. Just stay away from me for a lil while"
He also revealed big things were coming while in quarantine, so maybe his days in the house won't be too bad after all.
"While im in the house I'll be givin y'all new content, planning raves, and readying this new project"
The shocking announcement also came as COVID-19 cases spiked throughout the country. Places like Los Angeles – where Khalifa typically resides – has encouraged even vaccinated people to wear masks while in public in an effort to stop the spread.
The COVID-19 curve in the U.S. is rising again after months of decline, with the number of new cases per day doubling over the past three weeks, driven by the fast-spreading delta variant, lagging vaccination rates and Fourth of July gatherings. Confirmed infections climbed to an average of about 23,600 a day on Monday, up from 11,300 on June 23, according to Johns Hopkins University data. And all but two states — Maine and South Dakota — reported that case numbers have gone up over the past two weeks. (AP)
Juvenile's Standing Strong Behind 'Vax' Anthem
In a new interview, rap veteran Juvenile explained where the motivation ultimately came from for remixing his unforgettable 90's "Back That Azz Up" classic to a pro-vaccination banger. The Louisiana native acknowledged his own experience with COVID taking close people away from him.
"I have the same — I've lost family members, too, and it's a scary — it's a slippery slope. So what I say to everybody else outside that's speaking on it, man, just get educated. I'm not telling you, forcing you, or pushing you to go get vaccinated. I'm telling you to make a family decision. Talk to your family, get educated on it, and make the right decision. … It means a lot, you know, especially for me. And I'm trying to make everybody see it from my point of view. So I just think that we all should, you know, take time out and get educated on it first, and then we all can be vaccinated hopefully in the future."
Juvenile Teams With BLK For Remix
Earlier in the month, Juvenile made headlines for teaming up with a popular Southern-based brand for the must-see and must-hear anthem. There's also a direct connection to NBA icon Shaquille O'Neal.
The campaign is a collaboration between the artists, Atlanta-based creative agency Majority and BLK, one of the largest dating apps made for Black singles. Majority was co-founded by legendary basketball player-turned-analyst Shaquille O'Neal earlier this year as a way to bring more diversity to the advertising world. O'Neal works for TNT, which shares a parent company with CNN. (CNN)