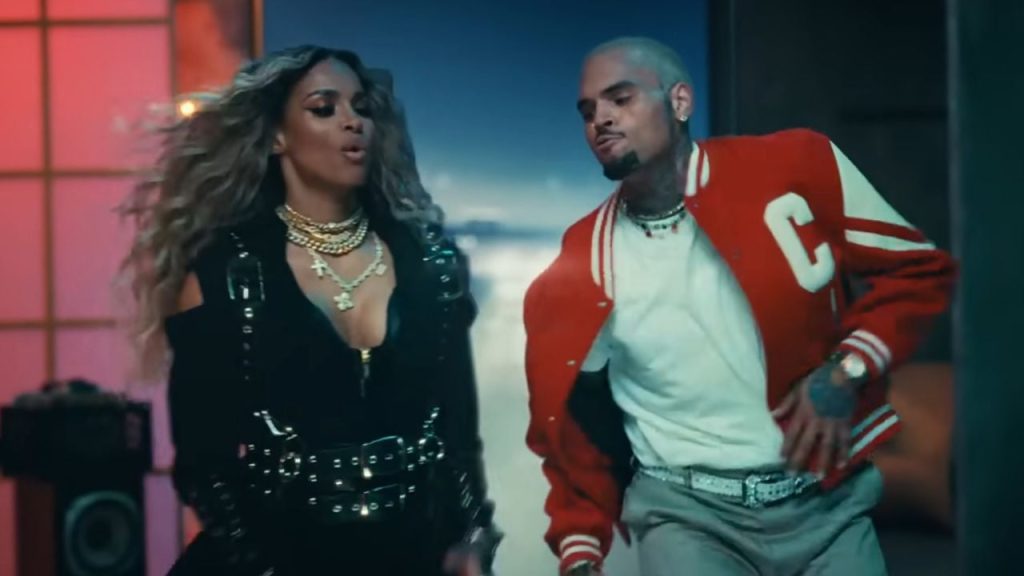 Ciara has delighted her fans with more exciting news. On Friday, August 4, 2023, the "Goodies" singer announced that she would release an EP titled CiCi. Meanwhile, Chris Brown responds to fans who say he's "canceled."
Ciara Is Dropping CiCi
After announcing the highly-anticipated collaboration with Chris Brown for their new track, "How We Roll," Ciara delighted fans by revealing that she would be dropping her new  EP, titled CiCi. The "For Da Girls" singer will embrace her inner Barbie with her signature blonde hair and vibrant hot pink aesthetic. 
Fans can look forward to the release of "CiCi" on Friday, August 18th, 2023. 
Canceled Where?
In a recent Instagram story, Chris Breezy addressed the rumors surrounding his relevance. In an unbothered manner, he boldly stated:
"Weirdos: Didn't we cancel Chris Brown? Me: I'm still alive."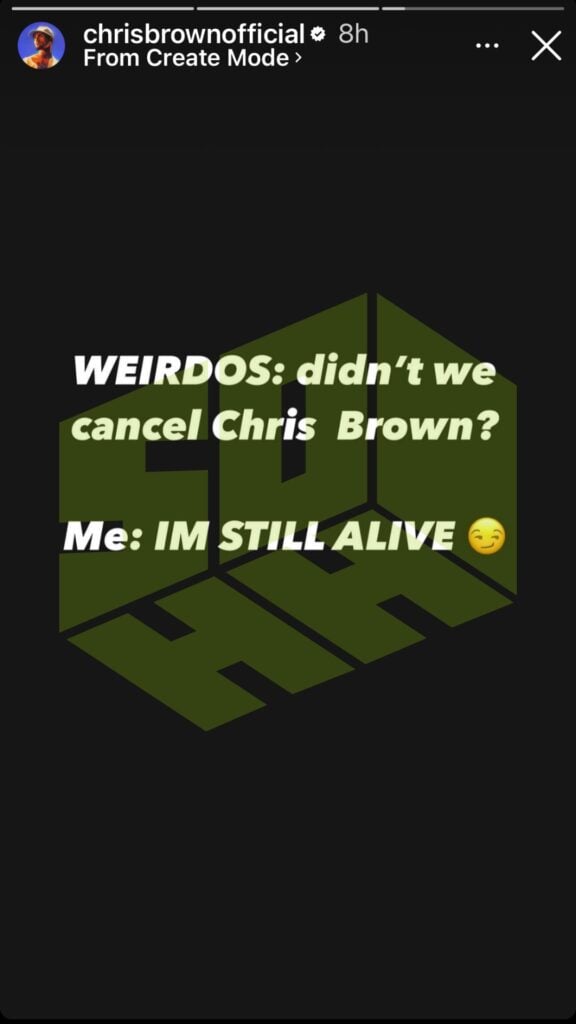 Updated by Kynedei Hobbs on August 4th, 2023.
---
Ciara & Chris Brown Reunite For New Song Collab After AMA Controversy
Ciara recently posted a social media video announcing her new collaboration with Chris Brown. The duo has teamed up for a new song titled "How We Roll." The collaboration comes after the controversy surrounding their planned performance at the 2022 American Music Awards.
Chris Brown's Violent Past
The new song, "How We Roll," dropped on Friday, August 4, adds much to fans' excitement about this long-awaited duo. However, this collaboration did not come without its share of mixed reactions. 
The R&B singer's history of violence dates back to 2009 when he assaulted his then-girlfriend Rihanna. Since then, he has been involved in several other incidents contributing to his reputation as a violent man. While he has apologized for his past behavior, many people find it difficult to believe that he has truly changed.
Mixed Reactions From Fans
While some fans expressed their excitement and suggested a collab album, others were disappointed due to Chris Brown's history of domestic abuse involving former partners.
An excited fan commented, "Y'all need to release a joint album!!" While another fan tweeted, "Disrespect of black women will continue as long as black women keep allowing it to happen. Why are you all still supporting him? Why are you supporting the women that choose to be associated with him?"
The 2022 AMAs Controversy 
At the latest American Music Awards (AMAs) in December 2022, Chris Brown was removed from the Michael Jackson tribute initially arranged to be performed alongside Ciara, leaving the model singer to showcase the testimonial performance on her own, recreating some of the pop legend's most famous moves. 
Along with getting booted off the tribute, the R&B sensation garnered a tomato-throwing reaction from the AMA crowd when he won the "Best R&B Artist" award, as he received his award with a scorching "boo" from the audience. 
A Rise From The Ashes
Despite the controversy surrounding his personal life, Chris Brown remains unphased and continues to release new music, dominating the charts. This upcoming collaboration with Ciara further proves his resilience and support in the industry.
The track "How We Roll" features a sleek R&B sound typical of both artists' music. The collaboration was first announced in April 2023 when the "Under The Influence" singer shared a snippet of the song on his Instagram story. 
The snippet quickly went viral, further fueling anticipation for the full release. Produced by OG Parker and Hit-Boy, the song showcases these two inspiring vocalists' immense talent and artistry. The music video for the single was directed by Grammy-awarded filmmaker Colin Tilley, known for his work on popular music videos such as "Anaconda" and "WAP."
Kodak Black Takes Payout To Collab With 69
In other recent collaboration news, Florida rapper Kodak Black made headlines for taking a payout to add a verse to Tekashi 6ix9ine's newest single amid snitch allegations. These cases highlight the trend of musical artists building resilience against negative perceptions and opinions, continuing to excel despite cancel culture.