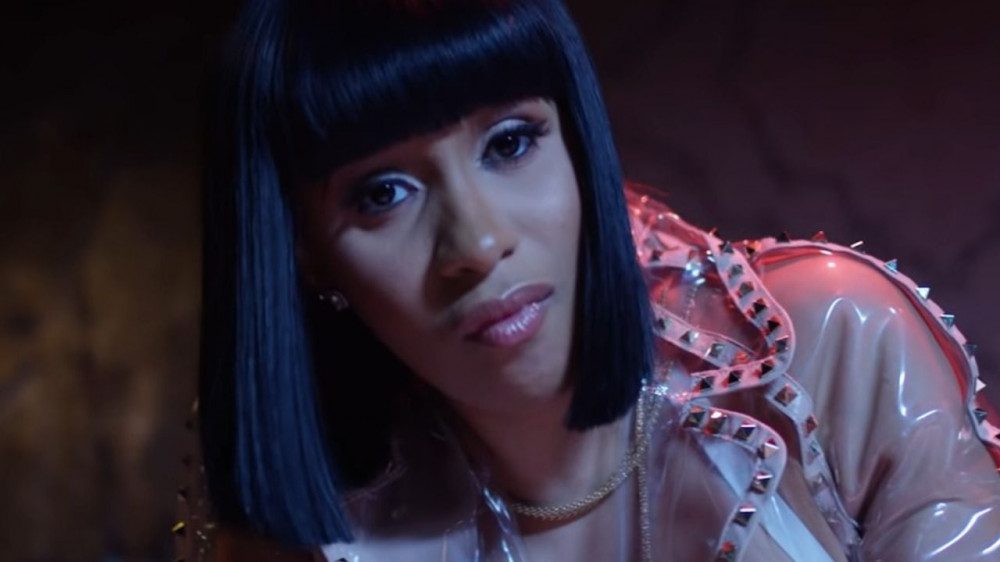 Cardi B was recently spotted sporting a new fit last week during her trial over the sexually explicit cover of her Gansta B*tch mixtape. It ended in her emerging victory, where the jury ruled in her favor.

169 Views
Comments Off on Cardi B Wins "Gangsta B*tch" Tattoo Cover Art Lawsuit: "How Has He Suffered?"
On Friday, October 21, a jury in Southern California decided that rapper Cardi B had not misappropriated Kevin Micheal Brophy's likeness after he claimed that Cardi allegedly misused his back tattoos for the cover art of her 2016 mixtape, Gangsta B*tch.
The acclaimed rapper argued that Brophy had not suffered any inconveniences due to the artwork. She also stated that Brophy harassed her for five years.
"He hasn't gotten fired from his job. He hasn't gotten a divorce. How has he suffered? He's still in a surf shop at this job. Please tell me how he's suffered."
During the trial, Cardi was seen in a form-fitting black dress walking to the courtroom with her attorneys flanked at her sides.
Cardi B Case Focuses On Her Debut Mixtape
A federal judge had ruled that plaintiff Kevin Brophy Jr.'s case could proceed to a jury. Brophy accused the Grammy-winning entertainer of photoshopping his distinct back tattoo onto the model Cardi used on the cover.
Cardi B is heading to a jury trial after a judge rejected fair use as a basis for throwing out a lawsuit by a man claiming the rapper misappropriated his likeness on her album cover.
Plaintiff Sought Over $1.6 Million In Damages
The judge rejected the testimony of an "expert" who claimed Brophy's tattoo generated enough attention to the album — as well as Cardi B's follow-up Gangsta B**** Music, Vol. 2 — that he should receive over $1.6 million in damages.
Cardi B Creates Bag Controversy
Cardi B asked her Twitter followers about buying an $88,000 purse, to which many responded negatively. They clowned her for seeming insensitive to the current economic status of many people in the United States.
"Should I spend 88K for this damn purse ? Omggg it's tempting 😩😩😩" -Cardi B's Twitter
Queen Bardi Responds
Cardi decided to go all out with her cash, but in a good way. She let it be known she would be making and matching donations that fans post. Still, some thought it was poorly timed.
"Okay let's do this challenge! Since ya want to tell me to donate soo much …Drop receipts on what YOU have donated too.I will match it and donate to a organization you have donate as well.LETS START NOW! … Any charity or foundation drop your receipts 🧾 under the comment I will match what you donated and match your donation to that same charity or foundation.Lets match energy." -Cardi B's Twitter