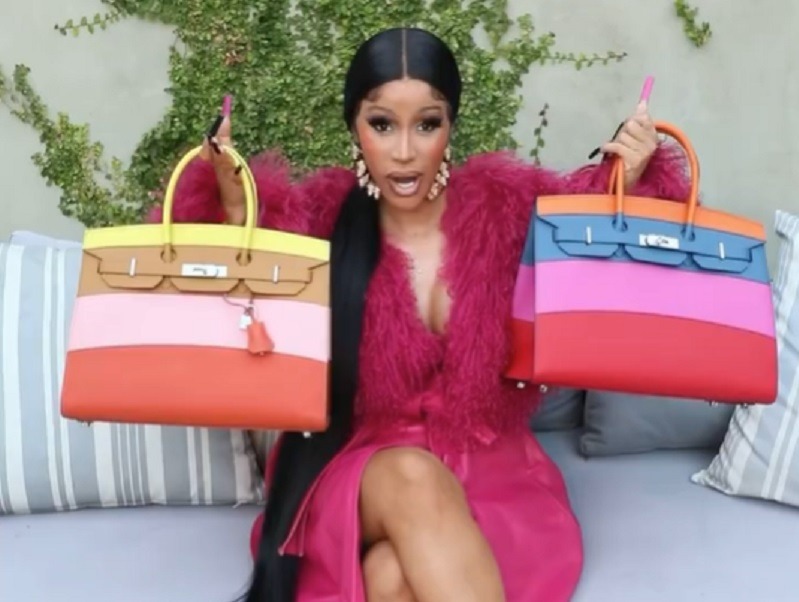 If Takeoff is the "third Migo" (according to Drake), then hip-hop superstar Cardi B must be the fourth. Offset's wife has been working harder than a starving publicist to promote the Migos' new Culture III album, dropping another homemade video on Tuesday for their song "Jane."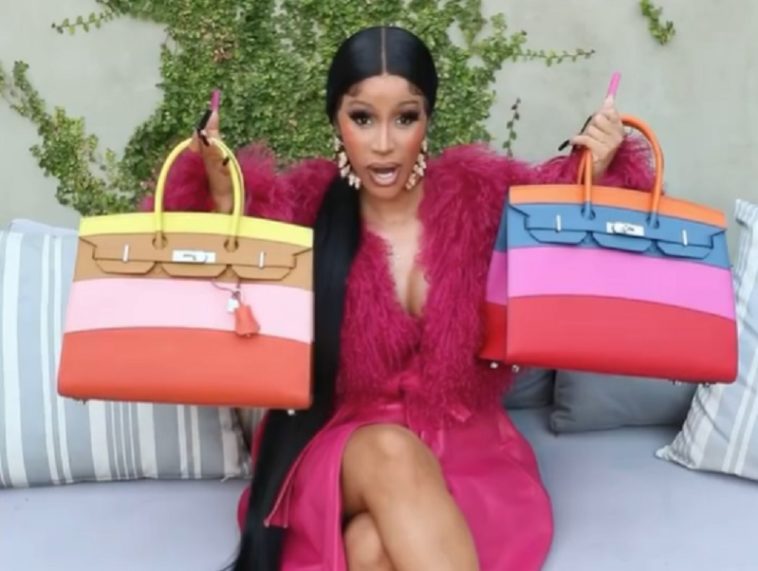 159 Views
Comments Off on Cardi B Makes Another Video From Migos' New Album
Cardi B Shows Off Her Birkin Collection For 'Jane'
A few days after she dropped a mini-video for Migos' "Type Sh*t," Cardi B graced Instagram with another visual for "Jane" off the Culture III album. Highlighting the chorus line, "She want a Birkin, I told her, 'Work it,'" Cardi takes the opportunity to flex her rainbow coalition collection of designer bags.
"PICK A COLOR ♥️💙💜💗💛💚 Song: JANE Culture III" (Cardi B)
Cardi B Does Her Own 'Type Sh*t' Video
Cardi is doing her part as a supportive wife. To help promote Culture III for her husband, the Grammy-winning artist used her massive social media platform to record a homemade video for the Migos song "Type Sh*t."
"All these verses I done slayed, all these looks that I done gave / Could have let these f*ck hoes drown, but I let them ride my wave"
Migos + Polo G's Massive First-Week Projections
Chicago rapper Polo G and Migos are guaranteed to have a massive opening week on the sales charts. The hip-hop powerhouses' latest studio projects are slated to dominate the Top 5 of music releases based on early estimates.
Polo G will land his first #1 next week as Hall of Fame (Columbia) pulls ahead after its first full day of sales and streams. Migos will score the second-biggest debut of the week with Culture III (Quality Control/Motown). Polo G (Columbia): 165-175k total activity; 4-7k albums Migos (Quality Control/Motown): 125-135k; 5-8k Maroon 5 (222/Interscope): 29-33k; 11-14k Twice (JYP/Imperial): 30-35k; 27-32k Bo Burnham (Imperial): 24-27k; 2-3k (HITS Daily Double)
'Culture III' Is Full Of Star-Studded Features
Atlanta rap trio Migos are coming through with the audio fury. Their Culture III album tracklisting includes guest spots from Justin Bieber, Cardi B, Polo G, Pop Smoke and Drake.
"Friday We Set The Bar! #Culture3 @migos"