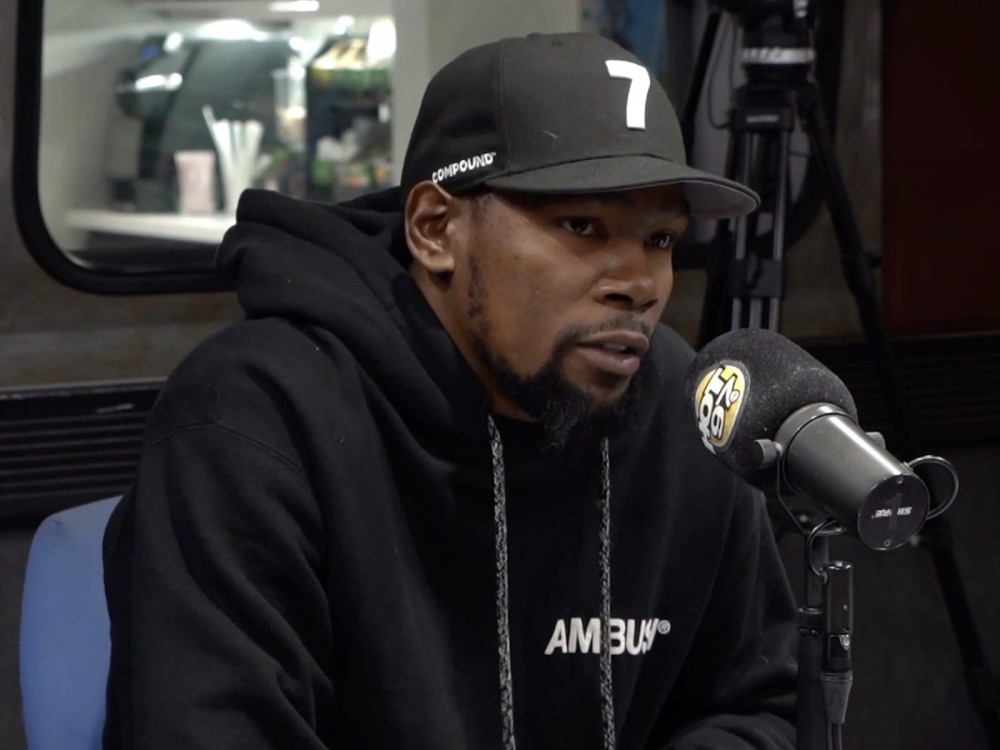 Harlem rap veteran Cam'ron is looking to make his Dipset squad stronger than ever. With Brooklyn Nets star Kevin Durant currently the talk of the basketball world, Cam'ron reached out to KD with a welcome-to-the-family gift.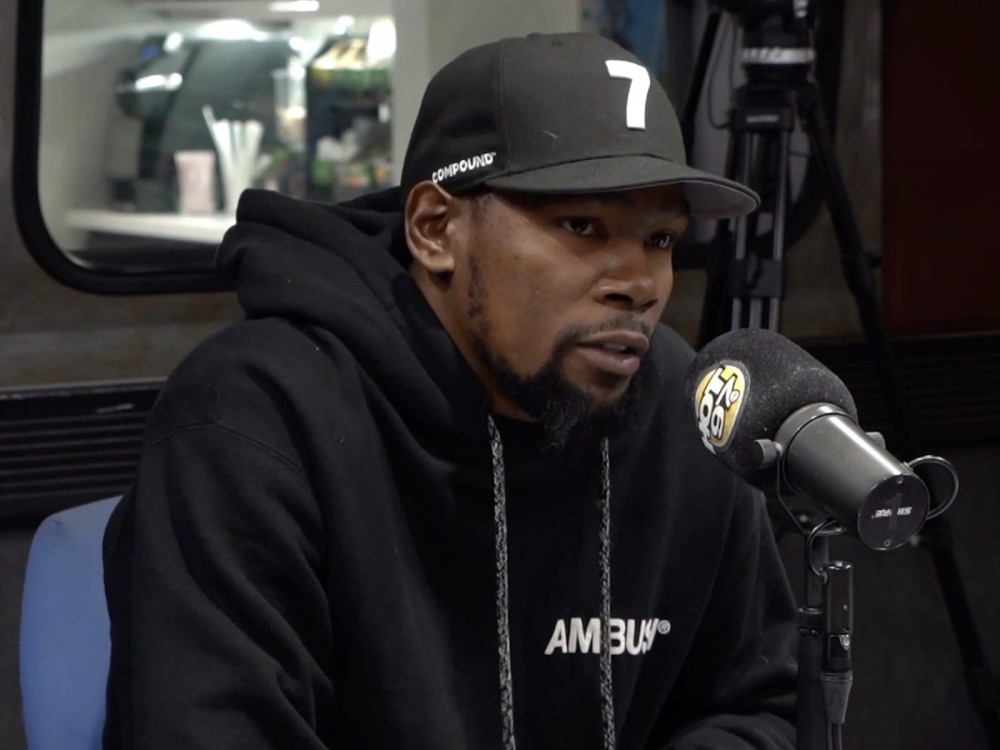 149 Views
Comments Off on Cam'ron Has An Iced-Out Dipset Chain For Kevin Durant
Cam'ron Wants Kevin Durant To Be Officially Dipset
Hip-hop star Cam'ron just watched his New York Knicks get bounced early from the NBA playoffs, and not far from Madison Square Garden, Kevin Durant is lighting things up for the championship-favored Brooklyn Nets. Killa Cam went to social media to show off an iced-out chain for the Slim Reaper that has Durant's "KD" logo on it. (Durant already has a Dipset-inspired tattoo.)
"Yo @easymoneysniper my bro @joeavianne from @aviannejewelers said ya chain is done family 🦅🦅🦅🦅🦅🦅🦅🦅🦅"
Kash Doll's Feud W/ Kevin Durant Won't Die
Detroit rapper Kash Doll took another jab at the self-proclaimed owner of the "KD" initials. During Durant's historic 49-point triple-double against the Milwaukee Bucks earlier this week, Doll shaded the hoop star intentionally with the wrong initials.
"Come on Cevin Durant!!!"
Kash Doll Shows Her Hoop Skills
Doll hit up Instagram recently to flex some serious muscle. Kash revealed footage of herself shooting a basketball and playfully checking Durant. She shows off her follow-through alongside hip-hop star Jack Harlow.
"I'm the real KD @easymoneysniper period! (My bad joe i was hyped up)"
Dipset Gang-Gang Reunion At The Knicks Game
In what turned out to be the Knicks' final game of this season, the celebrity roll call at MSG included a whole Dipset family get-together. Jim Jones, Cam'ron and Juelz Santana pulled up to support their squad along with Santana's wife, "Love & Hip-Hop" reality TV star Kimbella.
"That n*gga Killa too hyped for me. I like basketball, but not that much." (Jim Jones)