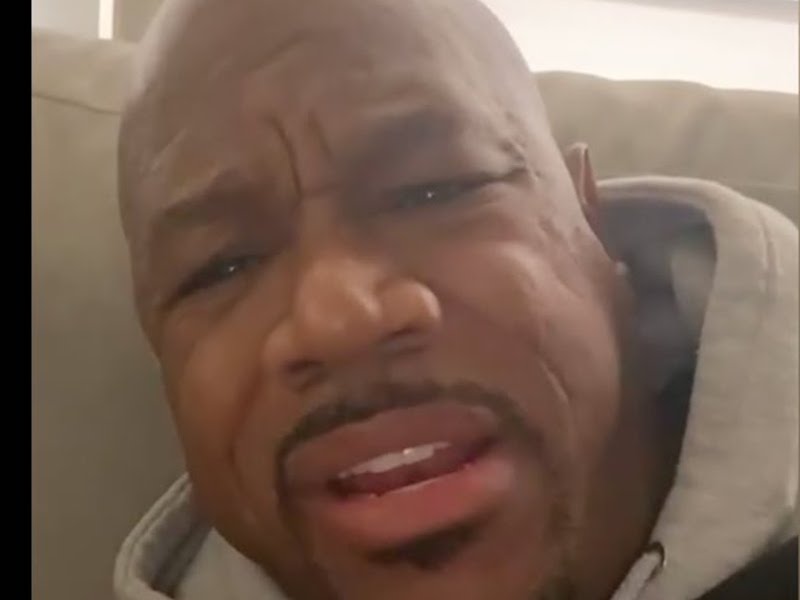 West Coast rapper Blueface's manager Wack 100 is giving fans a reason to be alarmed. The hip-hop executive has come forward to speak on the first case of the Monkeypox virus hitting the United States.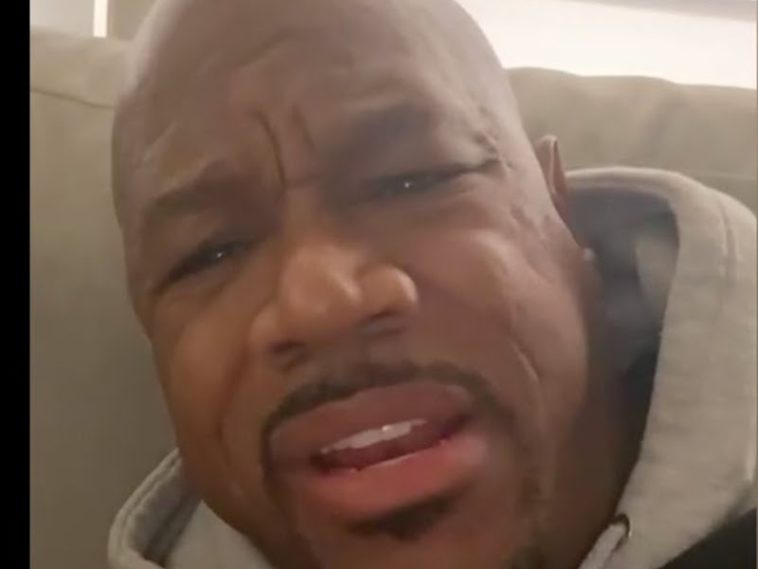 129 Views
Comments Off on Blueface's Manager Wack 100 Is Concerned About Monkeypox Virus Hitting US
Blueface's Manager Wack 100 Is Concerned
The hip-hop boss relied on the power of his Instagram page to give his take on the sudden trending topic. 100 shared his personal opinion on the difference between healthcare in the nation versus overseas.
"Here's the problem I have. This didn't all just happen while he was in the air ! Whoever this is came back knowing there was a problem. Nevertheless I can understand it due to medical treatment in Africa vs USA. Not having medical that's recognized on that side verses getting back to what you know. But it's a selfish move overall. This along with COVID , Delta , pregnant men emoji's all pointing to a change in the tides mankind threatened in the worst way —-"
According to reports, Wack might have a reason to be concerned. This week, the Dallas County Health and Human Services confirmed a monkeypox infection happened after someone traveled from Nigeria to Dallas earlier in the month.
Local health officials said Friday the person is currently isolated at a Dallas hospital to prevent the spread of the virus and is said to be in stable condition. "We have been working closely with the CDC and DSHS and have conducted interviews with the patient and close contacts that were exposed," said DCHHS Director Dr. Philip Huang. "We have determined that there is very little risk to the general public. This is another demonstration of the importance of maintaining a strong public health infrastructure, as we are only a plane ride away from any global infectious disease." (NBC News)
40 Gets His Vaccine
On the topic of viruses, one hip-hop heavyweight took action this week to help slow the spread of COVID-19. OVO Sound producer Noah "40" Shebib went to Instagram to celebrate getting his vaccine. Shebib dropped a picture of himself giving a thumbs up alongside a nurse.
I wasted no time and signed up for a vaccine as fast as humanly possible. All I want to say is that getting the vaccine is a privilege we have in this country but not all of us have it. And that's even more reason for those of us who do to get our shots and protect vulnerable people who can not. Nothing makes me happier then being a part of a team and helping and this is a way for us to all help each other. Be kind to each other, and change each others lives. We are all in this together and together we can get out of it!! We're almost there 😇 Peace and love ❤️🧡
The OVO Sound producer took it a step further and made his caption deeper than just a shot. He noted his Multiple Sclerosis and added in details about what the vaccine means to him.
I'm proud to share that this is my happiest moment since this pandemic started. I was originally told I could not get vaccinated due to the medications I have to take to manage my Multiple Sclerosis. Really it had to do with vaccine availability and the reduced effectiveness because of my immunosuppressant meds but none the less, they figured out the timing for things to be more affective and suddenly I was eligible.
Wiz Khalifa Tests Positive For Coronavirus
The vaccination news came as rap star Wiz Khalifa went to Twitter to announce he tested positive for coronavirus. The "Black and Yellow" rapper also noted he was doing well and was asymptomatic.
"Okay loved ones….sooo…..Ya boy got covid. No symptoms. Just stay away from me for a lil while"
He also revealed big things were coming while in quarantine, so maybe his days in the house won't be too bad after all.
"While im in the house I'll be givin y'all new content, planning raves, and readying this new project"
The shocking announcement also came as COVID-19 cases spiked throughout the country. Places like Los Angeles – where Khalifa typically resides – has encouraged even vaccinated people to wear masks while in public in an effort to stop the spread.
The COVID-19 curve in the U.S. is rising again after months of decline, with the number of new cases per day doubling over the past three weeks, driven by the fast-spreading delta variant, lagging vaccination rates and Fourth of July gatherings. Confirmed infections climbed to an average of about 23,600 a day on Monday, up from 11,300 on June 23, according to Johns Hopkins University data. And all but two states — Maine and South Dakota — reported that case numbers have gone up over the past two weeks. (AP)
Juvenile's Standing Strong Behind 'Vax' Anthem
In a new interview, rap veteran Juvenile explained where the motivation ultimately came from for remixing his unforgettable 90's "Back That Azz Up" classic to a pro-vaccination banger. The Louisiana native acknowledged his own experience with COVID taking close people away from him.
"I have the same — I've lost family members, too, and it's a scary — it's a slippery slope. So what I say to everybody else outside that's speaking on it, man, just get educated. I'm not telling you, forcing you, or pushing you to go get vaccinated. I'm telling you to make a family decision. Talk to your family, get educated on it, and make the right decision. … It means a lot, you know, especially for me. And I'm trying to make everybody see it from my point of view. So I just think that we all should, you know, take time out and get educated on it first, and then we all can be vaccinated hopefully in the future."