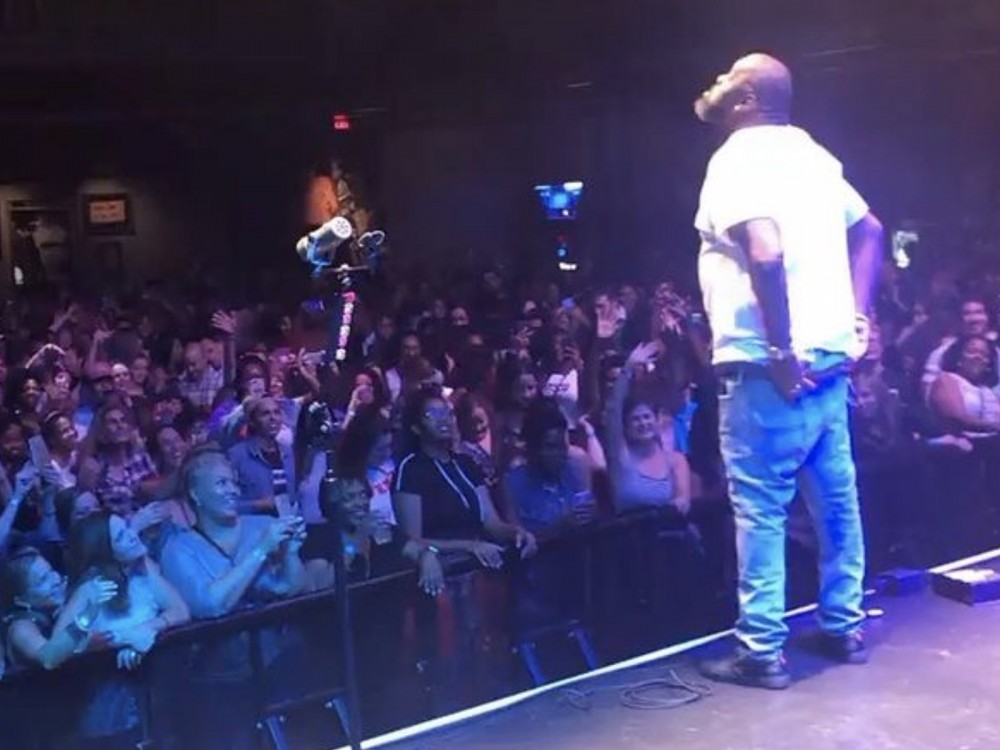 New York rap icon Nas knows the culture lost a real one in Biz Markie. God's Son has come forward to remember the life of the music pioneer following his tragic death.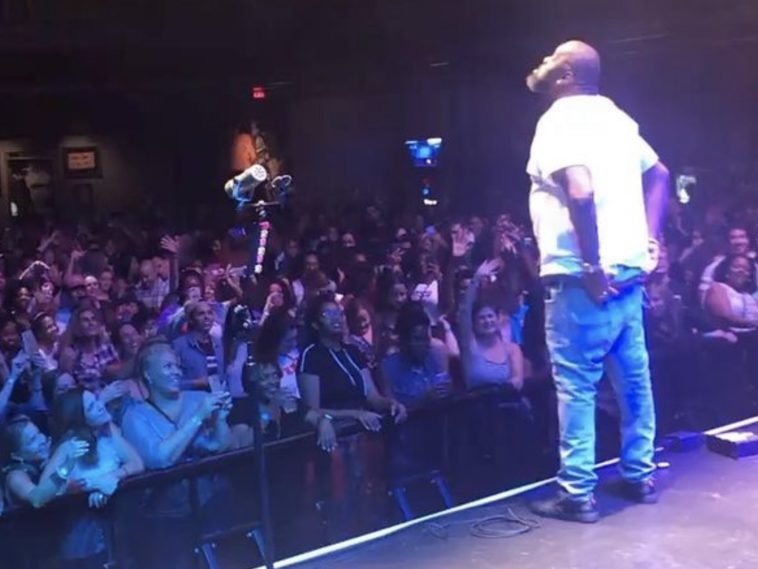 119 Views
Comments Off on Nas Pays Biz Markie The Most Respect W/ Heartfelt Salute
Nas Pays Biz Markie The Most Respect
Nasir Jones went to his Instagram page with a couple posts in Markie's honor. One snapshot featured a throwback Markie rocking iced-out gold rings and a chain.
"RIP BIZ MARKIE. WE LOVE YOU"
The post ignited a flurry of reactions from some of the biggest names in rap.
"🙏🏾" -Hit-Boy
"🙏🏾🙏🏾🙏🏾🙏🏾 DAMN!! THIS ONE IS HARD!!" -Ghostface Killah
Nas followed the throwback pic with some recent footage of Markie standing in front of a packed crowd at a concert.
"BIZ"
Biz Markie Has Died At 57
According to reports, the hip-hop pioneer most known for his beatboxing and turntable presence died Friday evening peacefully with his wife by his side. His representative Jenni Izumi broke the tragic news to the masses. The cause of death was initially unknown but speculation suggests his past battles with diabetes may have had something to do with his passing.
"We are grateful for the many calls and prayers of support that we have received during this difficult time," Izumi said in a statement. "Biz created a legacy of artistry that will forever be celebrated by his industry peers and his beloved fans whose lives he was able to touch through music, spanning over 35 years. He leaves behind a wife, many family members and close friends who will miss his vibrant personality, constant jokes and frequent banter." (Statement)
New York hip-hop pioneers Roxanne Shante and Big Daddy Kane have both confirmed the shocking and painful death. Kane also blacked out his Instagram page to honor Markie's life and confirm the loss.
"Please give me some time." -Roxanne Shante
"DAMN!" -Big Daddy Kane
The False Alarm
In early July, death reports scattered across the Internet. However, his manager initially shut down the rumors. Despite the denial, concerns grew over the hip-hop legend still facing medical complications and receiving healthcare attention.
After rumors spread online that Biz Markie had died, his manager confirmed that the New York City hip-hop and rap artist is still alive. In a statement to NBC News, manager Jenni Izumi said the news of the 57-year-old artist and actor's passing is false. "Biz is still under medical care, surrounded by professionals who are working hard to provide the best healthcare possible," Izumi said. (NBC New York)
Update On Biz Markie Sounds Positive
Late last year, things didn't look good for Biz Markie. The "Just A Friend" hitmaker had reportedly fallen into a diabetic coma, then suffered a stroke while he was in the coma. His friend and collaborator Big Daddy Kane was recently on "The Breakfast Club" and updated fans on Biz's current condition.
"He's getting better. He's in rehabilitation now. He's getting better and stronger every day. Last time I talked to him on the phone — he got a real light voice — but last time I talked on the phone he stuck his middle finger up at me, so I think he's coming along."