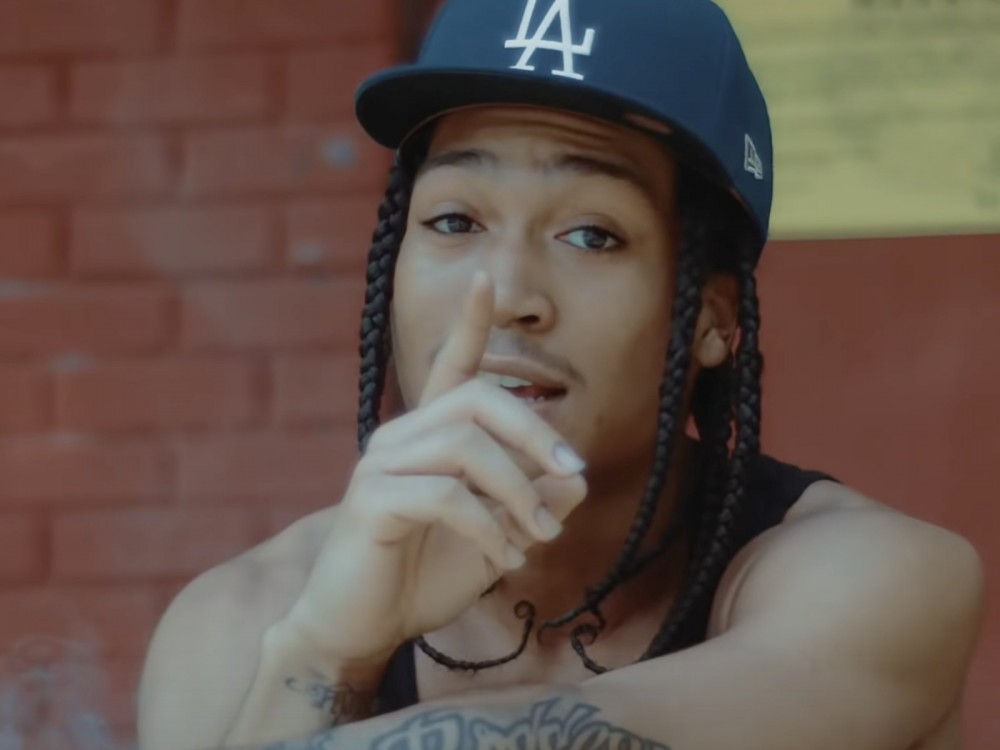 The Black Mafia Family story is coming sooner than people realize. The upcoming 50 Cent production has received a mighty co-sign courtesy of the show's star Lil Meech.

99 Views
Comments Off on Big Meech's Son Can't Wait For Us To See 50 Cent's Vision
Big Meech's Son Can't Wait For BMF's Debut
Meech went to his social media pages to plug the show. He shared a clip highlighting behind the scenes moments from the highly-anticipated series.
"WHAT ZIPPO SAY? THIS AINT HAPPEN OVERNIGHT. BLOOD, SWEAT, AND TEARS. WE NOT PLAYING FAIR @50cent BMF ON THE WAY AND WE COMING FOR EMMYS REMEMBER I SAID IT #FREEZIPPO"
50 Cent Celebrates Big Meech's Early Prison Release
Earlier in the week, 50 went to his Instagram page to share a snapshot showing Lil's dad Big Meech and huge early prison release news. 50 also promised his upcoming Black Mafia Family series would be even better as a result of Meech's good news.
"YES 😆 Now you know this BMF show is gonna 💣💨Blow everything off the fucking TV, the real sh*t different ! 🚦Green Light Gang #bransoncognac #lecheminduroi #bottlerover"
The reaction even sparked co-signs from G-Unit's Uncle Murda and Lil Meech.
"🔥🔥🔥🔥🔥"
"🚦🚦🚦🚦🚦"
Big Meech's Coming Home Early
According to reports, Meech had his prison sentence lessened. This week, U.S District Judge David M. Lawson agreed to reduce Meech's bid from 360 months to 324 months. Barring any changes, BM will now be released before 2030.
Meech was convicted of running a nationwide Continual Criminal Enterprise, and Conspiracy To Launder Money Instruments which raked in over $270 million in drug proceeds from the late '90s until the Feds took down B.M.F. in 2007. Big Meech, who was scheduled to be released from Sheridan FCI in Oregon on November 25, 2031, will now be coming home in 2028. (AHH)
Big Meech Flexes Muscles From Prison
In April 2021, a handful of unseen photos surfaced of Big Meech looking like he stayed on the gym grind thanks to his son Lil Meech. He's remained behind bars since September of 2008 when both he and his brother Terry "Southwest T" Flenory were sentenced to 30 years in prison each over running a nationwide cocaine-trafficking ring.
Do It Look Like We Stressin? Pops Did What He Had To Do So I Could End Up Here? Lol Fu*c A Deny This Mob Sh*t Led Us To Generational Wealth I Can't Even Pay Him Bacc For What He Did For Me But When He Touchdown Imma Make Sure He Have Fun With These Millions On The MOB #FREEBIGZIPPO