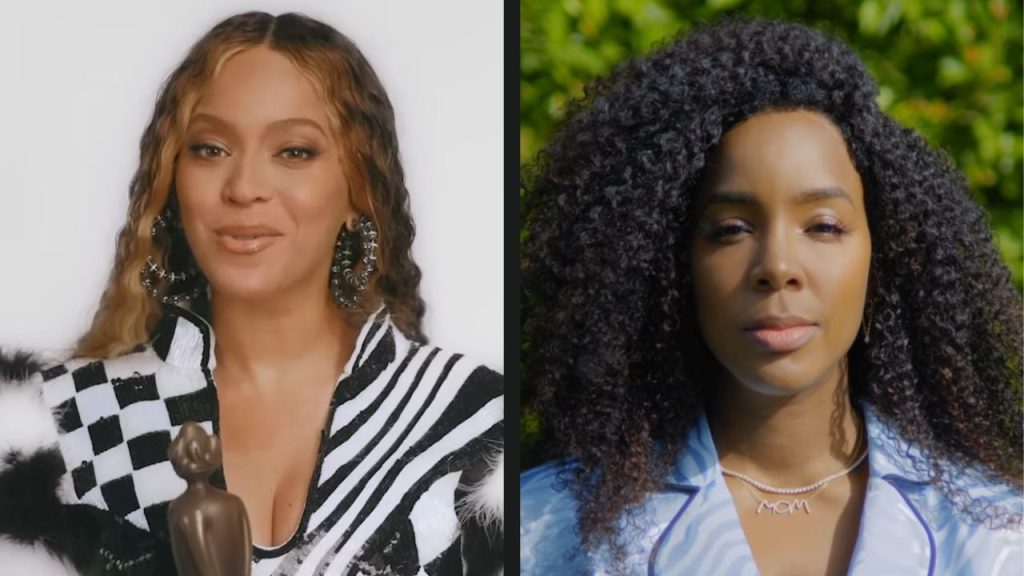 Former Destiny's Child members Beyoncé and Kelly Rowland are teaming up with Harris County officials to address homelessness in their hometown of Houston. The duo's collaboration aims to establish 31 permanent housing units in the Midtown area, with $7.2 million in funding from the American Rescue Plan. The housing project, named the Knowles-Rowland House, will offer a range of support services and is set to break ground in October. 
Beyoncé & Kelly Rowland's Housing Initiative
Beyoncé and Kelly Rowland have joined forces with Harris County officials to tackle homelessness in their hometown of Houston. The collaborative effort will result in the creation of 31 permanent housing units in the Midtown area. The funding for this project, amounting to $7.2 million, has been allocated from the American Rescue Plan. 
In the wake of Beyoncé's highly anticipated Renaissance Tour, which includes her hometown Houston, TX, as a stop on September 23 and September 24, 2023, Judge Lina Hidalgo has hinted at an upcoming announcement of an "even bigger launch" regarding housing units. Further details and information about this housing initiative are yet to be disclosed.
The Knowles-Rowland House project will provide comprehensive support services to its residents. These services include case managers, peer specialists, service specialists, and various support services such as transportation, mental health, physical health, and behavioral health support. The aim is to address the housing needs and the overall well-being of the individuals being assisted.
Partnerships, Funding & Legacy of Community Support
The housing project, expected to break ground in October, is estimated to cost around $8.4 million. External groups, including Rice University, a prestigious institution will contribute additional funds for the initiative. 
The collaboration between the county and these influential figures demonstrates a concerted effort to address the issue of homelessness. The two iconic singers have a history of actively supporting their community. In 2002, they, along with Beyoncé's mother, Tina Knowles-Lawson, contributed $1.5 million to construct the Knowles-Rowland Center for Youth. 
They also established The Survivor Foundation in 2005 to aid individuals affected by Hurricane Katrina. In response to natural disasters like Hurricane Harvey in 2017 and Winter Storm Uri in 2021, Beyoncé extended her support by raising donations, providing aid, and collaborating with local organizations, such as Houston rapper Trae the Truth's organization, Relief Gang.
Past Collaboration & Gratitude
The inspiration for the Knowles-Rowland House project stems from the contributions made by Beyoncé, Kelly Rowland, and Michelle Williams of Destiny's Child. Using the funds from one of their hit singles, "No, No, No," they built a youth center in Houston, TX. 
Local Pastor Rudy Rasmus, the executive director of Bread of Life, expressed gratitude for the county's collaboration and highlighted the ongoing efforts to combat homelessness in the area. Rasmus expressed, "This will be our fifth housing development in downtown in Precinct 1 over these last 17 years, and just really grateful to continue to help end homelessness in our county," Rasmus said.
In other news, Beyoncé's ongoing Renaissance Tour has been marked by her celebration and support for ballroom and LGBTQ+ culture. The tour serves as a testament to her commitment to various communities and showcases her advocacy for inclusivity.
Travis Scott's Philanthropic Initiatives
Travis Scott has demonstrated his philanthropic spirit through the Cactus Jack Foundation. The foundation recently sponsored a supply drive dedicated to Houston teachers, reflecting the artists' dedication to championing causes that resonate with them.