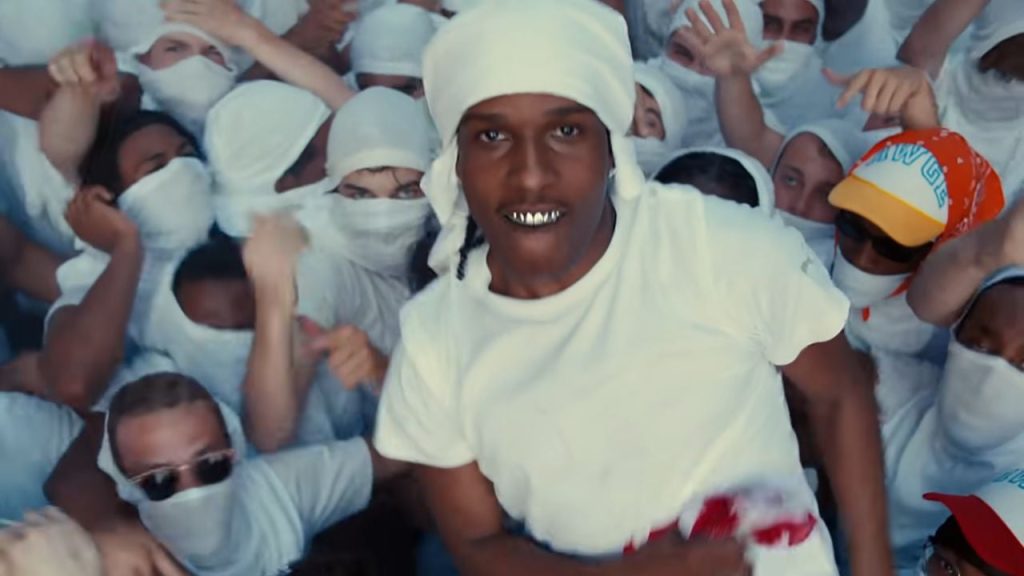 A$AP Rocky, known for his lyrical prowess and distinctive fashion sense, is expanding his creative endeavors as he takes on a new role with Puma. This exciting collaboration between the acclaimed musician and the iconic sportswear brand is set to redefine the boundaries of fashion and garner anticipation from fans and the industry alike.
A$AP Ventures Out To Be More Than A Rapper 
On Monday, Oct. 23, in a groundbreaking move, Puma tapped A$AP Rocky to serve as the Creative Director for its Puma x Formula 1 line. Rocky's responsibilities include designing capsule collections, launching marketing campaigns, and creating activations at Grand Prix races.
As a master of blending different artistic mediums, the Harlem native's creative direction will intertwine the worlds of racing and streetwear, giving birth to innovative designs and captivating collaborations. Building upon his previous successes in the fashion industry, the rapper aims to deliver collections that seamlessly merge style and performance.
Rocky's inaugural Puma x F1 collection is slated to be released later this year. This limited line of apparel and accessories will serve as a precursor to a series of capsules to be launched alongside several Grand Prix races in the coming year. 
Rocky Shares His Gratitude 
Fans can expect an array of cutting-edge designs that reflect Rocky's unique aesthetic and passion for pushing boundaries.
Additionally, the "Praise The Lord" rapper will spearhead the marketing campaigns for these events, ensuring that his creative vision is effectively communicated to fans worldwide. Expressing his enthusiasm about the collaboration, Rocky shared:
 "Working with brands as iconic as Puma, and as innovative as F1, has been truly inspiring. When the world sees what we're doing, I believe a shift will happen with how brands approach taking risks and working with diverse creatives."
To add to Rocky's creative ordeals, A$AP Rocky also made headlines in July 2023. The "Fashion Killa" artist had made his directorial debut in a Beats By Dre commercial and also starred in the spot.
Pharrell For Louis Vuitton
In a similar vein, the fashion industry continues to witness the integration of renowned artists and musicians into key creative positions. Pharrell Williams, for instance, was recently appointed as the Men's Creative Director at Louis Vuitton, following the untimely passing of Virgil Abloh.