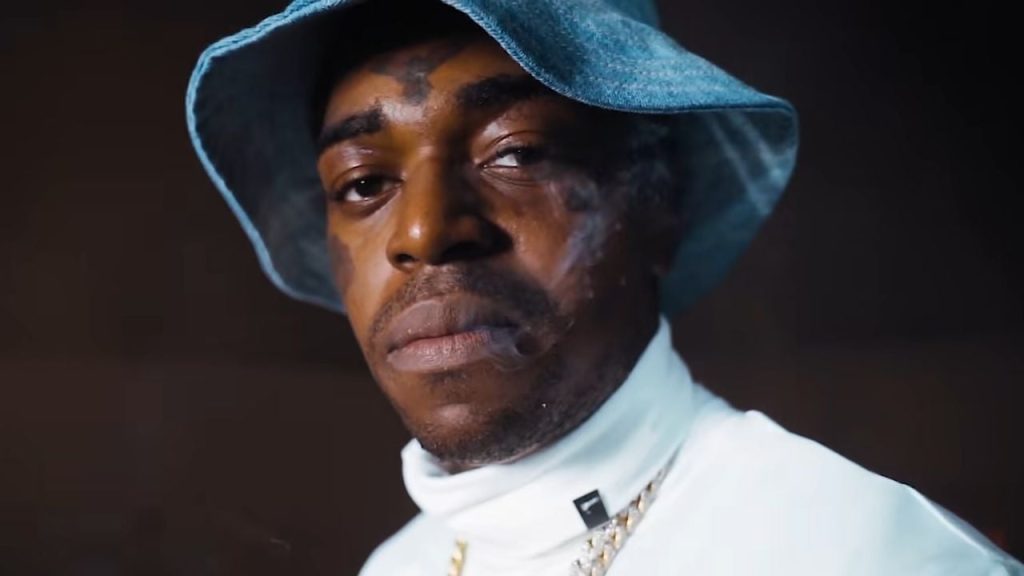 Kodak Black's fans have raised concerns over the rapper's recent appearance in a preview of his upcoming interview on Drink Champs. In the video, Kodak appears under the influence, leading to questions about his well-being and the ethical responsibility of shows and/or podcasts when featuring artists who may be struggling with substance abuse. 
Is Kodak OK?
Kodak Black fans have expressed concern over the rapper's appearance while previewing his upcoming interview on Drink Champs. 
In the video, the "Super Gremlin" rapper slurs his words and appears restless, leading to questions about his well-being and the show's responsibility in featuring artists who may be struggling with substance abuse. This has prompted a debate among fans about whether hosts should decline interviews when an artist appears to be under the influence or allow them to proceed regardless. 
Fans Express Concerns
In the video, which was shared on Twitter (X) on October 24, the South Florida rapper is seen exhibiting signs of being under the influence. His speech is slurred, and he appears unable to sit still. Fans took to social media to express their worries, questioning why the hosts, N.O.R.E. and DJ EFN, decided to have Kodak on the show, given its promotion of alcohol and marijuana use. 
A fan's post of the Drink Champs preview asked, "Do you think hosts should decline to interview celebrities who appear to be struggling with alcohol/substance abuse or allow the artist to decide and just go from there?"
Users on Twitter (X)  expressed their reservations about Kodak's condition during the trailer for the show. 
One user commented, "Damn, he looked out on camera, so I know they noticed it. They really shouldn't have done the interview." Another user observed, "You can clearly see he's not fully okay, he's under the influence, man." 
However, there are differing opinions among fans on how they felt about Kodak. "Mad at the wrong people. Tell Kodak manager to get him help. They have a job to do and so does he," one user commented. One user simply said, "They not his mama his label or his lawyer." 
Kodak In The News
This is not the first time Kodak has sparked concerns about his well-being. In June 2023, during an Instagram live session, viewers believed that the rapper was high on drugs due to his twitching and aggressive behavior. 
The incident further heightened worries about his personal struggles.
The upcoming episode of Drink Champs featuring the "Walk" rapper is set to premiere on October 26, adding to the anticipation and apprehension surrounding the rapper's appearance.
​​In a separate development related to Kodak Black, fans expressed concern when a video emerged in August 2023, showing the rapper being transported on a stretcher to a hospital. While on the stretcher, Kodak was seen with his arm covering his forehead, although the specific cause for his hospitalization remained unverified.
Additionally, in June 2023, Kodak was booked at Broward County Jail for failure to appear in court at a court-mandated drug screening. The arrest was for a previous arrest in 2022 for a drug case. 
Young MA Spark Health Concerns
Just as fans have expressed concern about Kodak Black, similar worries were raised for Brooklyn rapper Young MA when a photo surfaced on her Instagram in March 2023 showing a swollen face and droopy eyes. However, Young MA later assured her followers that she was on the road to recovery, highlighting the importance of addressing health concerns in the rap industry.