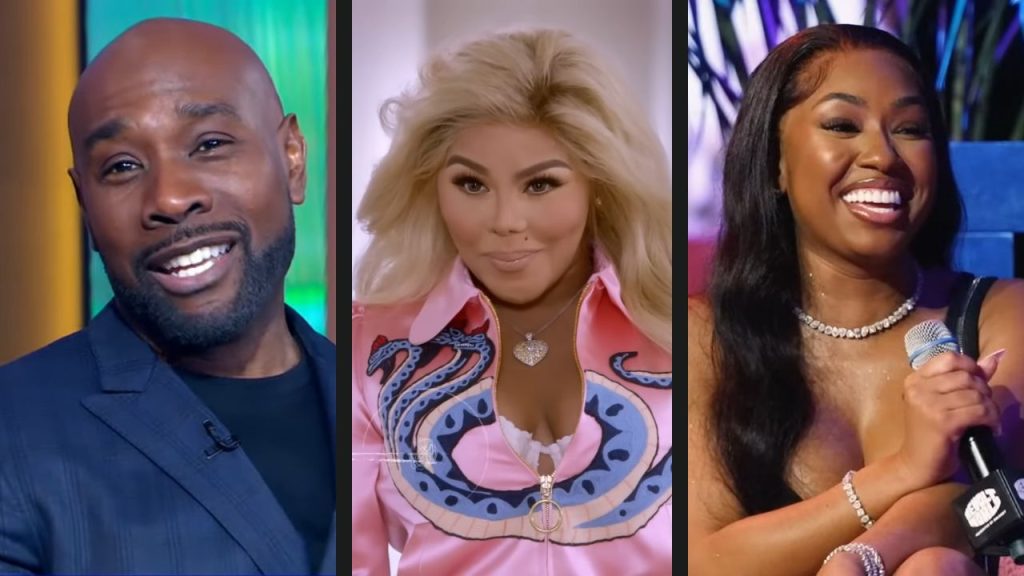 Black luxury brand Telfar has announced an exciting new collaboration with boots and casualwear brand UGG. The campaign features legendary rapper Lil Kim, Yung Miami, and accomplished actor Morris Chestnut, among others. 
Telfar x UGG
The ongoing collaboration between Telfar and UGG has generated great anticipation among fans and fashion enthusiasts. 
The iconic Lil Kim, known for her influential fashion choices, has been announced to be a part of the collaboration. The Black-owned luxury brand took to its social media to announce the news writing:
"KIM+TELFAR+UGG+KRINKLE, DROPPING UGGVEMBER 2ND – Black crinkle-patent leather bags and boots, for your feet AND hands. PUT YOUR UGGERS UP! #EssenceAwardsBestFashionCampaign 2023"
Fans are eagerly awaiting the release of the collection, and are definitely here for Lil Kim's involvement. 
One fan wrote, "Kim is FASHION, so this is only right!!!! When a collaboration makes sense." It's important to note Kim's impact on mainstream fashion is undeniable, leaving her to be a great choice for the collaboration. 
Additionally, fans are happy to see the "Put Your Lighters Up" rapper in a good light, where she had to recently call out EBONY Magazine for "sabotaging" her cover issue with them. 
Celebs Love Telfar
Notably, Telfar has continuously made waves in pop culture, attracting influential celebrities such as Beyoncé, Solange, and Lil Nas X. Grammy-nominated rapper Yung Miami is another notable addition to the 'TELFAR X UGG' campaign.
The Miami rapper, one half of the popular duo City Girls, has been making waves in the music industry, especially with the new release of their album RAW, and now extends her reach into the world of fashion. Additionally, her hit talk show, Caresha Please, recently earned her the accolade of "Best Hip-Hop Platform" at the 2023 BET Hip-Hop Awards.
Morris Chestnut In Chestnut 
The accomplished and charming actor, Morris Chestnut's participation in the campaign adds a unique flair to the collaboration. 
Fans couldn't help but notice the fun coincidence of Chestnut posing in front of chestnut-colored boots and a bowl full of chestnuts. One fan wrote, "Morris Chestnut in chestnut uggs is a little too iconic."
Telfar Clemens, the CEO of Telfar, emphasized the collaborative nature of the campaign. In an interview with ESSENCE Magazine, Clemens explained:
"Back in the day, you were usually assigned a celebrity to deal with. But I chose everyone in this Ugg campaign, and together we put out our own message, on our own terms."
As the release date for the TELFAR X UGG collaboration approaches, fans eagerly await the opportunity to get their hands on the highly anticipated collection. The collection will be available exclusively on Telfar's website starting Nov. 2 at 12 EST. 
Fenty x Puma
The collaboration between Telfar and UGG reflects the ongoing intersection between hip-hop and fashion. Another prominent artist, Rihanna, recently partnered with PUMA for the release of her shoe collection, FENTY X PUMA.