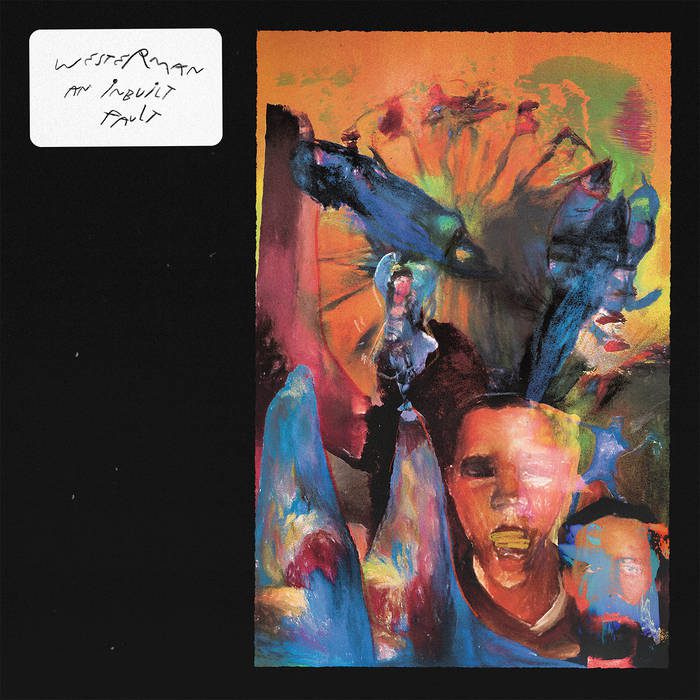 What do acapella Baroque suites, the 1973 Can album Future Days, and the films of Ingmar Bergman and Akira Kurosawa all have in common? According to the London singer-songwriter Westerman, they're the biggest influences on this newest album, the follow-up to 2020's Your Hero Is Not Dead. An Inbuilt Fault exists in a world of idiosyncratic style, where unexpected percussion timbres and startling chord twists push and pull against the comforting lushness of Balearic '80s pop.
That's not to say the album is made of weirdo conceptualism. Yes, song titles such as 'CSI: Petralona' and 'I, Catullus' may sound lofty, and choruses made of lines such as "that feels so ephemeral" immediately mark Westerman's songwriting as wilfully intellectual. But texturally this music feels warm and lush, like the thick humid air of Athens that he now calls his home. The guitars glisten like prime Durutti Column, the atmosphere is warm like peak Peter Gabriel and the mood is intimate and inviting like Kate Bush at her most relaxed. James Krivchenia, drummer of indie darlings Big Thief, worked alongside Westerman, and the detail behind every brush, snap and thwack of percussion is apparent.
All this sonic opulence makes it all the more striking when Westerman delivers his brutally stark, revealing lyrics. If it's not the NSFW hook on 'Idol: Re-Run' that provokes a double-take, it will be the title track's 'are you as afraid as I am?' refrain. An Inbuilt Fault is full of uncomfortable personal moments. Stand-out track 'A Lens Turning' lays bare the crisis of identity at the heart of this album: "I don't know who I am any more/Forgot what I was looking for." Meanwhile 'Take' captures the millennial crisis perfectly in two lines: "I need a home and this isn't a job/And why more records when everything is melting?" – the kind of self-deprecating tragicomic honesty of unflinching self-reflection.
There are moments where Westerman's bedroom pop stylings seem to swell beyond the private and the personal. The title track flirts with David Gray territory, but eschews the everyman cliches of early '00s fare with unpredictable chords and a wordless motif. The album closer 'Pilot Was A Dancer' conjures Radiohead in its march towards grandiosity, a mix of the peculiar and the anthemic. But for the most part, An Inbuilt Fault feels like the work of a singular auteur, pursuing their unique niche.
https://youtu.be/uJhDn1-f344When his 2020 debut Your Hero Is Not Dead was released, two names seemed to continuously be mentioned in comparative terms. The first was Arthur Russell, and there's no escaping that Westerman owes a debt to the cult hero. The trombone flashes and Westerman's own expressively hushed vocal delivery make comparisons inevitable, even when his voice is strong and muscular like the acapella outro of 'I Catullus'. The other figure was Elton John, who named Westerman as a favourite of his, and it's easy to see why – the regal songwriting and AM-radio production harks back to his own 1970s highlights. But An Inbuilt Fault also recalls the David Sylvian of Japan's 'Ghosts' – not so much in sound, but in execution: a strange and curious sonic habitat, with fearless emotional honesty. Westerman has stated this album was born from a period of existential crisis and is the result of demos started during an isolated lockdown spent in Italy – but no inner turmoil has ever sounded so inviting.