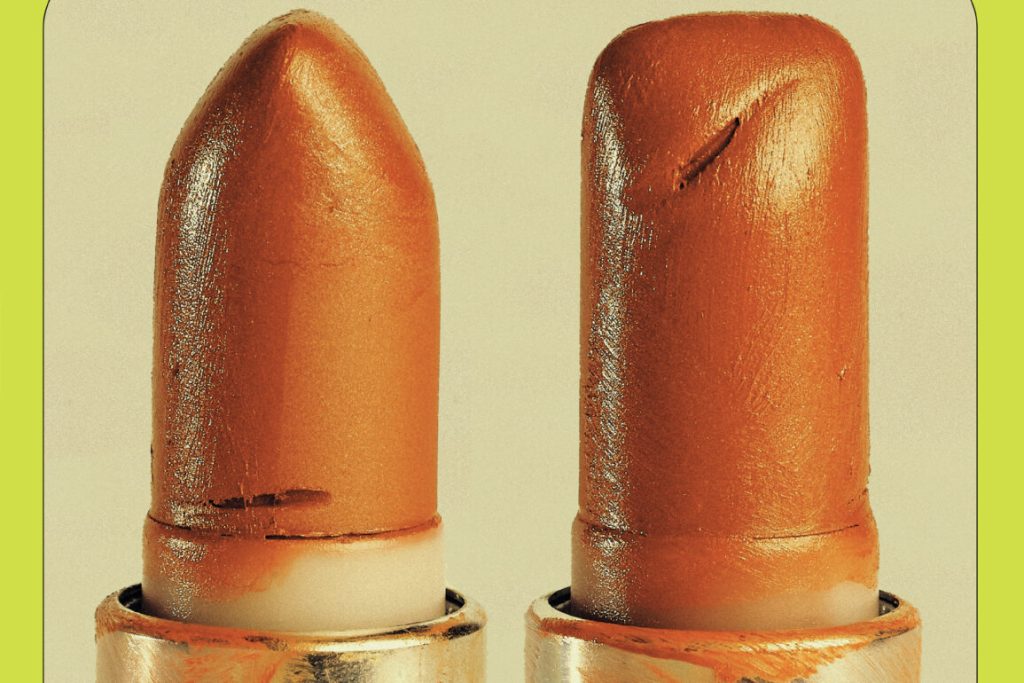 Women in Revolt! (Underground Rebellion in British Music – 1977-1985) is a brand new 14-track compilation, set for release on Music For Nations on 3 November 2023 on neon yellow vinyl and digitally.
The album, which compiles tracks from some of the most trailblazing – and often unsung – women working in UK music between 1977-1985, channels a passion and political voice that is too often overlooked when looking back at this vital time in British culture. 
Created in response to the forthcoming Women in Revolt! exhibition opening at Tate Britain on 8 November 2023 – a long overdue examination of the work of over 130 women artists working in the UK between 1970 to 1990 – the album has been co-compiled by the exhibition's creator Linsey Young, Curator of Contemporary British Art at Tate Britain, and Julie Weir, Head of Music for Nations, and explores the women artists, activists and musicians working outside of the mainstream who were changing the face of British music and inspiring a generation of women to break out of the restrictions placed upon them by patriarchal society.
Linsey Young goes on to say, "I think music is often a gateway drug and it absolutely was for me. I grew up in rural Scotland and accessing music as a teenager – by way of 1.5 hr bus trip to a monthly record fair in Inverness! – was one of the first ways that I started to find a like-minded community, make friends and start to explore books, films, art and left-wing politics. I was also interested in feminist thought so naturally sought out women musicians: bands like The Slits were fairly easy to find but I later worked in a record shop and studied in Glasgow where clubs like Optimo opened the doors to all sorts of experimental work by a wide range of people. The energy and vibrancy of the alternative music that inspired me will be present throughout the whole of the Women in Revolt! exhibition."
This exhibition is the first of its kind – a major survey of feminist art by over 130 women artists working in the UK. It explores how networks of women used radical ideas and rebellious methods to make an invaluable contribution to British culture. Through their creative practices, women's liberation was forged against the backdrop of extreme social, economic and political change. Women in Revolt! brings together a wide variety of mediums including painting, drawing, sculpture, performance, film and photography. It explores and reflects on issues and events such as: the British Women's Liberation movement, the fight for legal changes impacting women, maternal and domestic experiences, punk and independent music, Greenham Common and the peace movement, the visibility of Black and South Asian Women Artists, Section 28 and the AIDs pandemic. The show celebrates the work and lived experiences of a hugely diverse group of women, many who, frequently working outside mainstream art institutions, have largely been left out of artistic narratives. Women in Revolt! presents many of these works for the first time in over 40 years.
The album features several artists included in the Women in Revolt! exhibition: performance artist, musician, author and co-founder of Throbbing Gristle, Cosey Fanni Tutti; photographer, photomontage artist, performance artist and co-founder of Ludus, Linder Sterling; musician, filmmaker and co-founder of The Raincoats, Gina Birch and musician, designer, visual artist and co-founder of X-Ray Spex, Poly Styrene (1957-2011), alongside other important voices from the punk and post-punk scenes, worlds that were closely tied to the British art schools that thrived across the country.
The compilation buzzes with energy, and includes one of Tracey Thorn's first recordings in the band she co-founded in sixth form, the Marine Girls; The Slits' classic 'Typical Girls' (from Cut, their debut studio album that went on to feature in NME, Rolling Stone and Kurt Cobain's Greatest Albums of All Time lists); Birmingham's Au Pairs, celebrated for their frank and forthright songs about sex and equality; the Mo-Dettes, whose members were also associated with the Slits, The Raincoats, Fun Boy Three and The Communards; Scotland's finest Strawberry Switchblade, who feature with an extended mix of their debut single, 'Trees and Flowers'; the often overlooked anarcho-punk of Poison Girls, led by Vi Subversa; the b-side of Girls at Our Best!'s  self-financed debut 7"; The Gymslips, who racked up five John Peel sessions in their short time together; heroine of the UK music press, Vivienne Goldman, whose recent book, Revenge of the She-Punks celebrates the unique perspective of women in punk from its beginnings to the present day; and Essential Logic, who were formed by Lora Logic straight out of art school in '78, and released their second album in 2022.
Within the album, there are celebrations of love, disappointments with love, the unique perspective of women with a newfound way to make themselves heard, and above all, a discovery of self – all delivered with an abundance of style, passion and a complete absence of the navel gazing that some of their male peers were prone to.
With artwork designed by Leah Devine (Witch Fever, The Great Frog, Lush) and a tracklisting to inspire and motivate a whole new generation of women, Women in Revolt! is an essential companion to the Tate Britain exhibition, and a vital document of some of the women that defined an era of seismic change, politically, socially and artistically, and whose voices have lost none of their relevance all these decades later.
Tune in to a specially created playlist curated by Linsey Young and Music For Nations that shows the influence and scope of generations of women artists, activists and pioneers of sound: https://musicfornations.lnk.to/WomenInRevolt/spotify
Pre-order Women in Revolt! https://musicfornations.lnk.to/WomenInRevolt
For more info on Women in Revolt! at Tate Britain:https://www.tate.org.uk/whats-on/tate-britain/women-in-revolt
Women in Revolt! Underground Rebellion in British Music – 1977-1985
Mo-Dettes – White Mice
The Slits – Typical Girls
Poison Girls – Ideologically Unsound
The Gymslips – Dear Marje
X-Ray Spex – Identity
Au Pairs – You
Girls at Our Best! – Warm Girls
Ludus – Sightseeing
The Raincoats – No Side to Fall In
Marine Girls – In Love
Strawberry Switchblade – Trees and Flowers
Essential Logic – Aerosol Burns
Vivenne Goldman – Launderette
Chris & Cosey – October (Love Song)