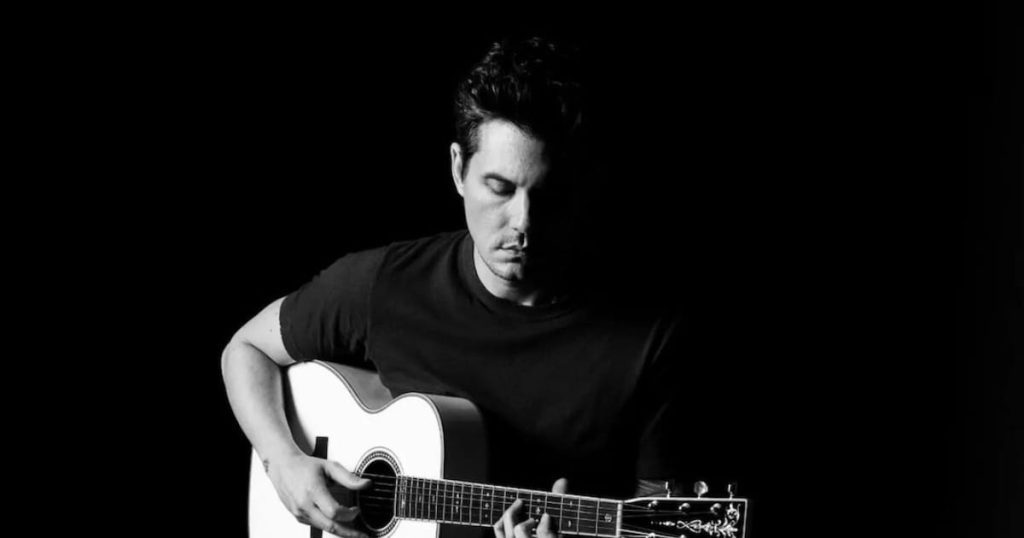 On Wednesday night, John Mayer took his Solo Acoustic tour to the United Center in Chicago. The midweek performance yielded long-awaited moments for fans of the musician's Dead & Company crossover. During his secondary acoustic set, which arrived after a pair of piano tunes, Mayer weaved in and out of originals segued with Grateful Dead debuts, including "Bertha" and "Dark Star." Perhaps the most talked about moment of the night was the placement of "Your Body is a Wonderland" amidst "Dark Star," materializing commentary bred out of Mayer's part in the Dead & Company lineup. 
Prior to the evening specialty segue, Mayer dipped into the first part of the set with a heaping of originals from across his 20-plus-year career, including "Heartbreak Warfare,
"Wild Blue," "Emoji of a Wave," "Queen of California," and "Why Georgia." Mayer added a crowd-rousing rendition of "Who Says" before hitting his stride on a soul-stirring "Waiting on the Day." Next, the artist took a moment to remember his friend–the late Bob Saget–dedicating the Paradise Valley cut, "Badge and Gun," to the comedian. 
Before closing out the first instrumentally segmented part of the night, Mayer added "In The Blood," followed by "In Your Atmosphere," featuring a "Wherever I Go" outro. From there, the musician moved to the piano, performing tender ballads, "You're Gonna Live Forever in Me" and "Changing." Upon his return to acoustic guitar, Mayer went with the Continuum classic, "Stop This Train." Rather than continue with originals, the artist shocked concert-goers with the first licks of the Grateful Dead original "Bertha," a song known to light up the artist when it arrived on setlists during past gigs with the jamband. 
Even before Mayer added the Robert Hunter-penned classic, he acknowledged what was about to happen with an opening commentary, "I'm gonna do this! I'm gonna do this! I'm not gonna set it up, this is going to be the weirdest thing you've ever saw in your life, and I'm proud to do it." Even with instrumentation blooming from his guitar, Mayer said, "I want you to mark it on the setlist. This is technically 'Dark Star.' And I'm going from 'Dark Star' into this next song. Transition." Adding, "I'm about to transition" upon the chord progression into "Your Body is a Wonderland." Upon the instrumental completion of Dead material into the solo tune, Mayer triumphantly, and with a tinge of amusement stemming from the joked-about moment, pronounced, "I did it! I did that!" 
The rumblings of  "Dark Star" projected into a complete run-through of "Your Body in a Wonderland," with an eventual return to "unfinished business," and on a "Dark Star" reprise, which flexed Mayer's guitar prowess, though never conjured lyrics. The artist closed out the acoustic assemblage with "Slow Dancing in a Burning Room" and "The Heart of Life," played on a resonator guitar. "Walt Grace's Submarine Test, January 1967" served as the final tune before Mayer took out the double-neck on "A Face to Call Home" and "Edge of Desire."
To cap the memorable night in The Windy City, Mayer performed "Comfortable" followed by a cover of Tom Petty's "Free Fallin'." After last night's concert, Mayer will take a night away from the stage before resuming his run on October 20 at CFG Arena in Baltimore. Tickets remain on sale and can be purchased here. 
Scroll down to view the Wednesday setlist, and watch fan-shot videos from the Grateful Dead debuts. 
John Mayer 
United Center – Chicago 
Oct. 18, 2023 
Set: [Acoustic] Heartbreak Warfare, Wild Blue, Emoji of a Wave, Queen of California, Why Georgia, Who Says, Waitin' on the Day, Badge and Gun (Dedicated to Bob Saget), In the Blood, In Your Atmosphere+ [Piano] You're Gonna Live Forever in Me, Changing [Acoustic] Stop This Train, Bertha&, The Age of Worry, Dark Star& > Your Body Is a Wonderland > Dark Star, Slow Dancing in a Burning Room, The Heart of Life, Walt Grace's Submarine Test, January 1967 [Double-Neck Acoustic] A Face to Call Home, Edge of Desire
Enc.: Comfortable, Free Fallin' (Tom Petty) 
Notes:
+ "Whenever I Go" outro
& Debut, first time played