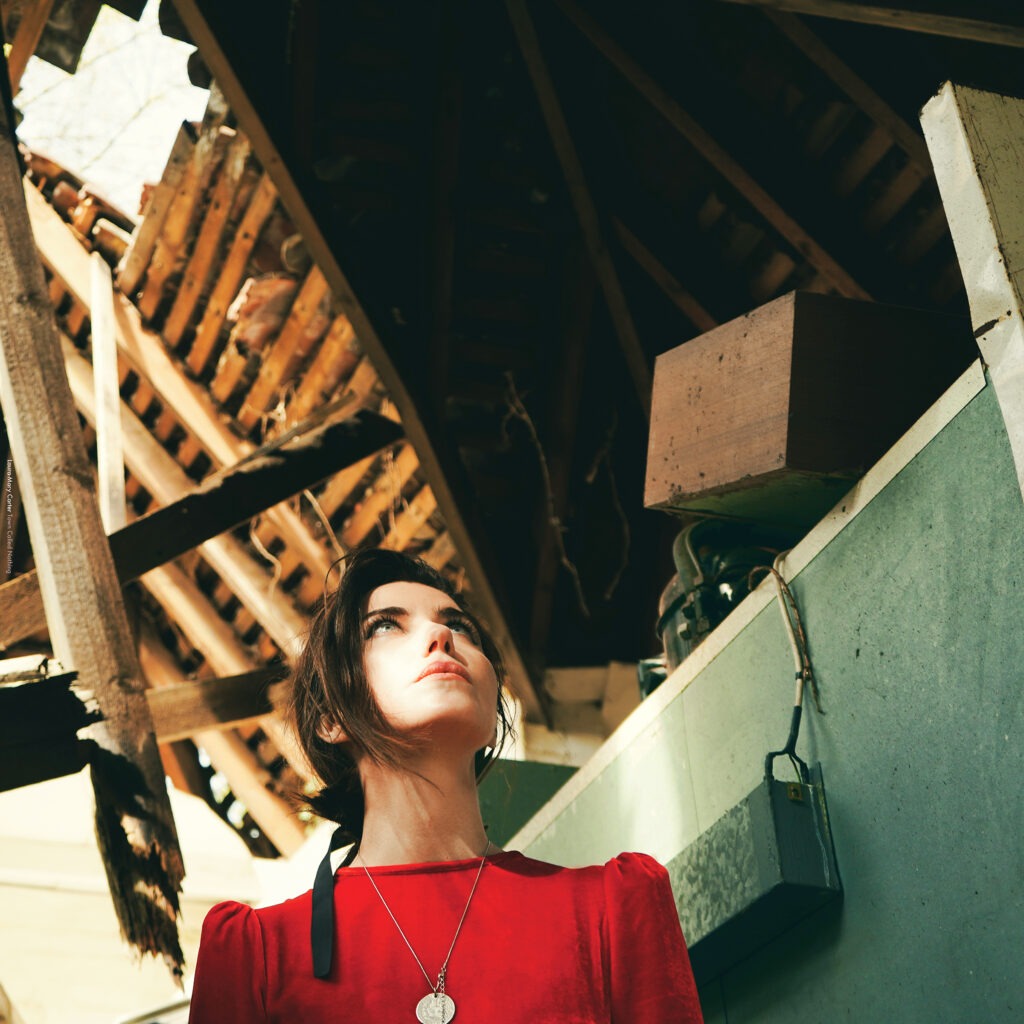 Laura-Mary Carter is one half of the Brighton indie-duo Blood Red Shoes. Alongside Steven Ansell in Blood Red Shoes, Carter has released five full-length albums plus several EPs and singles in the band's recording career that stretches back more than 16 years. But now the singer, guitarist and songwriter is set to release her debut solo mini-album, Town Called Nothing. The new, six-track record which will be out on the 3rd of December 2021 can be pre-ordered HERE.
Town Called Nothing was written in between tours at various sublets and studios in the UK and Los Angeles.
Speaking about her debut solo offering Laura-Mary Carter says "I found a beat-up acoustic guitar and without thinking about it songs just started to come to me. The idea of writing on an acoustic guitar was new to me, I'd always written songs for my band which has a very heavy disposition. I realised that writing in this intimate way exposed my voice and changed the way I was writing and singing lyrics."

Town Called Nothing was produced by Ed Harcourt at RAK studios, UK, who also played bass and piano on the forthcoming record alongside Jorma Vik (The Bronx, Eagles Of Death Metal) on drums.
Looking ahead to the release of Town Called Nothing, Laura-Mary Carter has just shared the wonderful title track from the upcoming album.