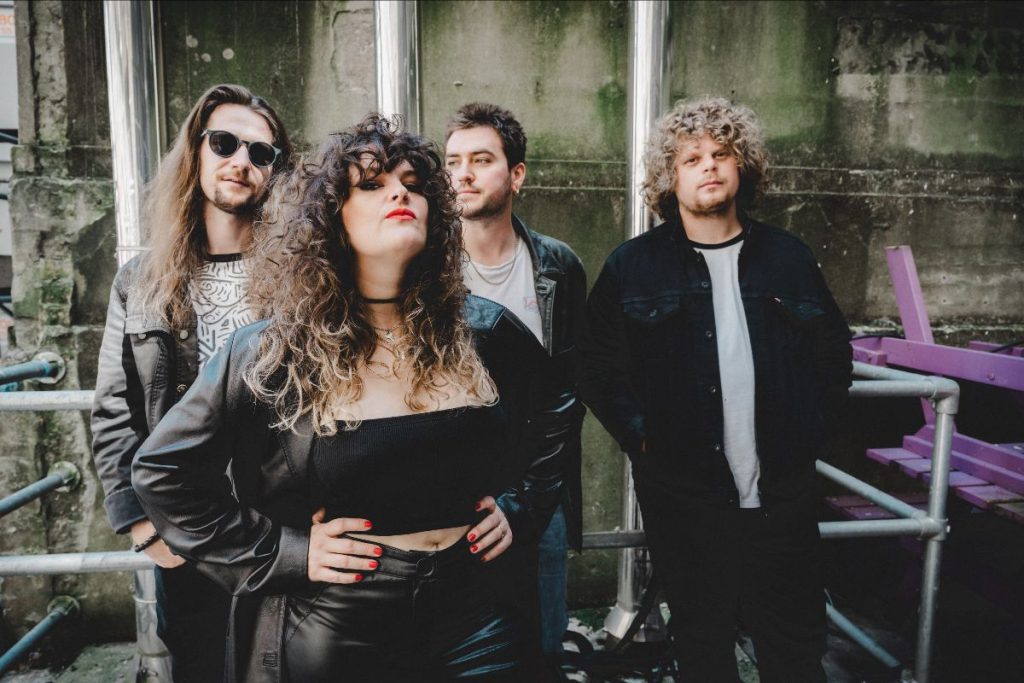 Bristol-based rock outfit Little Thief return with a high energy cinematic video for their recent single 'Geronimo', created by videographer and designer Jamie Panton. Anthemic and bursting at the seams with intricate sonic layers and soaring blasts of 'Geronimo' this is made to be sung in unison and is bound to be a fan favourite. Formed in 2015 by long-time collaborators Charlie Fitzgerald and Rhii Williams, Little Thief have created their own, unmistakable brand of raw, gritty and soulful alternative rock.
Their new single Geronimo was written about camaraderie in the face of adversity, inspired by old war films and team sports. The addictively frenetic new single combines thunderous drums, groove-laden basslines and sing-along anthemic choruses out just in time for the festival season.
Vocalist and lyricist Charlie Fitzgerald said, "People do incredible things when up against it and true colours often show when everything falls apart. For me, it signifies sticking together through good times and bad.
We spent a few days in the basement of our place on Albany road in Bristol working together on a bunch of new tracks and Geronimo came from that batch. It was one of the first tunes where the music came first and the lyrics followed. I really enjoyed writing the words for this as they are a bit cheesy, fun and simple with a very repetitive nature. We had the demo banging around for ages and really enjoyed playing it live."
Watch here:
They've previously played live sets at Glastonbury, Shambala and Liverpool Sound City Festivals, and the 2021 release of their debut album 'Under The Patio' was recorded with Stew Jackson (Massive Attack) 2022 saw the announcement of Fitzgerald's and Williams' engagement, swiftly followed by a UK-wide tour and in true Little Thief fashion, book ended by a hometown headline show-turned raucous engagement party.  2023 saw an action packed summer of festivals including Isle of Wight, the Chai Wallahs stage at Kendal Calling, Greenman and Shambala festivals, with a UK tour following in October 2023.
Follow Little Thief here:
Website: https://littlethief.bandcamp.com/
Facebook: https://www.facebook.com/littlethiefmusic/
Twitter: https://twitter.com/_littlethief
Instagram: https://www.instagram.com/littlethiefband/