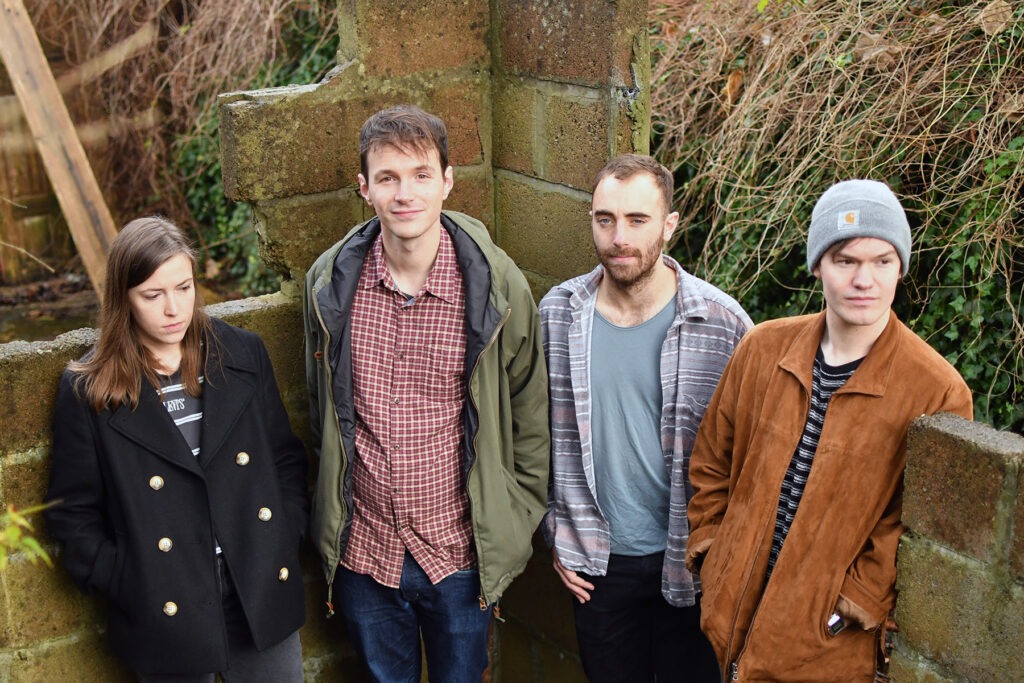 Cardiff-based Big Thing returned last month with dual-pronged double A-sided single 'Say When' and 'Eye To Eye' released via Popty-Ping.
Today we premiere the accompanying video for 'Say When' it's a fun, microwaved band animation, watch it below.
'Say When' shows frontwoman Jennie Morris offering typically powerful delivery, level parts tenderness and vitriol. This singalong melody skids above a zippy riff and giddy garage band percussion.
Both tracks build on the scuzzy, jangly dream-pop melodics of recent singles 'Spin', 'Freaking Out' and 'Longbeach'; intricately layered guitar, thoughtful lyricism and a tight, symbiotic engine room of bass and percussion. Flexing their versatility, guitarist Daniel Lewis takes primary vocal duties on Eye To Eye.
Almost a decade ago, Jen Morris began her musical life in Swansea band, The Adelines. After a single on Kissibility and an appearance at T In The Park, the band fizzled out and Jen moved to Cardiff. Winter Coat were formed by Jen and Jonny in 2014. Dan joined the band, and
when Matt joined to complete the current lineup, they changed their name to Big Thing.
Say When / Eye To Eye is available on a limited edition surf blue 7" record that comes with a download code and is also available on all digital platforms.
Available to order from https://popty-ping-records.bandcamp.com