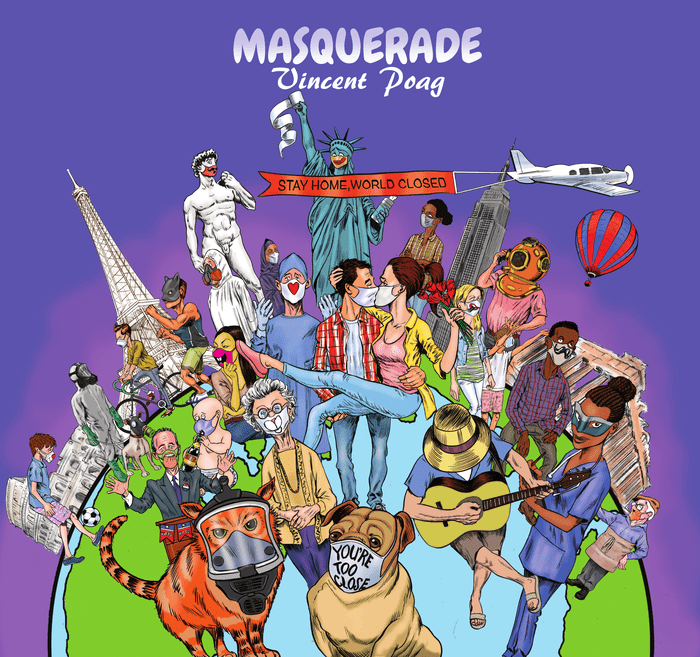 Vincent Poag, a New York City-based singer-songwriter, has released Masquerade, a collection of 12 timeless songs that includes the vivid hit "Barcelona." Vincent Poag grew up in the Long Island town of Massapequa around the Broadway musical era, having been born in the 1950s. Poag saw performers like Frank Sinatra and Elvis Presley give way to a new type of musician, the singer/songwriter, when he was a teenager. "Many great artists have influenced me, but Bob Dylan was my inspiration," Vincent Poag says. When Poag was eight years old, he received his first guitar and began performing and writing his own songs.
"Barcelona" is a fun track with vivid guitar strokes, where "In The Jungle" takes a drastic turn towards jazz-like sounds. The track "America" starts off with a lush piano entry that focuses on his vocals. Every track holds a different approach to his artistic demeanor, giving a colorful taste to his fans. From the calm to the upbeat, the album is the perfect representation of his versatility.
Follow Vincent Poag on Instagram.