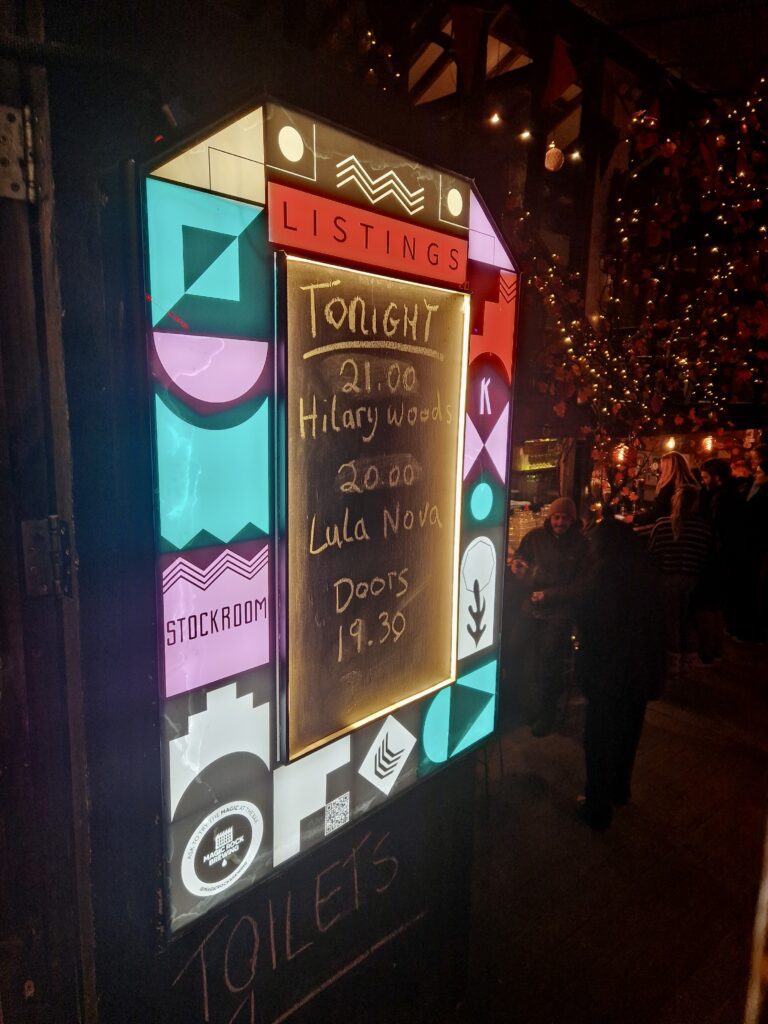 Fresh from having played two headline shows in her home city of Dublin, Hilary Woods has crossed the Irish Sea to Liverpool as she continues on her European tour. This extensive tour comprises 23 dates in total and will see the former JJ72 bassist and now an artist in her very own right visit France, Switzerland, Italy, Germany, Poland, Lithuania, and Latvia before ending this mammoth trip just six days before Christmas in Tallinn on the shore of the Gulf of Finland of the Baltic Sea. 
The tour is in support of Hilary Woods' third full-length record, Acts of Light which will be released this coming Friday 3rd November via Sacred Bones. We got an early taste of the album back in September when the first single to be taken from it, 'Where The Bough Has Broken' made an appearance in our regular Tracks of the Week feature. Described there as being "as expressive as it is moving" it tantalisingly set the scene for this evening's performance. 
The dimly lit, atmospherically charged, and hugely intimate surroundings of the Kazimier Stockroom provide the perfect surroundings in which to wholly immerse yourself in the Hilary Woods' audiovisual experience. Crouched over her electronic console, Woods is joined on stage by Gabriel Ferrandini, the US-born percussionist of Portuguese, Mozambican, Brazilian and Italian descent and true citizen of the world. 
Together the two musicians approach material from Acts of Light, first with an element of caution before putting their collective shoulder to the record's wheel as they gather creative momentum. The volcanic sound they produce – a welter of experimental electronics, pre-recorded cello and drone, pinioned by the resonant tattoo of Ferrandini's bass drum and crashing cymbals – is accompanied by a series of monochrome images projected onto the screen behind them.  The images themselves are derived from Hilary Woods' own 16mm and 8mm hand processed film footage juxtaposed with treasures unearthed from The National Folklore Collection Digital Library plus material from the archives of her home country's public service broadcaster, Raidió Teilifís Éireann.  This arresting and often quietly disturbing combination of sound and vision affirms the filmic quality of Hilary Woods' music. It is dark, dramatic, intense, and in possession of a strange disorientation that constantly lurks just beneath the surface.
Hilary Woods then moves to the rear of the stage and picks up her guitar before stepping back in time to 2018 and her debut album, Colt. She first breathes new texture and life into 'Kith' from that record – her voice sounding like an illusory Hope Sandoval trapped in an echo chamber – before trading in her guitar for the keyboard and delivering an impeccably melancholic 'Inhaler' and with it bringing to a beautiful close a truly absorbing, mesmerising concert.
Photo: Simon Godley