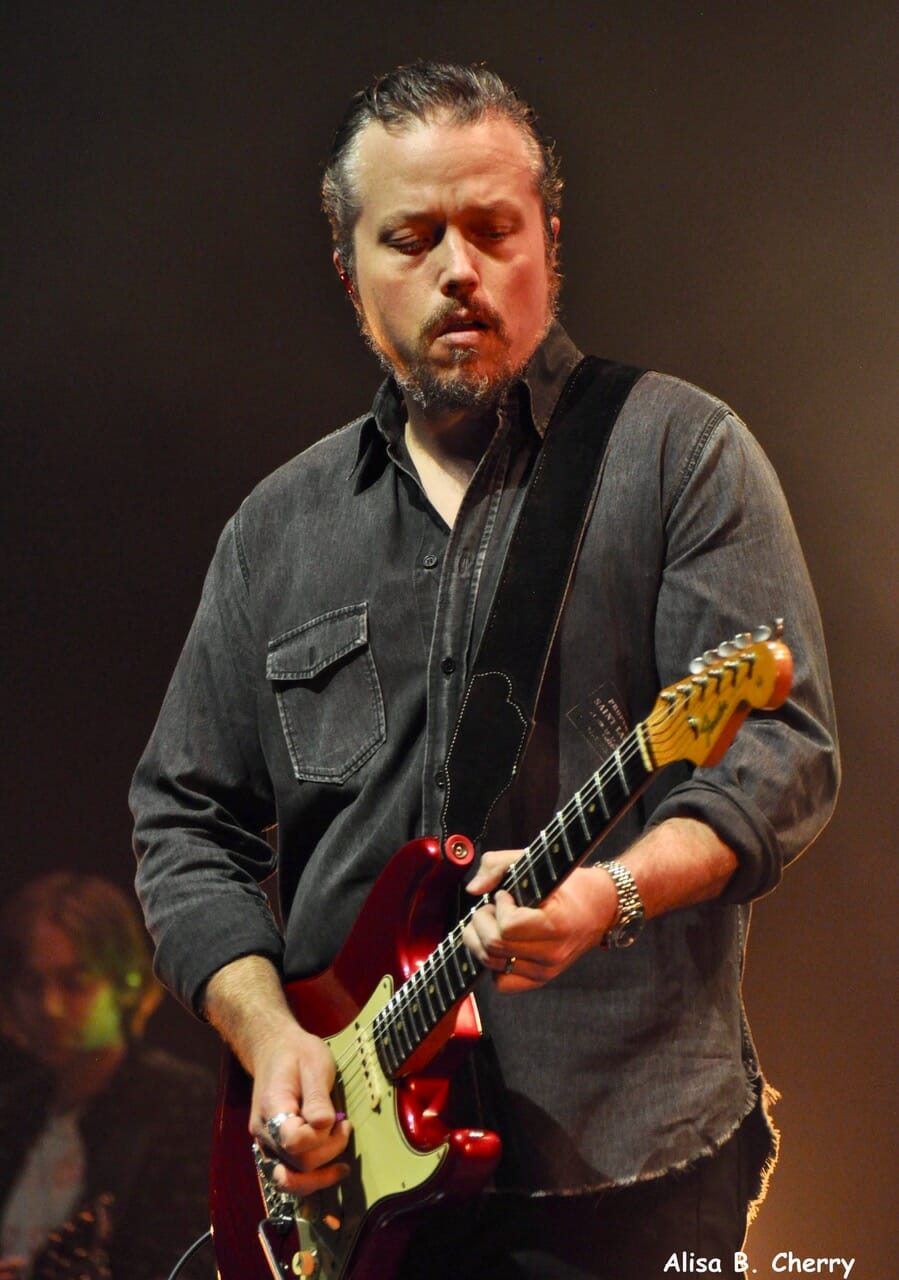 Photo by Alisa B. Cherry***Jason Isbell and the 400 Unit may be the best working outfit this country has to offer. Why? The answer's simple. It's all about great song and creating a tone and temperament that nails the sentiment straight away. They never miss an opportunity to do so, and over the course of the more than two hours they played the stage at Knoxville's hallowed and historic 96 year-old old Tennessee Theatre during the second evening of a two-night engagement, they thoroughly engaged the audience while digging deep into their repertoire.They have a lot of sturdy material to choose from, and while they could have plied the familiarity factor (their latest album, Georgia Blue, relies entirely on classic covers), they touched on that set only sparingly. Drivin N Cryin's "Honeysuckle Blue" seemed an obvious choice due to the fact that guitarist and back-up singer Sadler Vaden was formerly with that outfit, and indeed, the urgency and intensity given that particular number showed it to be a tasteful choice. Mostly though, the group — Isbell, Vaden, bassist Jimbo Hart, keyboardist Derry Deborja and drummer Chad Gamble — culled material from their back catalog, a wise decision choice given that they have any number of their own classics to choose from.Happily then, the band plays those songs exactly the way as one would hope, accentuating the wrenching sentiment imbued in each. The emphatic emotions that resonate within songs such as "Vampires," "Decoration Day," "Be Afraid," and "Cover Me Up" boasts palatable appeal, given that the ache is not only intense, but effectively conveyed. And with the band fleshing out every note and nuance to the greatest degree, the effect was all the more formidable. Each of the players is ably adept in verve and veracity, contributing to arrangements that seem to soar straight to the stratosphere. It's an anthemic approach, flush with a driving delivery. That's especially apparent when Isbell and Vaden take turns sharing the leads, even as Hart and Gamble churn out the relentless rhythms.
To his credit, Isbell retains a humble presence even at center stage, repeatedly thanking the crowd for showing appreciation and sharing the southern sincerity that's so central to his Alabama origins. When he sang his signature song, "Last of My Kind," the emotion was palatable and the sentiment sincere. So too when the aforementioned "Cover Me Up" found him reflecting on his struggles with sobriety, it's evident that he lived each line:
"What I needed was moreTried to shoot out the sunThe days when we raged, we flew off the pageSuch damage was doneBut I made it through, 'cause somebody knewI was meant for someone"
That's clearly true. What's more, Isbell was meant to make the kind of music that transcends the divide between audience and entertainer. More than a concert, it could have been considered a communion.