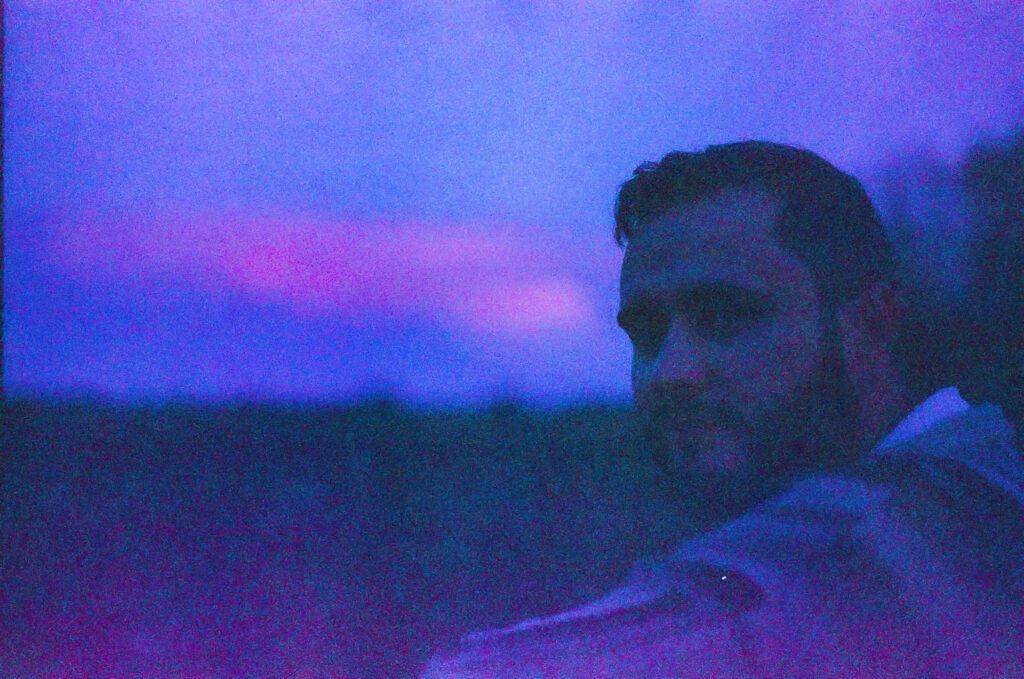 Like Rivers is the debut EP by London-based cellist, singer and composer George Cooke under his artist moniker August Cooke,  out today on his label Poets Studio, we are premiering the entire release below. The EP features the haunting 'Shed With Me' (June 2023) which was included on the prestigious Jazz UK playlist on Spotify alongside many of the other hot names on the UK nu jazz scene. With elliptical melodies swirling around the pitter patter of percussion and atmospheric swells, it's an evocative concoction.
The lead single 'FLYING SWIMMING DREDGING', released in May 2023, received plaudits from across the blogosphere and multiple radio plays including a spin from Deb Grant and Tom Ravenscroft on the New Music Fix show on BBC 6Music. The EP is completed with two brand new, unreleased tracks 'Like Rivers' and 'Family Portrait.'
EP opener FLYING SWIMMING DREDGING is built around Cooke's keening, masterful cello lines and crescendos with full choir courtesy of the pupils of the West London Free School. 'Shed With Me' imagines the shedding of skin – the thing that separates us, carries our wounds – as a remedy to social isolation. Cooke foregoes the cello of FLYING, adopting a more conventional 'band' sound with the intimate vocal delivery at odds with edgy guitar and drums. EP title track Like Rivers is indebted to time spent with Hindustani music and is a psychedelic meditation on lost love and 'Family Portrait' takes the metaphor of a painting in which the figures bleed into one another to express the creative act of living in community. The lush, hymnal dream-world of the EP covers jazz, pop, classical and an ambient liminal space that goes beyond lazy genre bracketing and will resonate with fans of mavericks such as Arthur Russell, Peter Broderick and Sufjan Stevens as well as having a voice and identity all of its own.
Cooke was trained as a cellist and completed his undergraduate degree in music at St Peter's College, Oxford University in 2013. In 2015 he completed a post-graduate degree in Musical Performance from the Royal College of Music. Alongside this formal training he formed and toured with his band Marvellous Medicine. He was mentored by luminaries including Philip Sheppard (music director for London 2012) and Zoe Martlew (BBC Maestro) as well as collaborating with Hindustani musicians Anuraag Dhoundeyal and Deepa Nair Rasiya and tutelage in Kolkata with his sarangi-playing ustad, Sarwar Hussain. As well as being a showcase for Cooke's exquisite compositional and instrumental talent, the EP also features masterful contributions from Mumbai-based multi-instrumentalist Shirish Malhotra (Zakir Hussain, Symphony Orchestra of India), who adds clarinet, saxophones and duduk. The EP was produced by Felix Higginbottom (Low Island) and mixed by Tom Archer (Little Simz).