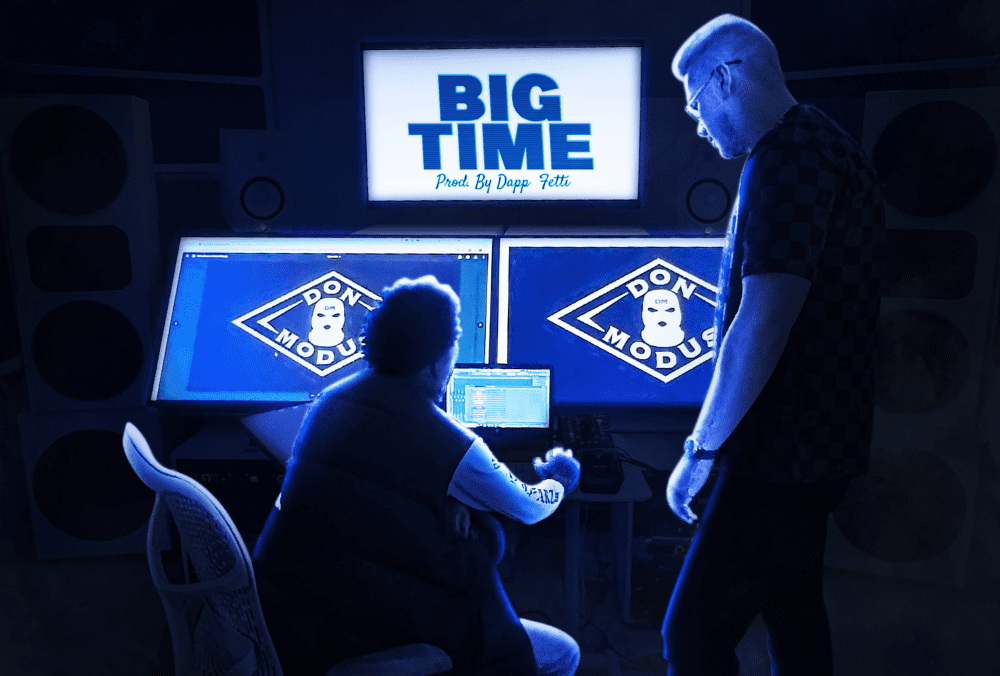 Don Modus, the skilled young Hip Hop artist hailing from New York, has released another hit titled "Big Time." Following the success of his previous track, "East 2 West," a joint effort with San Diego artist Iz Sosa, the single is produced by Dapp Fetti and is accompanied by a music video filmed in Atlanta.
Modus attributes the success of "Big Time" to his remarkable partnership with Dapp Fetti, whom he regards as an unparalleled team player. The producer and rapper collaborate seamlessly, with Fetti crafting the beats and Don managing the audio engineering, resulting in an unbeatable duo.
The Hip Hop artist also expresses his admiration for Fetti's exceptional use of the Memphis sample, which adds a distinctive flavor to the track. To further elevate the song's impact, they incorporate a gross beat to slice and dice the single, making it stand out from others songs in the genre.
In "Big Time," Modus flaunts an infectious flow, effortlessly rapping: "Coming off the top, my flow raw like I'm Pablo/ trapper and a rapper, women say they love the combo/ Calling me a Angel while my opps yell out diablo' Chip up on my shoulder but I swear this ain't no nacho/Money over hoes yea you know I rep the motto/ Show you how it goes, choose my bro before a thot yo/ All about the family like my last name soprano/ Every move I make, modus gang came with the follow."
Don is rapidly gaining ground in the fiercely competitive world of Hip Hop. His recent releases, including "Big Time," showcase his ability to deliver fiery verses while strategically building a foundation for a successful career. Modus is devoted to honing his craft and pushing boundaries, while introducing sick beats and sharing relatable songs.
Watch the official music video for "Big Time" here:
Listen to "Big Time" on Spotify: