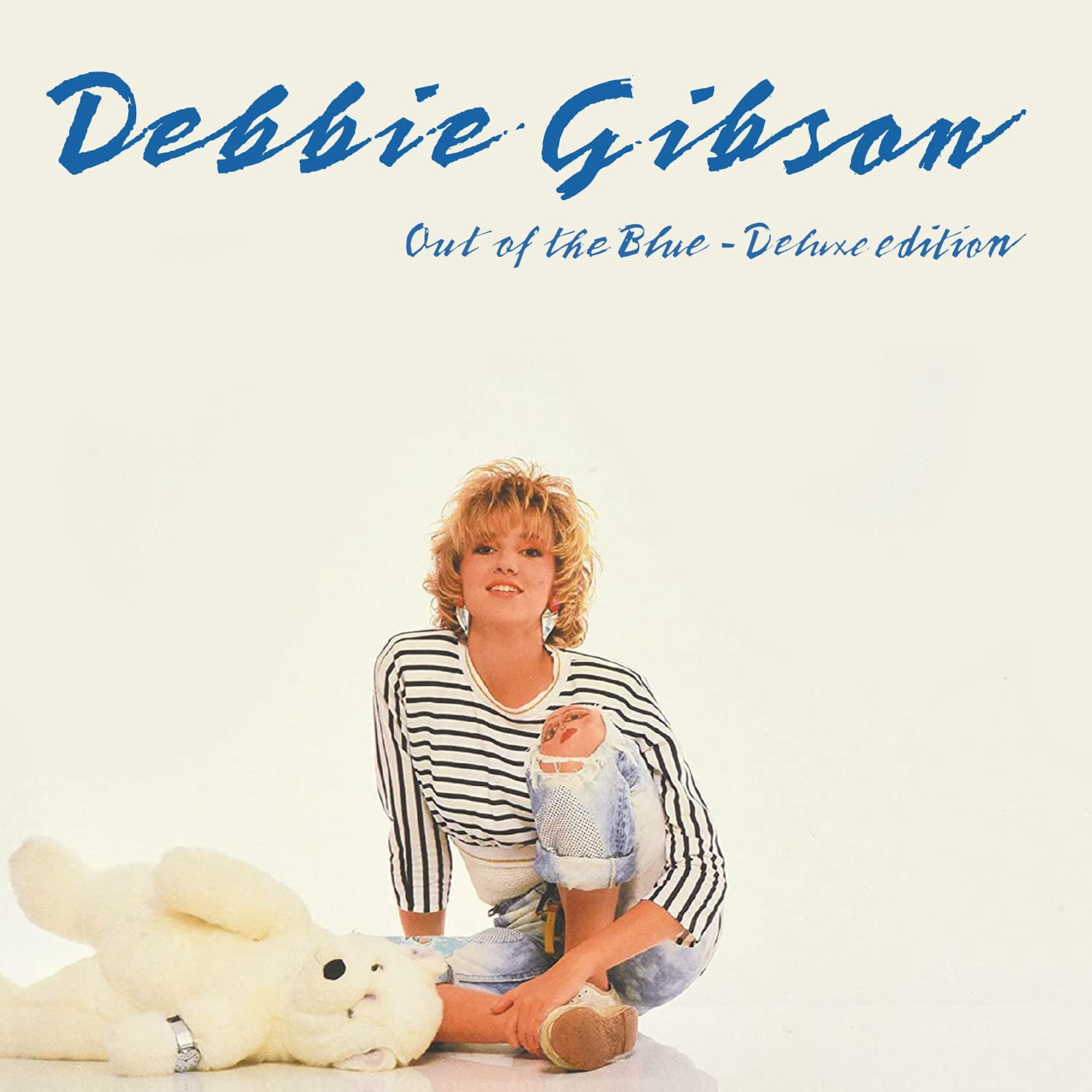 Singer-songwriter, Debbie Gibson became known worldwide in 1987 with the release of her debut album Out of the Blue, and almost 35 years later will see its re-release by Cherry Red. Originally a 10 track pop album, it has morphed into a 50 track 4 disc CD/DVD issue and is the first in a series of the artist's 3 biggest selling albums to receive this treatment. Brooklyn-born teen-sensation Gibson wrote and produced the album along with her producer Freddie Zarr. Famously, this was a process that took just 4 weeks and her debut single 'Only In My Dreams', a number trailed previously, found its way into Billboard's Hot 100 in the summer of 1987.
The album leads from its title track, a number that echoes the pop of its day. A production that benefits from the layering of musical components, creating a rich resonance. To say this is like eating treacle off the spoon wouldn't be far off, complete with beep bass and high tones. Across this set of 4 discs, there are a further 3 mixes, many of which are new-to-CD, along with 2 videos. I have to say that listening with the benefit of time, it's Robbie Nevil's 'C'est La Vie' that comes to mind, released just a year earlier. Considering it was perhaps a case of a similar tempo and musical production being at hand, rather than anything else, it's not a bad similarity to have drawn.
'Staying Together' follows and unlike the previous number, wreaked of schmaltz, that is so sickly sweet. With the vocal "You can't go boy, we've been over it a hundred times, but this one's different. This time I'm not asking what you think, I'm telling you. We're staying together…", I'm sure you would agree this is just stomach-turning. A number that leans heavily on the teen-pop market, which was of its day and doesn't travel well. This is a track described as a "lead number" and has had further mixes included, many of which, like the former, are new-to-CD. The best of these is the Dub Version, which gratefully removes much of the lyric.
'Only In My Dreams' follows and was again a track that found its way into the Billboard Hot 100. Certainly containing less saccharine than its predecessor, this was a number that was easier to consume and reached number 11 in the UK. The album's compilers knew they were onto something working on this when the first 4 tracks on the album were released as singles. The next of these was 'Foolish Beat', which with its saxophone accompaniment was a more palatable number and with a nod to artist Kenny G. This only has one instrumental added, maybe due to its sentimental content.
The number I remember this artist for most has to be the second single off the album 'Shake Your Love'. Maybe it was because of its jaunty title, or upbeat tone, but this again has remixed content available. Along with video and live workings, it is a track where producers went to town reworking the tune. I can find historically 11 versions available, with 7 of those found here. I think the most inventive of these being 'Shake The House Version', where vocal has been almost totally removed, but I have to give a mention to the 'Vocal/Bassapella' version, with its very Jan Hammer synth strings in use.
Debbie Gibson is obviously a very skilled artist, who carved a niche in not just the late 80s. She released 10 albums, the latest of these being 'The Body Remembers' in August of this year and is noted as being both a singer-songwriter, pianist, record producer, and actress. She is someone whom, at 51, sees her career still going strong.