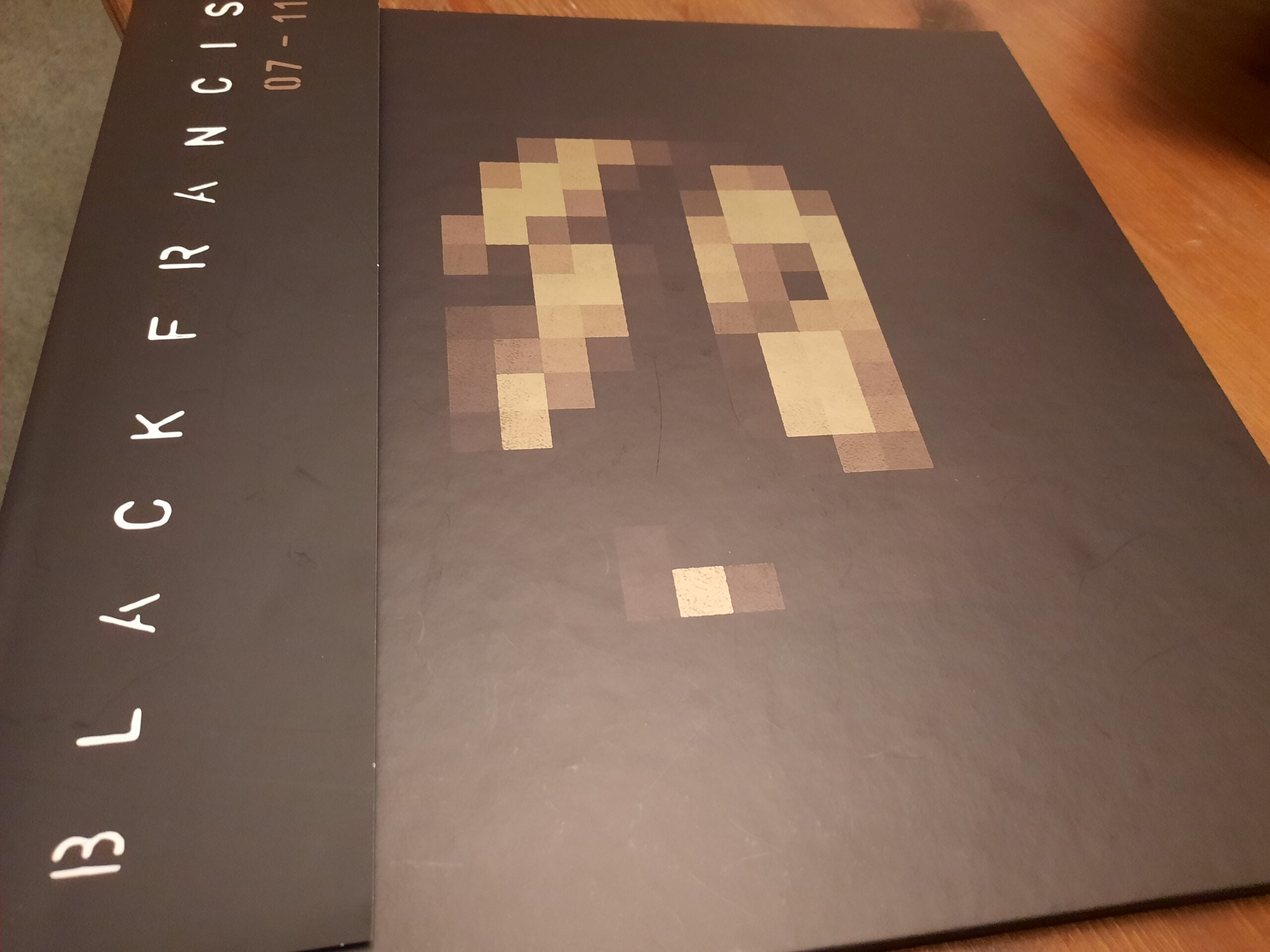 The period between 2007 and 2011 proved to be a real purple patch in the career of the inimitable Pixies frontman. It's an absolute treasure trove of riches really, arguably including some of the best releases since his band's original split in the early nineties.
I've already covered the excellent Bluefinger and Live At The Hotel Utah Saloon when they were unleashed on vinyl earlier this year, so I hope you'll forgive me for diving straight in with Sv n F ng rs.
This was the second record released after reverting to his Pixies moniker, following a string of albums under the Frank Black banner, mostly with The Catholics backing him. Bluefinger and Sv n F ng rs though, feel altogether more like they came from the same mind that wrote the likes of 'Mr. Grieves' and 'Monkey Gone To Heaven', which was, perhaps, the reason for such a transgression.
Sv n F ng rs is unbridled genius, playful, short and frantic. It might even be the best album (technically a mini-album) in the great man's solo canon. Loosely based on the theme of a demigod (Cú Chulainn of Eire supposedly had seven fingers on each hand and foot), the seven songs encompassed within are an absolute blast, beginning with 'The Seus' which seems to model itself on Eminem circa 1999 in its verses and 10cc in its refrain! The title track is simply a glorious couple of minutes of pent up Pixies energy and by the time you get to 'When They Come To Murder Me', we've barely even had 20 minutes to get a grip on it, but frankly, the songs are such fun that they barely even feel like five minutes have passed!
2010's Nonstoperotik was an altogether more experimental record. It doesn't really sound hugely like anything else in the Black Francis catalogue. I mean, don't get me wrong, he hasn't suddenly made a techno or dubstep album or anything like that, but it's apparent from the opener 'Lake Of Sin' that classic heavy rock is going to play a part, yet that thought is immediately scuppered by 'O My Tidy Sum' which has more in common with The Blue Nile or Talk Talk than it does with, say, Black Sabbath. And then 'Rabbits' is a pure folk-rock ballad. Nonstoperotik is not an album that wishes to be pigeonholed! That said, there is definitely a retro feel to this long-player, whether it's the garage punk of 'Six Legged Man' or the virtual jazz of 'Wild Son' but it's certainly another winner, and comes with 4 bonus tracks – 'Lost Mi Love', 'Taint No Use', 'Rocket USA' and 'The Grindsman', the latter track a fascinatingly moody one worthy of particular note.
The Golem, by comparison, written in 2008 and performed at the San Francisco Film Festival as a modern soundtrack to the 1920 film The Golem: How He Came Into The World, reveals itself more slowly through multiple listens. It's harder to comment on this, as the soundtrack was made to fit the narrative of the movie, which I haven't seen, but 'Makanujo' is a joyous nod to glam rock, 'The Flower Song' is as pretty a ballad as you're ever like to hear from Francis, and 'Astaroth' is the sound of a genius at work, almost like Bowie in his Young Americans period. Much of the rest of The Golem recalls his work as Frank Black and The Catholics, but it's those seventies influenced numbers that provide the strongest moments here.
Paley & Francis, released in 2011, incorporates a woozy, jazzy honky-tonk into proceedings, Brooklyn songwriter Reid Paley sharing vocal duties with the Pixies man. Paley's timbre is more deep and husky, the pair complementing each other well. The whole thing was written and recorded in two days, throwing up the odd gem here and there like the Paley led 'Ugly Life' with its irresistible sway or the lovely 'Crescent Moon', but occasionally it does feel a little rushed. No matter, it's still a worthy addition to our hero's catalogue.
This is a 7 CD set presented in a vinyl boxset style, so you get the convenience AND the proper sized artwork/booklet, which is fantastic, given how the CD format has seemingly fallen out of favour of late, through no fault of its own.
The remaining two discs are the extra tracks compilation Abbabubba – whose title number opens the record a little like the Broken Family Band. It's a real mish-mash of a set and personally, I love its 'don't give a shit' attitude, as Francis himself alludes to in the sleeve notes, although I sure as heck wouldn't advise using it as an introductory piece to anyone unfamiliar with his work! – and the scintillating Live In Nijmegen, where, again Francis puts it better than I could, saying "Every once in a while, the sound person or whoever manages to get a decent live recording in and sometimes they luck out and the band plays pretty good, too. This is one of those nights."
All in all, this is just a fantastic set by one of the greatest artists of our generation.
Black Francis 07-11 is out now via Edsel.