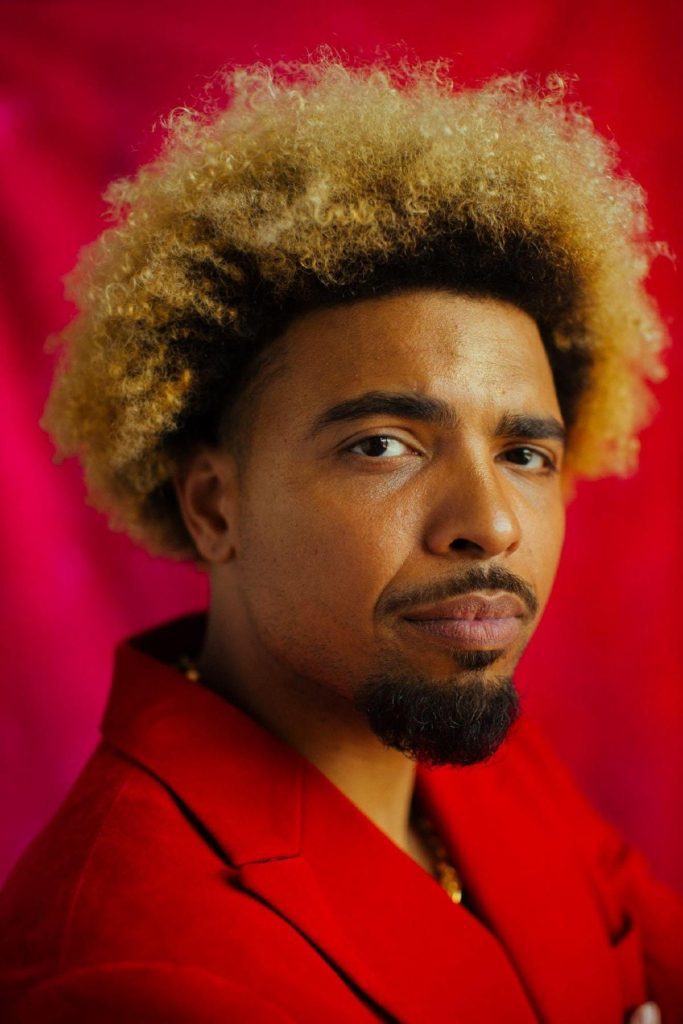 Photo by Emmanuel Afolabi
Today, rising soul artist Devon Gilfillian released the official music video for the title track of his sophomore studio album, Love You Anyway. The project, which was released via Fantasy in April, is lush with calls to action propelled by the artist's warm and resonant voice.
"I hope [Love You Anyway] gets out to everybody, and I hope it helps people to want to speak to each other with love, respect and humanity," Gilfillian said to Relix ahead of the offering's release.
The new video opens with the question, "What changes do you want to see in the world?" written across the frame before Gilfillian dives into the song, opening up a conversation with melodic warmth, in hopes of acceptance and healing.
"My dream is for this song to bring all communities together to have a conversation," Gilfillian added in a press release. "There's so much hate in this world that we could lessen just truly getting to know each other. I know it may be idealistic, but I hope this song brings some change and light to the world." 
Notably, Gilfillian recently released a version of the track featuring indie singer-songwriter Sammy Rae. Read more "Love You Anyway" featuring Sammy Rae & The Friends here.
Gilfillian is currently on his The Love You Anyway Tour across the country. The celebrations in support of the album kicked off last month and included a special hometown performance at Philadelphia's Brooklyn Bowl. He has a string of dates on the West Coast through the end of the month, including an evening at the Troubadour in Los Angeles on Oct. 27, before wrapping up on Oct. 28 in Phoenix. From there, he'll begin a run of dates in support of My Morning Jacket starting on Nov. 3 through Nov. 11.
Tickets for the tour are on sale now. Learn more and find tickets here.
Watch the video for "Love You Anyway" below.
Devon Gilfillian – Love You Anyway Tour Dates:
OCT 18 – Boise, ID – 9th St. Paralle
OCT 19 – Portland, OR – Polaris Hall 
OCT 21 – Seattle, WA – Tractor Tavern
OCT 24 – Healdsburg, CA – Little Saint 
OCT 25 – San Francisco, CA – Cafe du Nord 
OCT 27 – Los Angeles, CA – Troubadour 
OCT 28 – Phoenix, AZ – Valley Bar
NOV 03 – Atlanta, GA – Fox Theatre (supporting My Morning Jacket)
NOV 04 – Atlanta, GA – Fox Theatre (supporting My Morning Jacket)
NOV 07 – St. Louis, MO – Stifel Theatre (supporting My Morning Jacket)
NOV 09 – Chicago, IL – The Chicago Theatre (supporting My Morning Jacket)
NOV 10 – Chicago, IL – The Chicago Theatre (supporting My Morning Jacket)
NOV 11 – Chicago, IL – The Chicago Theatre (supporting My Morning Jacket)
DEC 31 – Nashville, TN – Eastside Bowl