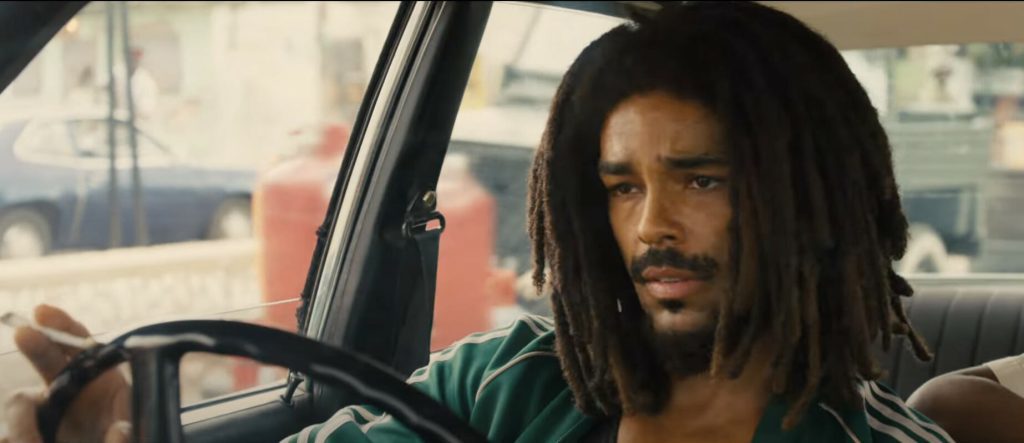 Reinaldo Marcus Green, the director of King Richard, is releasing an exciting new biopic about the iconic reggae legend Bob Marley. Titled Bob Marley: One Love, the film's first trailer has been released, showcasing Kingsley Ben-Adir's remarkable transformation into the titular role. Ben-Adir, who learned to play the guitar for the movie, delivers a captivating performance as Marley.
Bob Marley: One Love delves into the early years and the meteoric rise of Bob Marley's music career. The story also explores a significant event in Marley's life—the assassination attempt on his life in 1976, followed by his triumphant live performance just two days later at the Smile Jamaica Concert. The film primarily focuses on the aftermath of the assassination attempt as Marley prepares to make a powerful return to his homeland, Jamaica, in 1978 for the One Love Peace Concert.
Joining Ben-Adir in the cast is the talented Lashana Lynch, known for her role in the James Bond film No Time to Die, portraying Marley's wife, Rita. James Norton takes on the role of Mick Jagger, the legendary frontman of The Rolling Stones. The film also features an ensemble cast, including Tosin Cole, Anthony Welsh, Michael Gandolfini, Umi Myers, and Nadine Marshall.
The screenplay for Bob Marley: One Love was co-written by Reinaldo Marcus Green and Zach Baylin, who previously contributed to the Oscar-nominated film, the aforementioned King Richard. Notably, the project had the support and involvement of Bob Marley's family. Rita Marley, along with their son Ziggy and daughter Cedella, served as producers, ensuring authenticity and reverence in portraying Marley's life.
The highly anticipated biopic is scheduled to hit theaters on Jan. 12, 2024. Audiences can look forward to experiencing the captivating journey of Bob Marley's remarkable life and his enduring musical legacy through the lens of Green's directorial vision.
Watch the trailer for Bob Marley: One Love below.