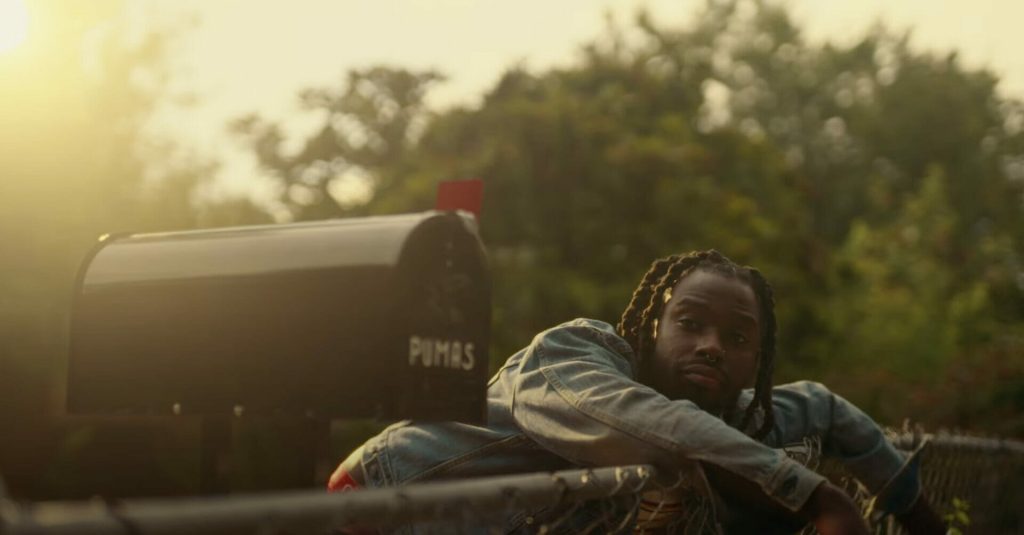 Watch: Black Pumas Deliver Sultry Single "Mrs. Postman"
Alex H. Krinsky on September 26, 2023
Today, Black Pumas smoothly delivered the latest single off their upcoming sophomore LP, Chronicles of a Diamond, which is set to be released on Oct. 27. The saccharine single is titled "Mrs. Postman" and is flush with unbound style from the duo comprised of Eric Burton and Adrian Quesada.
"Mrs. Postman" follows the album's lead single and opening track, "More Than a Love Song," and shines a light a bit brighter on the group's first collection of all-new material since their self-titled debut, released in 2019. The song, released with an accompanying music video, rises with the sun through snaps and a tight percussive intro. As the morning sun cascades in and toast turns golden brown, Quesada enters the room with a loose piano run, over which Burton unleashes his lyrical prowess.
Throughout the song's four and half minutes, Burton's soulful vocals are free and fluid, and at the three-minute mark, he gets especially raw as he sings, "If you want it/ Go and get it, you can have it Mrs. Postman/ That's alright/ Can we spark it?/ Effervescence, let the flame burn Mrs. Postman/ Right on."
In 2022, Quesada spoke with Relix about his influences, which continue to create space for Burton to express himself vividly. "Hip-hop has influenced everything that I've done, musically," he shared. "I listened to rock-and-roll and all kinds of other music when I was growing up, but hip-hop was the style that completely blew my mind. There's so much about it—the whole art form of people sampling records felt almost like folk music mixed with high art. It was like, 'Look around, grab whatever you can and make some music.'"
Pre-order Chronicles of a Diamond here.
Watch the video for "Mrs. Postman" below.