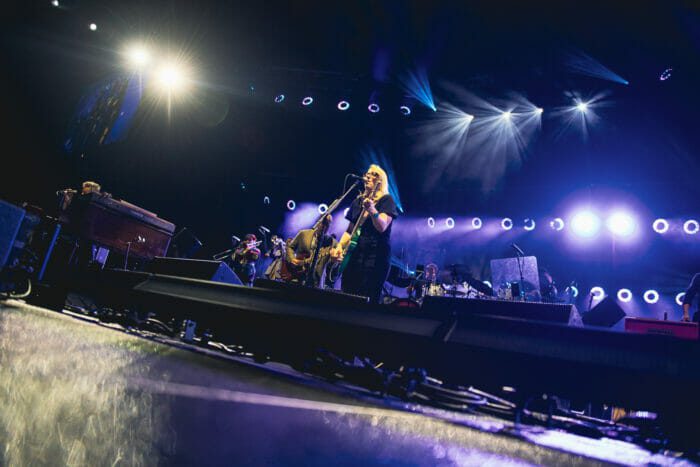 Photo Credit: Andrew Blackstein
Last night, Tedeschi Trucks Band commenced their highly anticipated Garden Parties at the TD Garden in Boston. Night one got underway with an opening frame from Lukas Nelson + POTR, who set the tone for the evening, which inevitably unfolded to reveal a lively and collaborative setlist, teeming with classic covers, that beckoned to the band and their guests' shared histories. Mixed in were a series of original tunes from Derek Trucks and Susan Tedeschi's shared and independent catalogs. 
The main frame soared from the start, equipped with fast keys and complimentary horns on Joe Cocker's original, "Woman to Woman," and putting every member of the 12-piece ensemble to use. In time, the band landed on the I Am The Moon numbers "Hear My Dear" and "Fall In" before picking up Wet Willie's 1974 tune, "Keep Smilin'." Continuing the main frame, the band once again picked up a piece from their 2022 released set, performing "Circles Round The Sun." Fittingly, the group pulled off the title track of Tedeschi's 1994 debut solo record, Just Won't Burn–in late August, Tedeschi announced her plans to rerelease the set for its 25th anniversary set. Read more. 
The stirring number was backed up by "Made Up Mind," the song for which TTB's 2013 album was named. After completing the aforementioned tune, the band had official run through the first half of their main frame, at which time, they brought out a special guest. To mark Trucks and Haynes' shared experience as a part of the final Allman Brothers Band lineup, they covered the Southern ensemble's 1969 released favorite, "Dreams." To follow, the billed headliners added a never-before-covered song to their repertoire, landing on Van Morrison's "Into The Mystic," with assistance once again from Haynes. 
Another memorable moment occurred next, doubling as a bust out for TTB, who covered the Allman Brothers Band classic, "Blue Sky." The last time the husband and wife duo played the Eat A Peach classic was on Oct. 5, 2018. Prior to kicking off the song, the band welcomed Nelson to the stage, adding acoustic guitar, while Tedeschi and Haynes traded off the iconic lyrics. All guests left the stage next, leaving just the TTB lineup to take on a cover of Faces' "Stay With Me" and Bobby "Blue" Bland's "I Pity The Fool." 
They returned to their original music next, working in a hair-raising rendition of "Midnight in Harlem" before pairing "I Want More" with Jeff Beck's "Beck's Bolero." At this point, the band had taken a bow and returned for their encore, which consisted of Mike Reid's "I Can't Make You Love Me" and "Bound For Glory," which initially appeared on their 2011 released Revelator album. For the final song, Haynes returned and helped close the night on a cover of Dr. John's "I Walk on Guilded Splinters." 
After last night's concert in Boston, the Garden Parties will continue tomorrow evening Friday, September 30, at New York's Madison Square Garden, where Tedeschi Trucks Band will welcome previously announced guests Trey Anastasio and Norah Jones. Tickets remain on sale and can be purchased here.
Scroll down to view photos from last night's concert courtesy of Andrew Blackstein.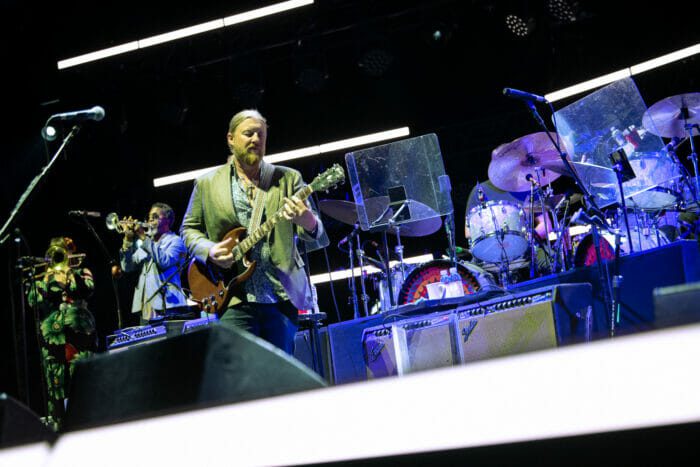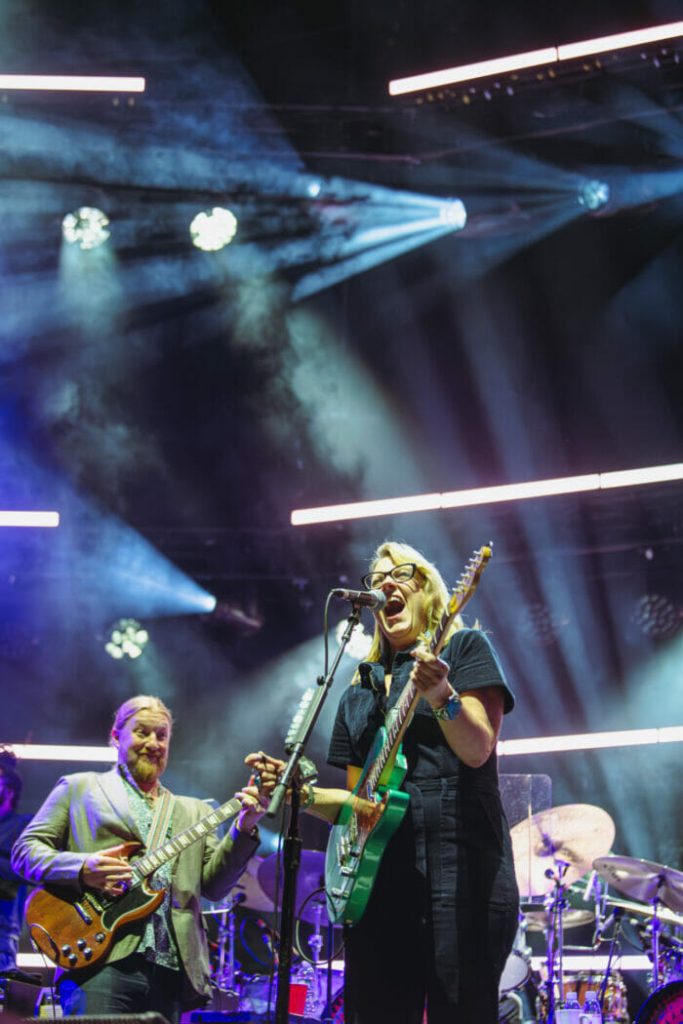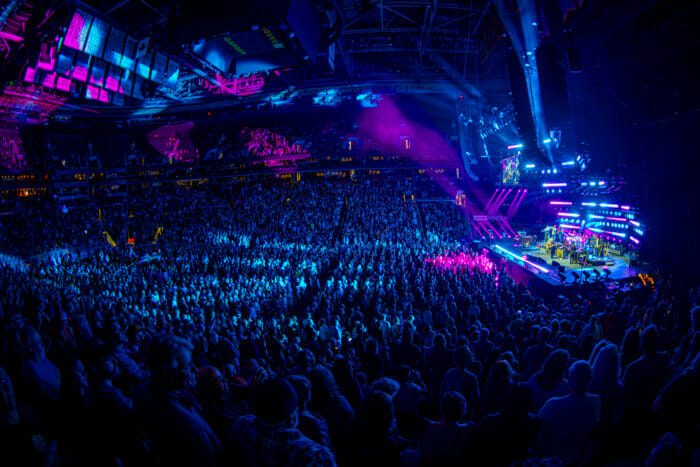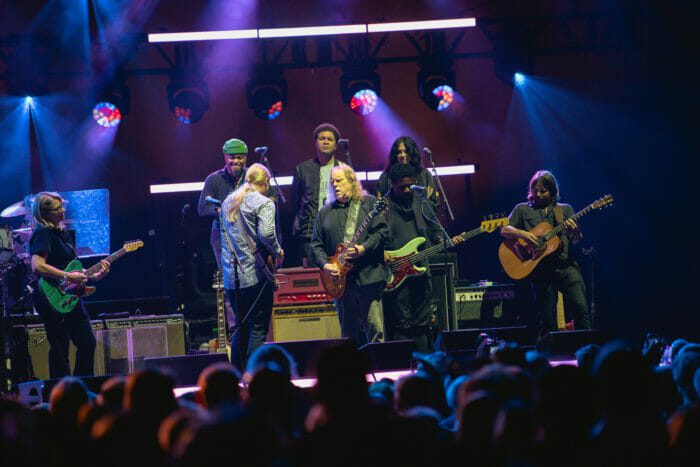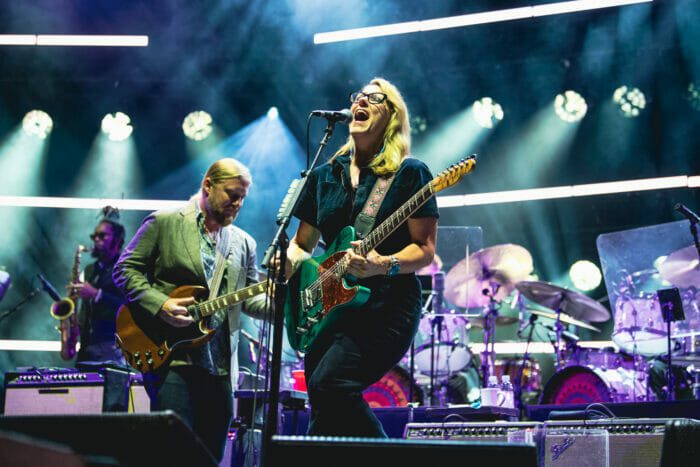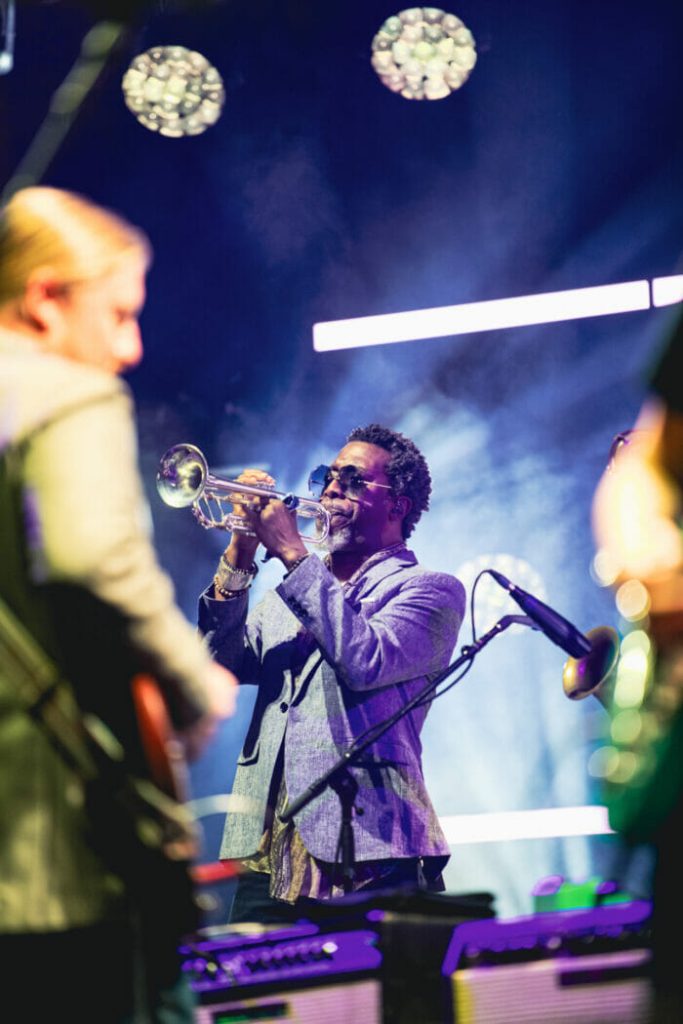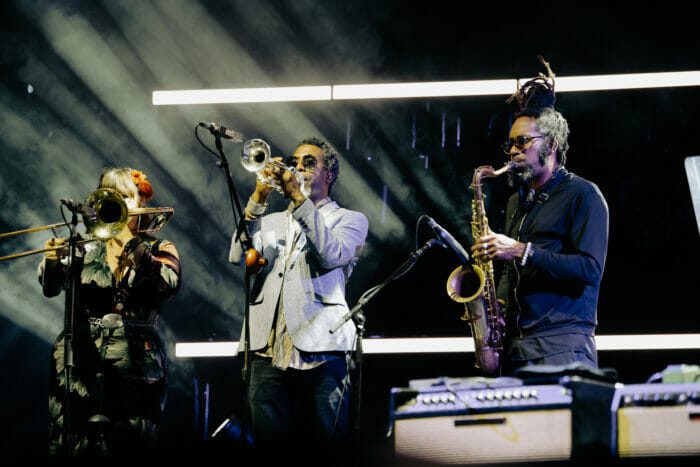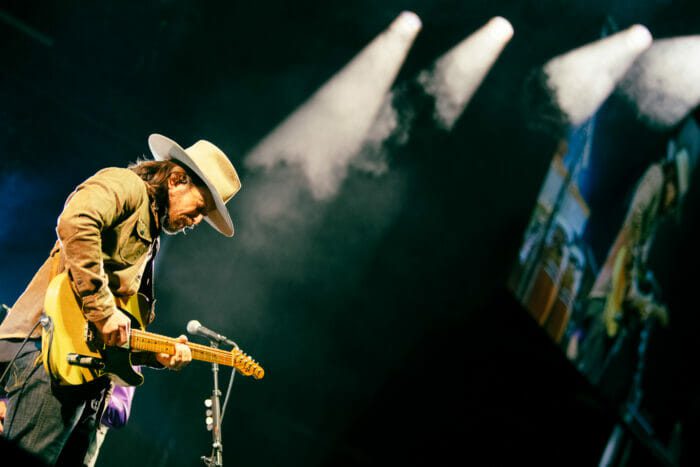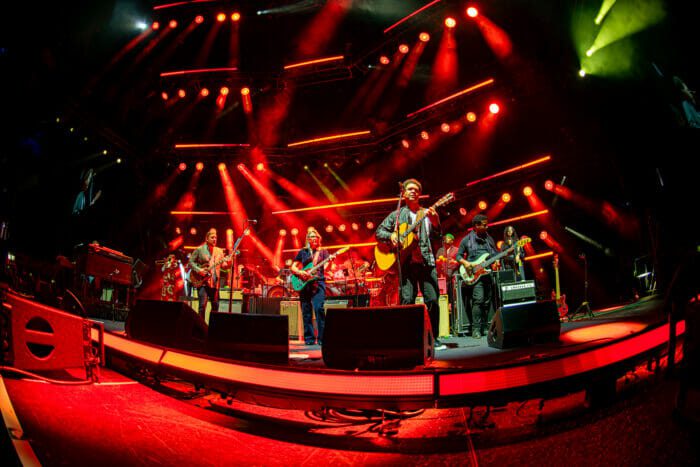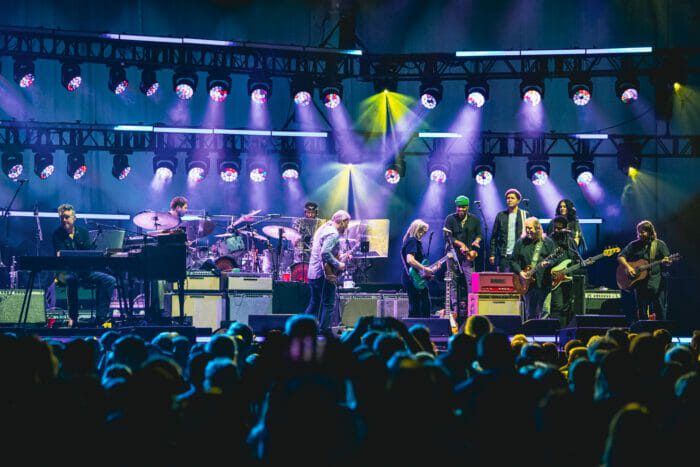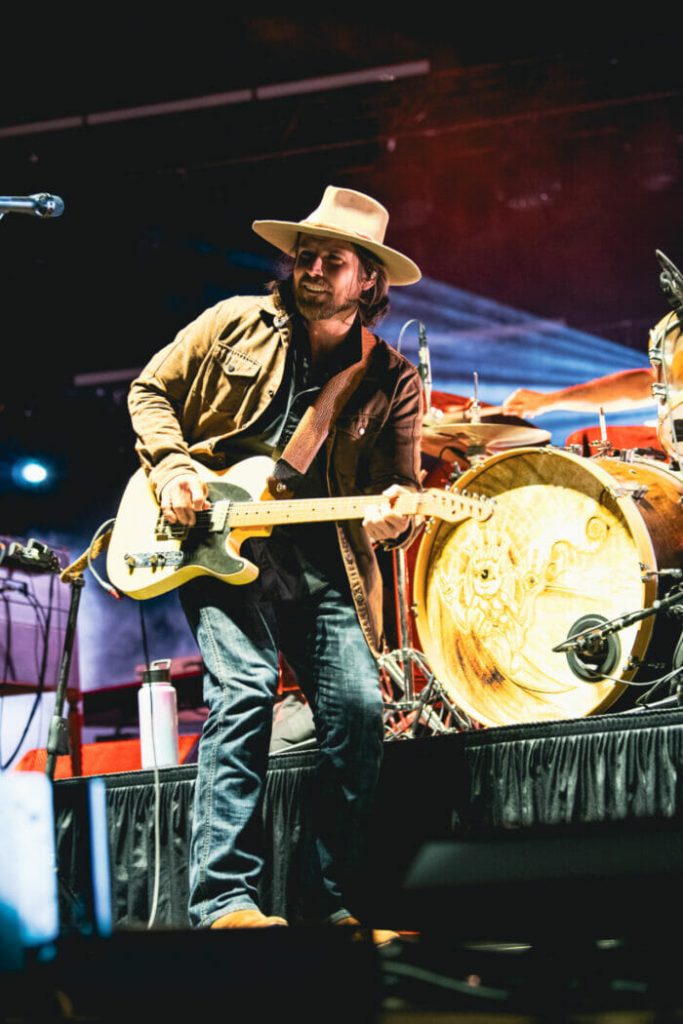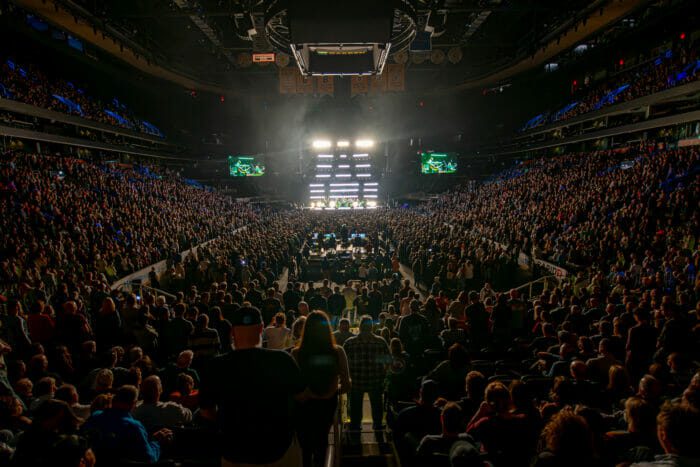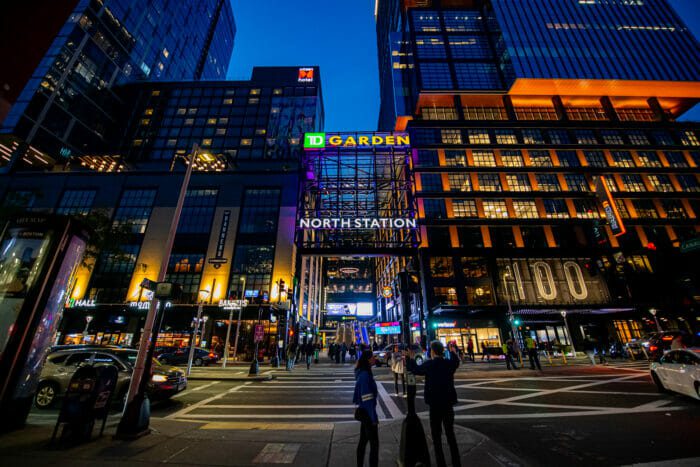 Tedeschi Trucks Band 
TD Garden – Boston
Sept. 27, 2023 
Set: Woman to Woman, Hear My Friend, Fall In, Keep On Smilin', Circles 'Round The Sun, Just Won't Burn, Made Up Mind, Dreams+, Into The Mystic+&, Blue Sky+%$, Stay With Me, I Pity the Fool, Midnight in Harlem, I Want More > Beck's Bolero
Enc.: I Can't Make You Love Me, Bound for Glory, I Walk on Guilded Splinters 
Notes: 
+ With Warren Haynes 
& Debut 
% With Lukas Nelson 
$ Bust out