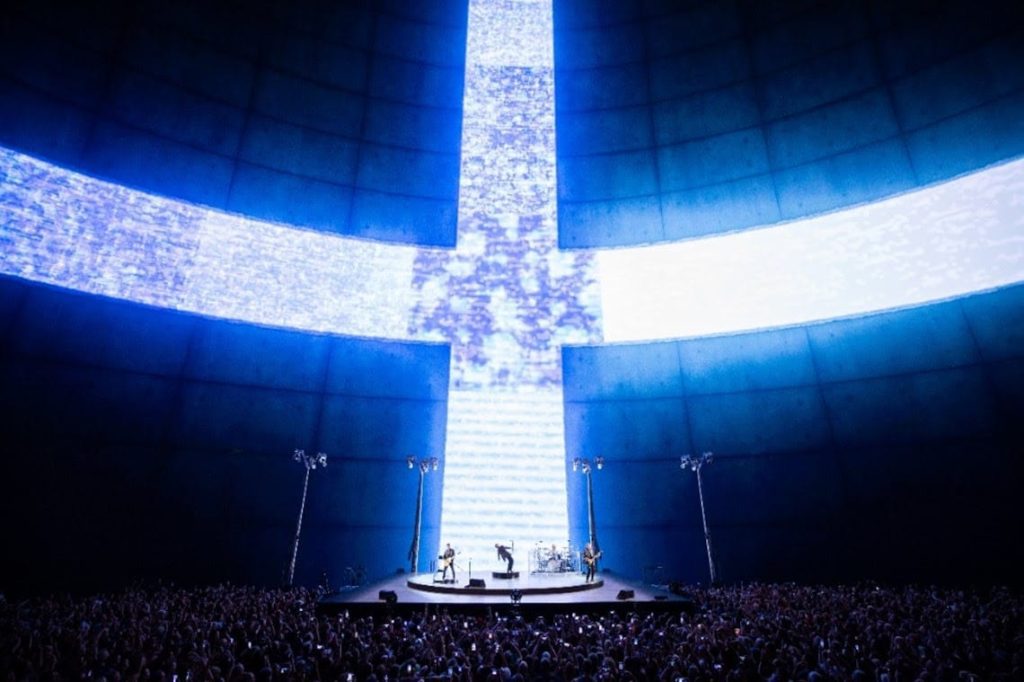 Hana Gustafson on October 19, 2023
Photo Credit: Ross Stewart
Following the record-setting launch of U2's acclaimed 'U2:UV Achtung Baby Live At Sphere,' the musicians behind the Sin City residency have extended their run to include 11 additional dates, slated to take place over three weeks in January and February 2024. 
The first grouping of newly added shows will occur on Jan. 26, 27, and 31. The next block of concerts will happen on Feb. 2 and 3. From there, they'll take a break before resuming residency appearances with two consecutive nights of music on Feb. 9 and 10. After another opportunity to recuperate, the musicians pick up a final trio of dates, slated for Feb. 15, 17 and 18–marking the end of the newly announced shows.
'U2:UV Achtung Baby Live At Sphere' marks the band's first live outing in four years. Given peak interest in the experience and the band's already-delivered nine sold-out concerts, today's additions bring the group's total number of live performances at the Sphere to an impending 36. 
Once again, Bono, The Edge, and Adam Clayton will be joined onstage by Bram van den Berg, sitting in on drums for Larry Mullen Jr. Adding to their recent success, U2 shared their new track "Atomic City," which has ascended to the top spot on Billboard's Alternative Digital Song Sales Chart, marking their first No. 1 and fifth Top 10 on this chart. The track has also landed in the top 5 at Triple A radio and is climbing. Listen below. 
For added information and to learn more about the band's Sphere residency, visit www.u2.com. 
Read about U2's "Atomic City" Sphere christening here.