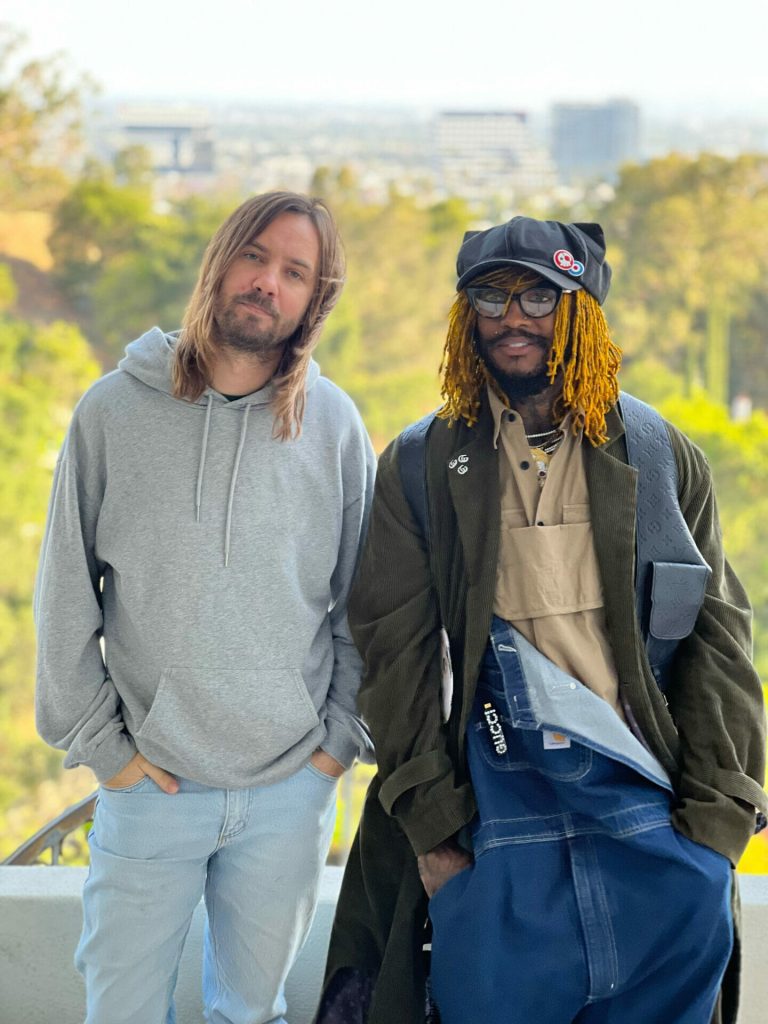 Thundercat and Tame Impala Unite on Fresh New Single "No More Lies"
Alex H. Krinsky on April 25, 2023
Today, Thundercat dropped his first single in three years, "No More Lies," and for the lush and fresh tune, he teamed up with none other than Tame Impala, a.k.a. Kevin Parker. The song comes just head of a massive run of dates for Thundercat, who is set to perform all summer with bands like The Strokes and Red Hot Chili Peppers before taking his sound to Paker's native Australia, followed by Asia and Europe.
"I've wanted to work with Kevin since the very first Tame Impala album," shared Thundercat. "I feel that I knew that us working together would be special. I've been excited about this song for a long time and hope to create more with Kevin in the future."
On the song Thundercat and Tame Impala showcase why both have become musical icons in their own right and as featured musicians as they generously create sonic scapes while maintaining their own shape. Due to their pristine joint effort and presence, "No More Lies," is able to carry the theme of love lament, musing on a doomed relationship while taking responsibility with an cadence of optimistic nilism.
Thundercat sings "There's something wrong in your mind (In your mind)/ If you think there's no pain in my heart to say goodbye/ Please don't cry, I'm letting go" and the song culiminates with a monologue where he says "I don't wanna tell you I don't care but if it seems like I don't care/ It doesn't mean I don't care, it just looks like I don't care/ Because my emotions have been sanded off/ Haha, I live in L.A., sweetie, what do you expect? Hahahaha."
Listen to "No More Lies" below.