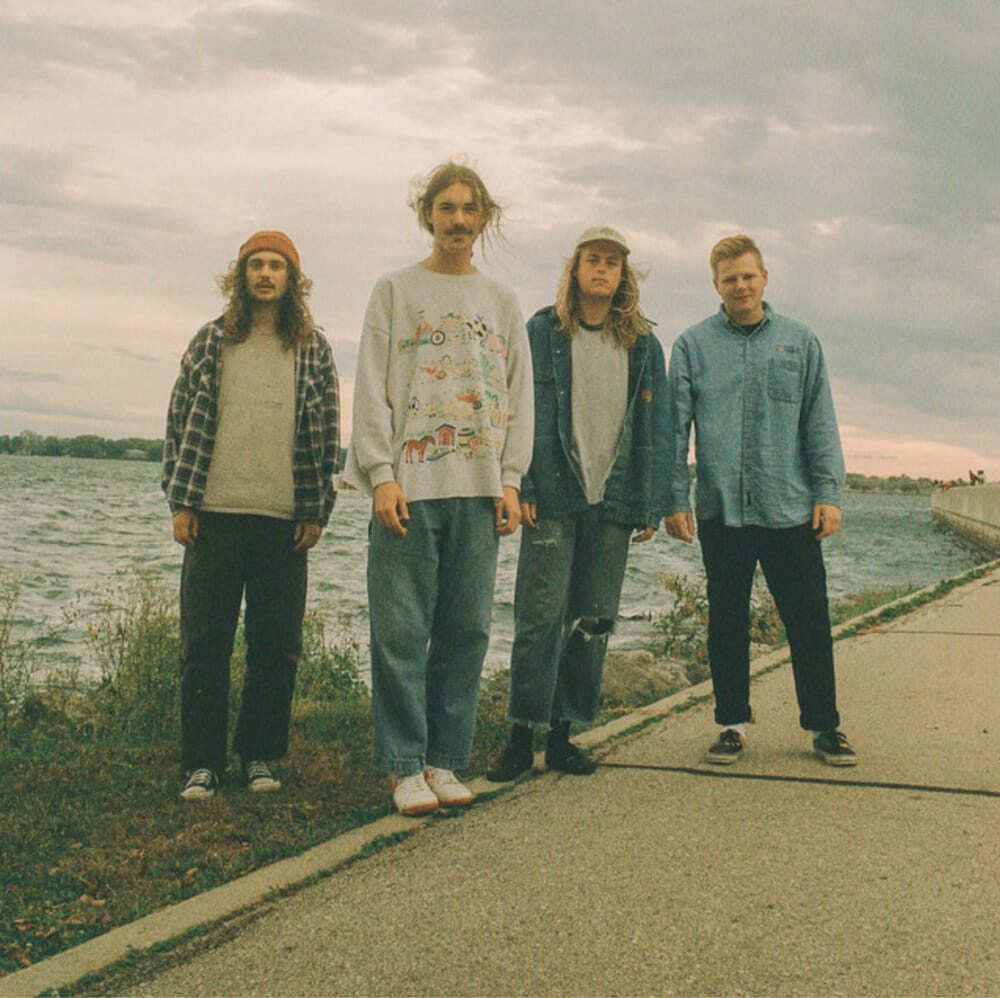 Justin Jacobs on May 10, 2023
The Backseat Lovers make music that lives up to their name—rock songs that capture all the high drama and fumbling, late-night passion of the moments when there's nowhere else to go but your car. Which, considering that the band dropped their 2019 debut when they were fresh out of high school, is an understandably familiar feeling. That record spawned a breakout hit, "Kilby Girl," which racked up nearly 200 million streams on Spotify alone and launched the band into the world of international tours and highly anticipated follow-ups.
Thankfully, their second album delivers, and Waiting to Spill is a majestic expansion of their lovelorn, wildly melodic take on rock-and-roll. Frontman Joshua Harmon says the band's songs are about "whatever we're trying to untangle [in our lives] to create a reflection." His cinematic stories and roller-coaster love songs have resonated with fans on both sides of the Atlantic; by late 2022, they were selling out venues seating thousands.
When The Backseat Lovers began digging into the songs for their second album, the runaway success of "Kilby Girl" didn't loom large. Instead, Harmon explains, "We became a lot more obsessive with making something that was holistically an album, a collective body of work instead of just a collection of songs." That obsession was undeniably fruitful: Waiting to Spill kicks off with a sweeping, largely instrumental guitar epic before Harmon offers gut-punch lyrics like, "Do you wanna be like your father?/ The older you get, your head's getting hotter." The rest of the album is filled with similarly prickly lines that are cocooned in a thick web of guitar and piano, as angsty as they are beautiful.
For Harmon, releasing these songs meant revealing the tangled emotions that inspired them as well—and he invites listeners to apply their own meanings to whatever words resonate. "We all want to be as far removed from the listener experience as we can," he says. "We have so much context creating these songs; they mean so much to us. But people can listen with the context of their own lives—you can chill on the surface or go to the deepest point in yourself."