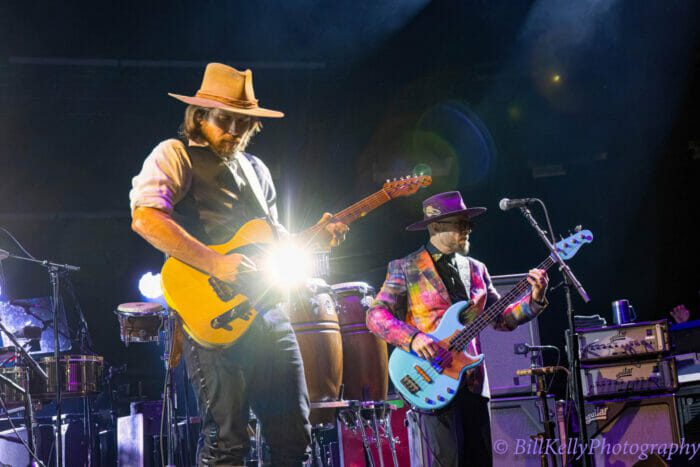 On Friday, magic and history once again intertwined at Madison Square Garden as Tedeschi Trucks Band made their debut at the arena. The performance was lush with unforgettable and inimitable moments of musical excellence furthered by the inclinations of Trey Anastasio along with Norah Jones and welcomed by an opening set by Lukas Nelson & Promise of the Real.
Nelson's passionate set included "Sticks and Stones," "Carolina," "Find Yourself," and "Set Me Down on a Cloud," warming up the massive venue for what would, despite the venue's size, be an intimate evening. Towards the middle of the set, Tedeschi Trucks Band welcomed Jones for a tender cover of John Hiatt's "Have a Little Faith in Me" and Tom Petty's "You Wreck Me." Tedeschi Trucks Band's highlights included opener of "Anyhow," a cover of Keith Richard and Mick Jagger's "Doo Doo Doo Doo Doo (Heartbreaker)," the title track of their seminal 2022 I Am The Moon and a combo of John Prine's "Angel From Montgomery" which gave way to a snipped of the Grateful Dead's "Sugaree."
After an already incredible performance, Anastasio came onstage as the band kicked into The Who's "The Seeker," followed by "Bell Bottom Blues" and "Layla" by Derek and the Dominos. To cap off the evening, encores included Leon Russell's "Song For You" and "Soul Sweet Song" before coupling "Sing A Simple Song" into "I Want to Take You Higher," both by Sly & The Family Stone.
Notably, Today, Tedeschi Trucks Band shared that their annual residency at New York's Beacon Theatre will commence on Feb. 29-March 2. Learn more and find ticket information here.
Photographer Bill Kelly captured the action below.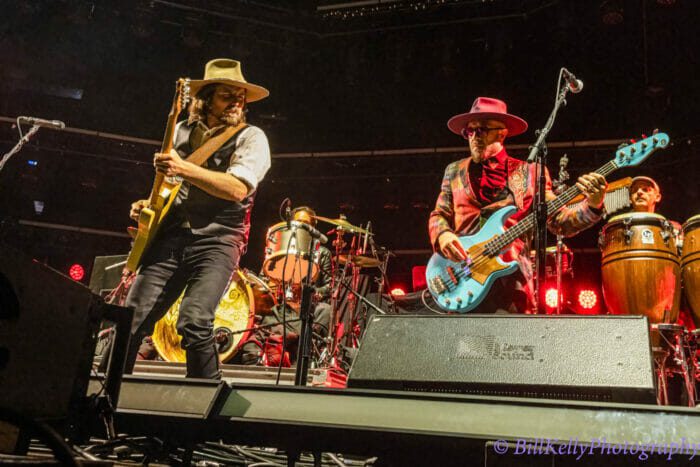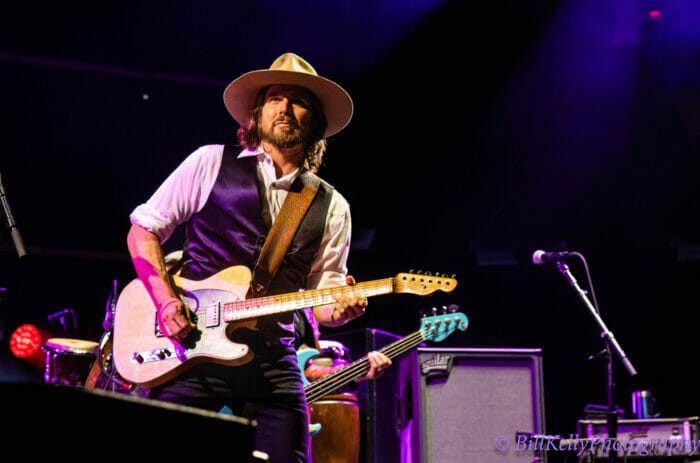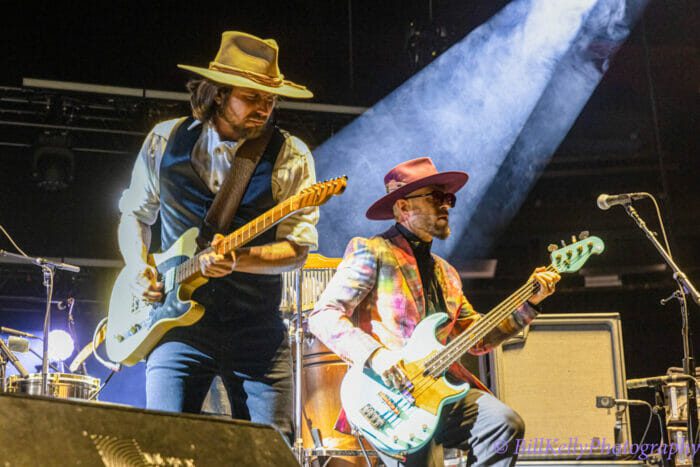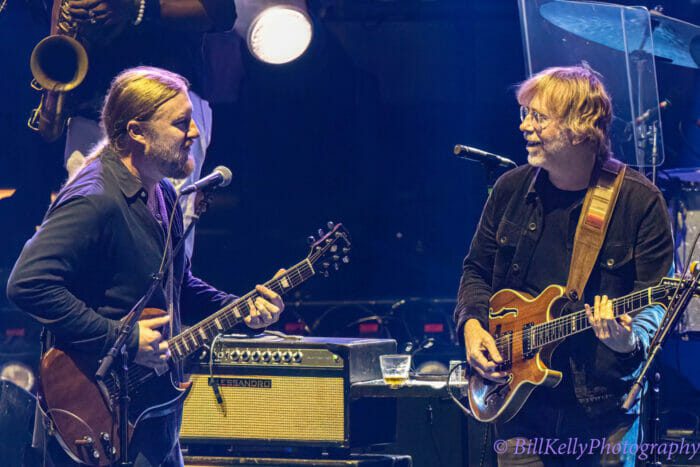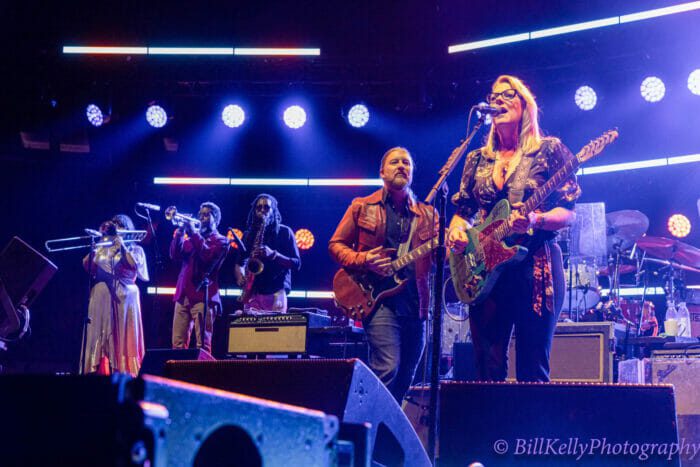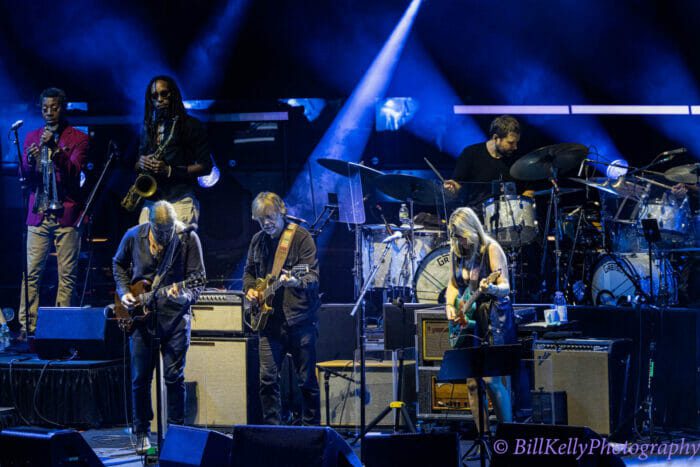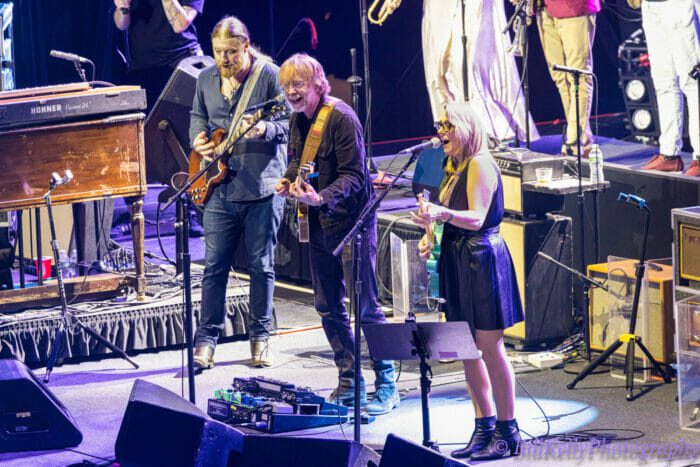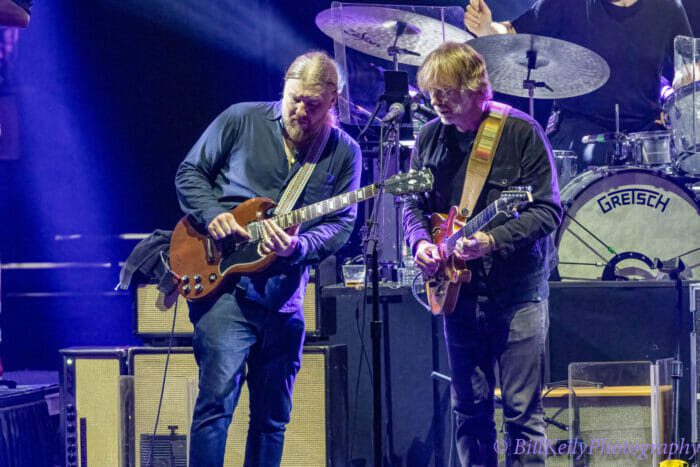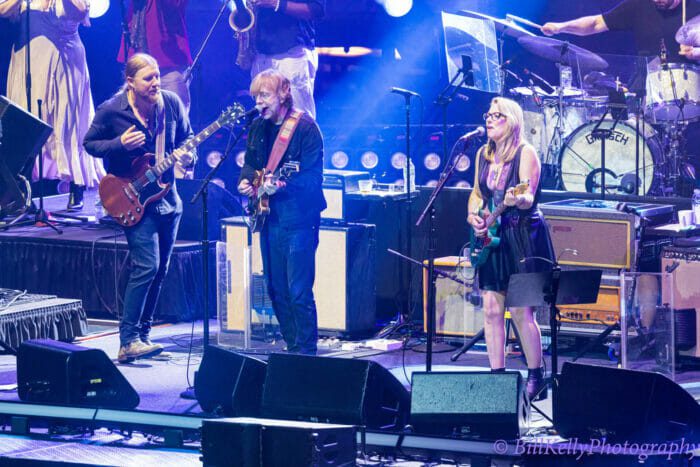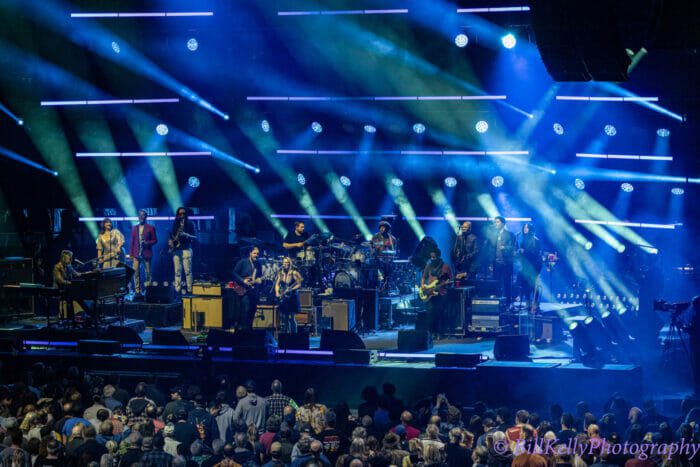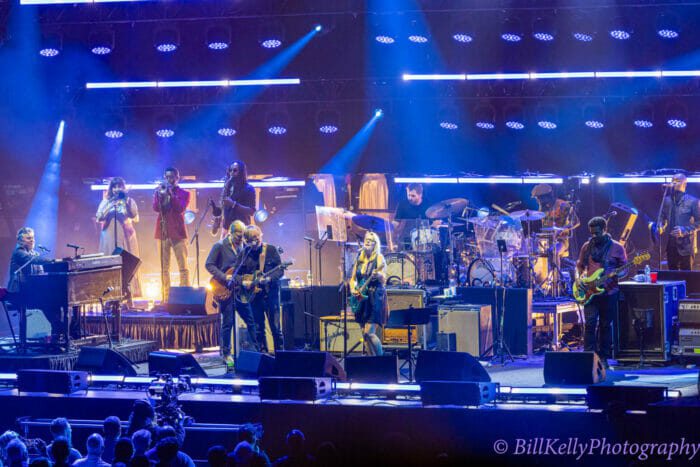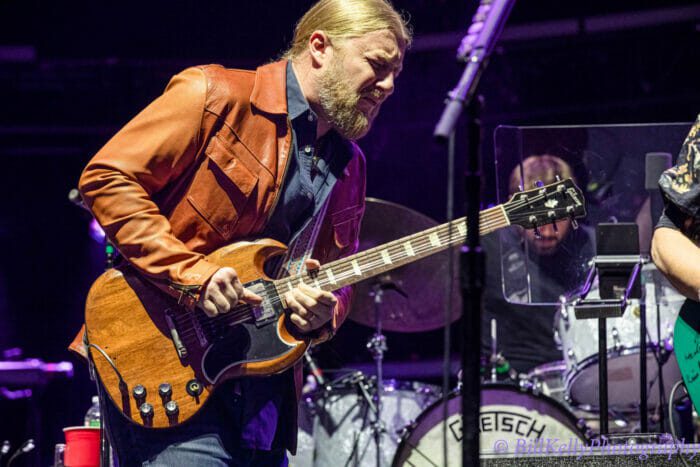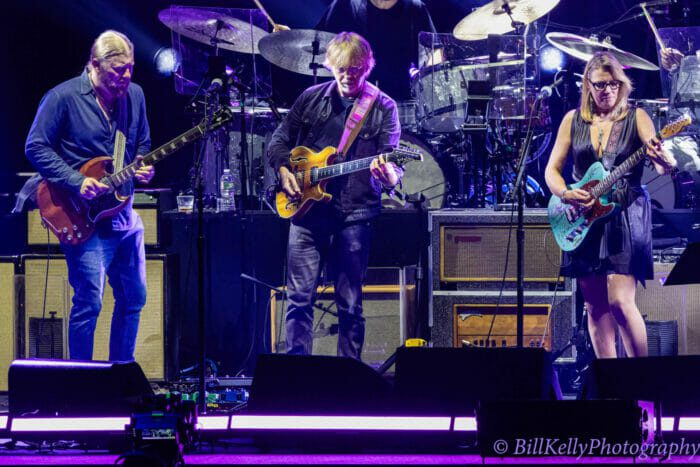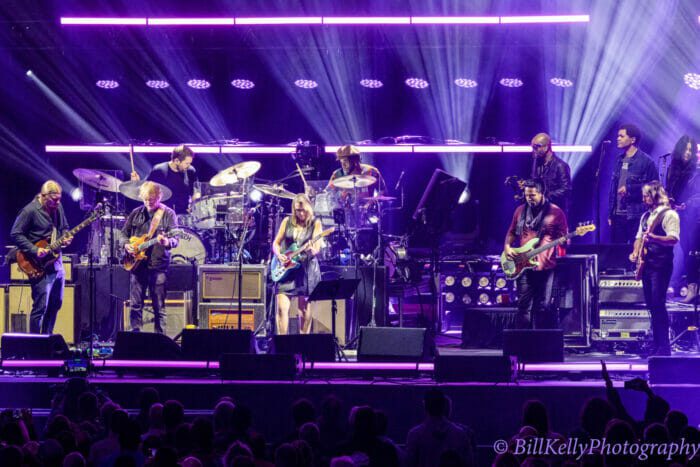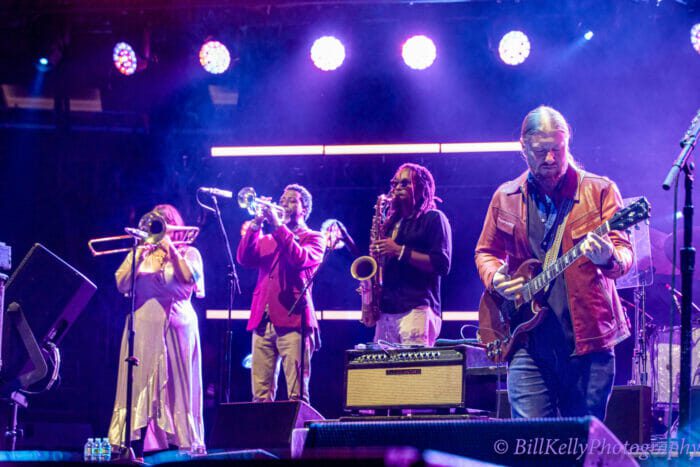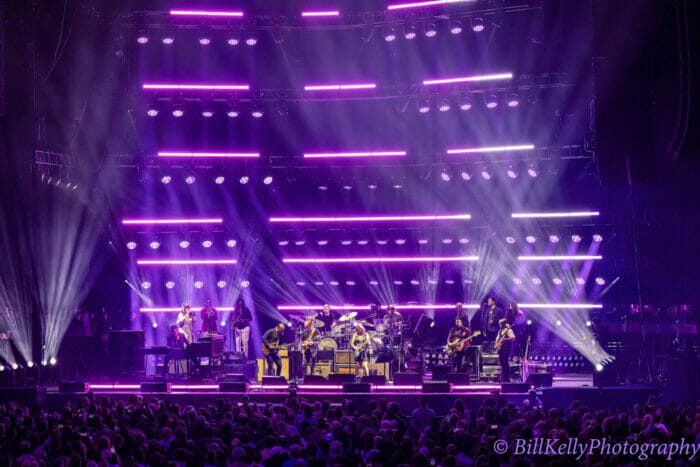 Tedeschi Trucks Band
Madison Square Garden – New York
Sept. 29, 2023
Set: Anyhow, Playing With My Emotions, Ain't That Something, Part of Me, Doo Doo Doo Doo Doo (Heartbreaker) (The Rolling Stones), I Am the Moon, Pasaquan, Have a Little Faith in Me (John Hiatt) [1] [2], You Wreck Me (Tom Petty) [1] [2], Midnight in Harlem, Made Up Mind, I Want More > Beck's Bolero (Jeff Beck), Angel From Montgomery (John Prine) > Sugaree (Grateful Dead), The Seeker (The Who) [2] [3], Bell Bottom Blues (Derek and the Dominos) [3], Layla (Derek and the Dominos) [3] [4]
Enc.: A Song For You (Leon Russell) [5], Soul Sweet Song, Sing A Simple Song (Sly & The Family Stone) [6] > I Want to Take You Higher (Sly & The Family Stone) [6]
[1] Norah Jones on keys, vocals
[2] First time played by Tedeschi Trucks Band
[3] Trey Anastasio on guitar, vocals
[4] Lukas Nelson on guitar
[5] Lukas Nelson on vocals; with Susan (vocals) and Gabe (keys) only
[6] Trey Anastasio on guitar, Lukas Nelson on guitar, Norah Jones on keys