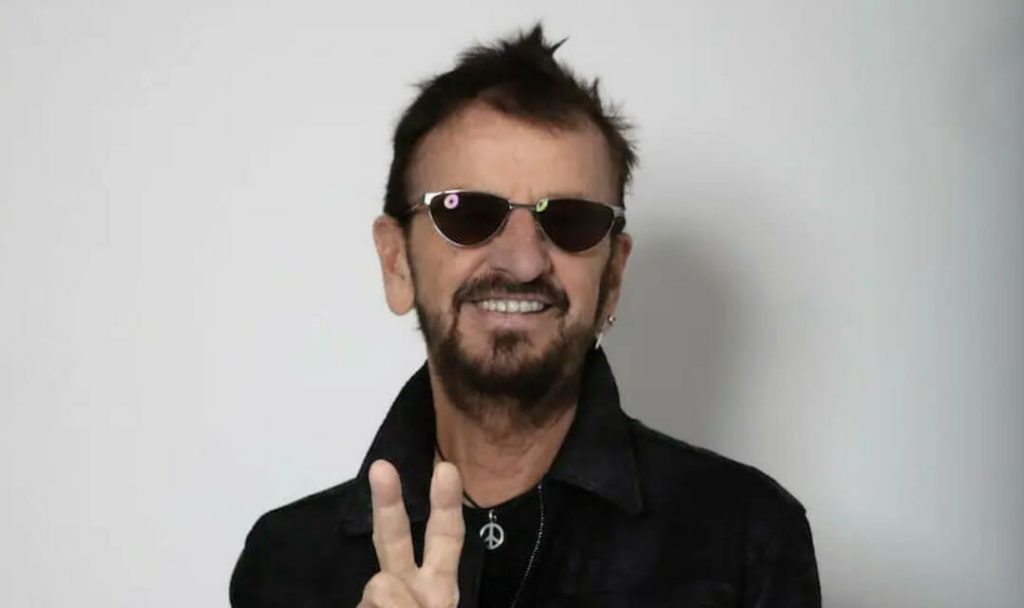 Ringo Starr & His All-Star Band have announced a string of tour dates slated for the fall. The ensemble's newly announced concert appearances will pick up on Sept. 17 with a one-night stand at Toyota Arena in Ontario, Calif., before moving through the Midwest region of the U.S. 
Following the initial night of their fall tour, Starr and his collaborators will arrive in Tucson, on Sept. 19, for a gig at the Linda Rondstadt Theater. In continuation of their run, the veteran players will appear in New Mexico before a pair of shows in Missouri, on Sept. 22 in Kansas City, Mo., and Sept. 23 in St. Louis. 
The group will perform at the legendary Ryman Auditorium in Nashville, Tenn., on Sept. 24, followed by a Sept. 26 show at Coachmen Park in Clearwater, Fla. After which, they'll gig in Indiana and Wisconsin before an ensuing date on stage at the Mystic Lake venue in Minneapolis.
With October dates underway, Starr will play at DeVos Performance Hall in Grand Rapids, Mich., on Oct. 3. A Windy City will arrive just before their stand at Four Winds Casino in New Buffalo, Mich. Then, they'll stop in Detroit, followed by Charleston, W.Va., and Little Rock, Ark. concerts. They'll wrap up their tour on Oct. 13 at Thackerville, Okla.'s Winstar Casino.
Starr's fall dates come after their spring concert appearances. Read more here. 
For tickets, visit ringostarr.com. 
Fall Tour Dates:
Sept. 17 – Toyota Arena – Ontario, Calif. 
Sept. 19 – Linda Rondstadt Theater – Tucson
Sept. 20 – Rio Rancho Center – Albuquerque, N.M.
Sept. 22 – The Uptown – Kansas City, Mo.
Sept. 23 – The Fox – St Louis 
Sept. 24 – Ryman Auditorium – Nashville, Tenn. 
Sept. 26 – Coachmen Park – Clearwater, Fla. 
Sept. 27 – The Fox – Atlanta 
Sept. 29 – The Murat Theatre at Old National Centre – Indianapolis 
Sept. 30 – Miller High Life Theatre – Milwaukee, Wis. 
Oct. 1 – Mystic Lake – Minneapolis
Oct. 3 – DeVos Performance Hall – Grand Rapids, Mich. 
Oct. 5 – Chicago Theatre – Chicago, Ill. 
Oct. 6 – Four Winds Casino – New Buffalo, Mich. 
Oct. 7 – Masonic Temple –  Detroit
Oct. 9 – Charleston Coliseum – Charleston, W.Va. 
Oct. 10 – Mershon Auditorium  – Columbus, Ohio
Oct. 12 – Simmons Bank Arena – Little Rock, Ark. 
Oct. 13 – Winstar Casino – Thackerville, Okla.