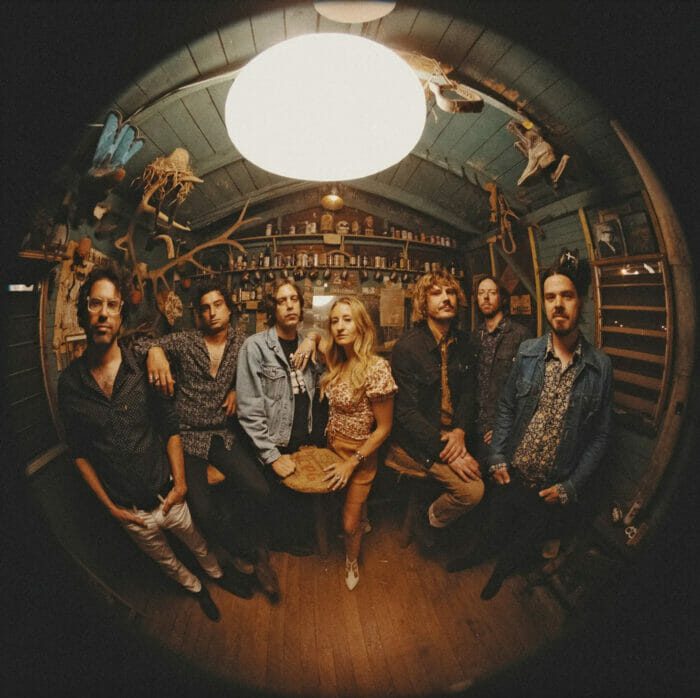 Photo by Chris Phelps
Hot on the heels of her performance at Catbird Music Festival, Margo Price has announced her latest creation Strays II, a resonant counterpart to her earlier January album Strays will release on Oct. 13 via Loma Vista. In celebration of the announcement, Price shared a generous glimpse into her latest artistic tapestry by detailing the project's three-act arrangement and releasing three songs.
The three acts are designated as Act I: Topanga Canyon, Act II: Mind Travel and Act III: Burn Whatever's Left. Today, Price's newly released singles include the titular "Strays," a collaborative symphony titled "Closer I Get" featuring Ny Oh, and the soulful resonance of "Malibu" which is adorned with the musical talents of producer Jonathan Wilson and the skilled touch of Big Thief's Buck Meek – together the three songs comprise Act I: Topanga Canyon section.
Opening up about the heart and soul behind the title track "Strays," Price revealed the song is the tale of her enduring love story with husband Jeremy Ivey, recounting, "The title track narrates our journey of meeting and falling in love in Nashville twenty years ago. I penned most of the lyrics, while Jeremy contributed the chords and melody. The song also reflects our commitment to staying authentic to ourselves as individuals: 'Love and pain come in waves, but it was more than enough in those early days, we were untamed like wolves, my love, we were wanderers.'"
Delving into the depths of "Closer I Get," Price offered insights into its creation: "'Closer I Get,' a collaborative effort with Jeremy Ivey, was initially conceived as the opus to launch this double album with the evocative line, 'Being alive comes with a hefty price, much like departing does.' I've long pondered the inequity of accumulating debts the moment we come into this world, merely for our existence. This song emerged from the fragments of our initial foray into psychedelia—sometimes our perspective and focus shift with the ebb and flow of life's currents."
For the final song, Price shared her musings about the captivating collaboration with Wilson and Meek for "Malibu": "Crafted within the walls of Mike Campbell's Malibu abode, 'Malibu' sprouted after a canyon-crossing escape from a forest fire with Jeremy Ivey, en route to retrieve my guitar from our Airbnb. Armed with the seeds of the song, I presented it to Mike with the intention of weaving its narrative to fruition. I yearned to pen a composition with a fusion of country funk and the essence of Bobbie Gentry—a sprawling tale chronicling the mundane intricacies of everyday life, reminiscent of 'Ode to Billie Joe.' Mike contributed the extensive 'California' yodel and the bridge, seamlessly integrating with the song's fabric. My treasured line in this creation remains, 'Love and sorrow, a bundled pact, the more you embrace, the more you feel.'"
Revisit Relix's cover story with Margo Price here.
Listen to the three new songs below.
Strays II Tracklist:
Act I: Topanga Canyon
1. Strays
2. Closer I Get (feat. Ny Oh)
3. Malibu (feat. Jonathan Wilson, Buck Meek)
Act II: Mind Travel
4. Black Wolf Blues
5. Mind Travel
6. Unoriginal Sin (feat. Mike Campbell)
Act III: Burn Whatever's Left
7. Homesick (feat. Jonathan Wilson)
8. Where Did We Go Wrong
9. Burn Whatever's Left