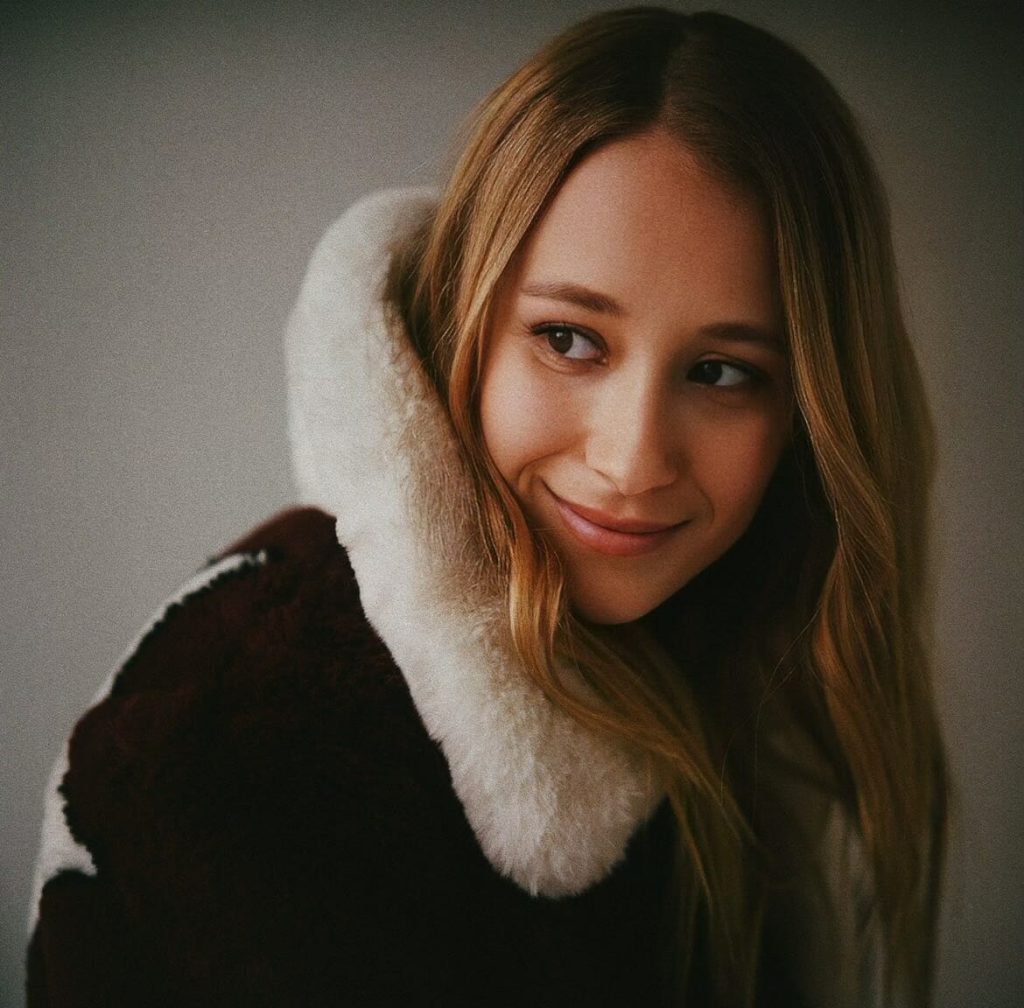 Alex H. Krinsky on July 14, 2023
Today, Karina Rykman, the effervescent bassist known for her work with Marco Benevento, returned with a new taste of her upcoming LP Joyride–a fresh song titled "Beacon." The album, produced by Phish's Trey Anastasio and featuring the likes of the Disco Biscuit's Aron Magner, is scheduled for release on Aug. 18 via AWAL.
The new song, which follows the project's title track release, acts as an ethereal dreamscape that floats on the waters of cosmic synths, bass, drums and layered vocal compositions. Following a gentle yet dark intro, Rykman's progressive inclinations and musical prowess fully come into the fray as percussionist Johnny Kimock assists her in illuminating a picturesque scene with catchy and vivid lyrics. She sings in a satin tone, "You always insist on row boating in the rain/ I can't see you lunacy we can't sustain/ I can't help you if you're so far away/ Don't swim too fast try not to drown," before the song resets, allowing listeners to recline back into the waters she's illustrated.
Reflecting on the creation of "Beacon," Rykman shared, "I played an instrumental demo to my childhood best friend and podcast co-host Isaac Slone, who said when he heard it, 'You're going to play The Beacon with this one.' It then took on a double-entendre meaning, as the song was written about trying to be a beacon to a lost soul you want to, but cannot, help. The heavy subject matter is met with dark dance grooves and thick bass chords, as the music envelops the listener much as the water envelops the person who cannot be saved. I did the vocals in one take and they may be my favorite vocal performance to date."
Notably, Rykman is set to embark on the most extensive headlining tour of her career this August to support Joyride. The tour will include headlining shows across the United States throughout December, festival appearances, and support from Guerilla Toss.
Learn more about the complete list of tour dates and ticket information via Rykman's website. Joyride is available for pre-order now and is available here.
Listen to "Beacon" below.