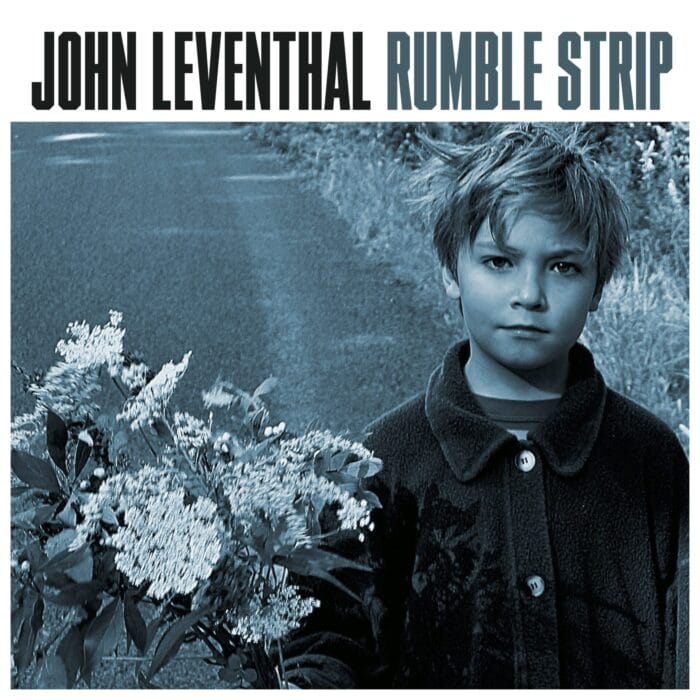 Photo Credit: Wes Bender
After a 45-year stint as a producer, multi-instrumentalist, composer, arranger, and recording engineer, six-time Grammy-award winner John Leventhal has announced the January 26 release of his debut album, Rumble Strip. As a preview of the impending set, the musician has shared two tracks, "That's All I Know About Arkansas" and "JL's Hymn No. 2." 
In his new role as a solo artist, Leventhal was not totally alone in tracking some of the Rumble Strip material, such as the aforementioned "That's All I Know About Arkansas" cut, which features the musician's wife and collaborator of 30 years, Rosanne Cash, who composed the lyrics and added her vocals to the number. 
Also included is a solo guitar piece, "JL's Hymn No. 2," written and recorded on the same night. "I've always loved a good hymn," offered Leventhal via press release. "A good one can look sorrow straight in the eye and still leave you with some hope." In addition to the audio recording of the tantalizing instrumental, the artist also paired a live video performance of the cut. 
"I've always had a catalog of ideas that have never found a home," Leventhal remarked about the process that led to his initial full-length release. "In the back of my mind, I thought that one of these days, I should try to harvest some of those ideas and confront the personal gauntlet of making a solo record." Due to the pandemic, the creative process was unavoidable. 
As a collection, Rumble Strip stokes Leventhal's many talents, highlighting his distinctive and lyrical guitar work, full-band production with and without the use of words, and solo sting-driven pieces that pull from classical music, Angelic hymns, heat-tinged Southern soul that evokes a sense of country twang and the uniqueness sparked by improvisation. 
Rumble Strip will be released on January 26 via RumbleStrip Records, the label co-founded by Leventhal and Cash (distributed by Thirty Tigers). Pre-save the album here.
Scroll down to stream the initial preview from the set.