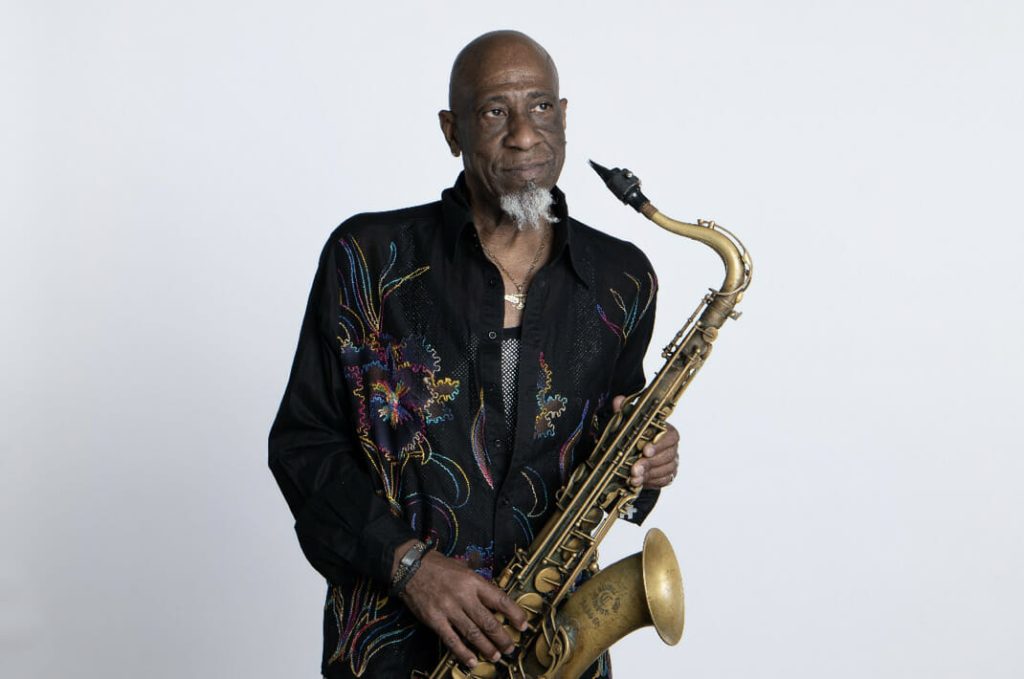 Photo by Christopher Wilson
Saxophonist Dave McMurray and vocalist Jamey Johnson have joined forces to release a new rendition of Jerry Garcia and Robert Hunter's classic "To Lay Me Down." The epic and euphonious collaboration also features the contributions of pedal steel guitarist Greg Leisz, guitarist Larry Campbell, and bassist Don Was and comes ahead of McMurray's upcoming album, Grateful Deadication 2, set to release on May 19 via Blue Note Records.
Grateful Deadication 2 will serve as McMurray's follow-up to his acclaimed 2021 tribute album Grateful Deadication. Once again, the Detroit saxophonist puts his raw and soulful spin on Grateful Dead classics. The album will feature guest appearances, including Oteil Burbridge and Bob James.
McMurray shared, "I first met Jamey when we were on the same tour together, and when it came to finding the perfect vocal for 'To Lay Me Down,' I thought of Jamey right away. What he did with the song is so raw and emotional and tells the story in a whole different way. He got way inside the lyric and it just felt like nothing I'd ever heard before."
Grateful Deadication 2 features nine songs and offers up Grateful Dead favorites and deep cuts, including "Truckin'," "China Cat Sunflower," and the lead single "Scarlet Begonias," which features vocals by Burbridge. McMurray's Detroit associates also return to the fold on the project, which features guitarist Wayne Gerard, keyboardist Maurice O'Neal, pianist Luis Resto, bassist Ibrahim Jones, drummer Jeff Canady, and percussionist Larry Fratangelo.
McMurray stated, "The result is a dark, sparse, emotional ride into the minds of Jerry Garcia, Bob Weir, and the Grateful Dead… Detroit style."
"The long-form, odd measures and complex chords of the music hooked me immediately," McMurray said, reflecting upon when he first heard the Grateful Dead. "The music was catchy, psychedelic, raw, with the idea that nobody solos/everybody solos—akin to Weather Report. The more I listened, the more I knew these songs would eventually become a vehicle for my jazz expression."
During the Grateful Dead's tireless touring, McMurray was on the road himself with now-Blue Note president Don Was in the ever-uncategorizable Was (Not Was) beginning in 1981. McMurray has performed with a stunning roster of legendary musicians, including B.B. King, The Rolling Stones, Bob Dylan, Iggy Pop, Patti Smith, Bonnie Raitt, Johnny Hallyday, Gladys Knight, Albert King, Nancy Wilson, KEM, Bootsy Collins, Herbie Hancock, Geri Allen, and Bob James.
Grateful Deadication 2 not only celebrates the Grateful Dead's brilliant songcraft, but it also exemplifies the wide range of McMurray's influences – from jazz, pop, rock, soul, reggae, R&B, gospel, and beyond.
Enjoy the imaginative and soulful demonstration of "To Lay Me Down" below.